Mirrorless cameras are getting better and better. Here are our picks of the best models on the market right now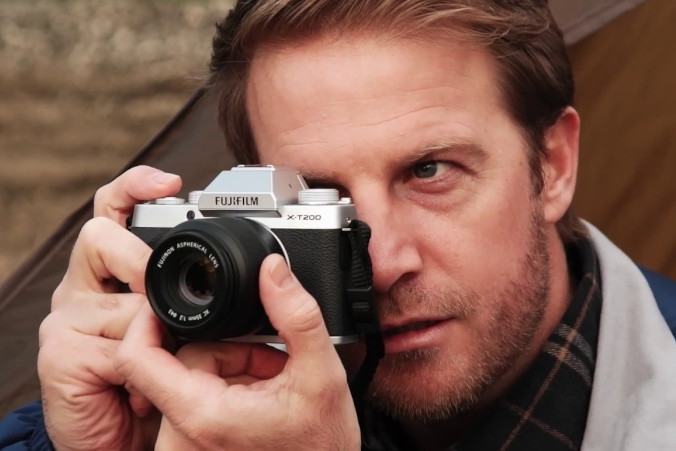 We run through the best mirrorless cameras right now. Image: Fujifilm
The best mirrorless cameras are where some of the most exciting advancements in camera technology are happening right now. From super-fast burst speeds to high-resolution sensors, mirrorless cameras represent the cutting-edge of what's possible for photographers. And let's not forget about video – manufacturers are pushing the limits of what's possible with video tech on mirrorless cameras.
Whatever your specialty, it's never been a more exciting time to be shooting mirrorless. This makes a mirrorless camera a perfect gift for any photographer or videographer, whether they're a seasoned veteran who's been shooting for years, or someone who's just starting out.
We've put together this guide to help you pick the best mirrorless camera to buy, whether as a gift for someone else or yourself. We've divided our guide into three sections:
Best mirrorless cameras overall: These represent the top of the game right now, cameras that are pushing the boundaries of what's possible with photo and video tech. These are the kinds of models you can expect to see in the hands of the pros.
Best budget mirrorless cameras: These are the mirrorless cameras we feel represent the best value for money you can get right now, for those who are working with tight budgets. Expect to see a few older models here, and many manufacturers keep their older cameras in production at knock-down prices.
Best entry-level mirrorless cameras: Here we've picked our favourite mirrorless cameras for beginner users. These cameras are inexpensive and intuitive to use, designed to help users get accustomed to their modes and settings, while also offering room to grow. Ideally a good entry-level camera should be good enough to be your camera of choice for several years, and that is reflected in the choice we've made here.
And now, let's get to the cameras!
Which is the best mirrorless camera?
1. Canon EOS R5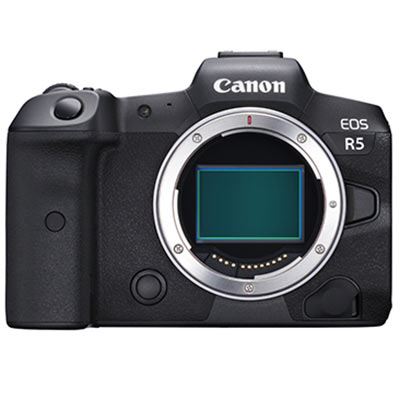 What is it? Canon's flagship mirrorless camera, a full-frame wunderkind that pushes the limits of stills and video alike.
Looking closer. Designed for professional photographers and videographers, especially those content creators who might dabble in a bit of both, the Canon EOS R5 is the blueprint for the kinds of cameras we'll be seeing over the next decade.
This camera is absolutely crammed with top-of-the-range features. There's the brand new 45MP CMOS sensor, which is capable of shooting 8K footage, or 4K footage at up to 120fps for super-slow motion in pristine high quality. The mechanical shutter can burst shoot at up to 12fps, and when you pair this with Canon's Dual Pixel CMOS autofocus system, you can virtually guarantee that you'll never miss a moment.
All this is housed in a DSLR-style body, with a 5-axis stabilisation system and a new long-life battery. Shooting faster, better and longer is a matter of ease with the Canon EOS R5, and we're excited to see where this journey takes us next.
Who should buy it? Pro content creators who want to deliver the utmost in quality.
2. Sony A7R IV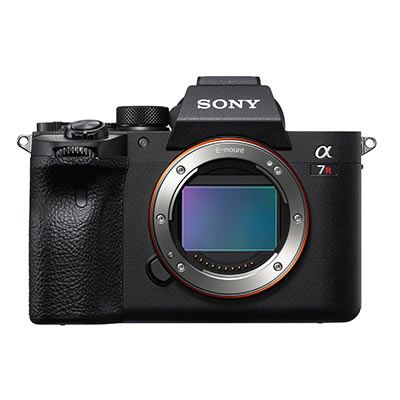 What is it? Sony's high-resolution mirrorless model, with a full-frame sensor that delivers the utmost in detail and quality.
Looking closer. The Sony A7R IV is the perfect tool for pushing resolution further than ever before. Not only does it deliver a native 61MP of detail in incredible quality thanks to its back-illuminated CMOS sensor, but thanks to its pixel-shift multi-shooting mode, the A7R IV can also produce images up to an incredible 240MP.
If you're making prints of landscape shots, this is pretty much the perfect camera. Offering incredible latitude with 15 stops of dynamic range, it ensures you'll capture every detail in the shadows and highlights of your images. Thanks to the 5.76 million dot UXGA OLED viewfinder the A7R IV also provides one of the best shooting experiences in the business. An autofocus system with 567 phase-detect points also means it's no slouch with a moving target, too.
Who should buy it? Landscape photographers, fine-art photographers, anyone who wants to make perfect prints full of detail.
3. Nikon Z7 II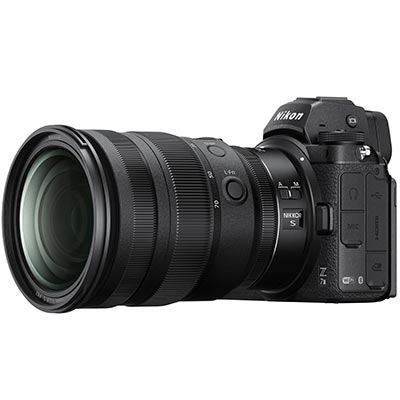 What is it? Nikon's newest full-frame mirrorless camera. Zippy and well-equipped, it adds many features Nikon photographers have been waiting for.
Looking closer. The Z7 II offers speed like never before. It's a "II" camera by name and a double camera by nature, seeming to have been designed with the philosophy that two is always better than one. So, the Z7 II sports two EXPEED 6 processors, which allow it to process 45.7MP images and 4K 60p video faster than ever before. Elsewhere, the duality comes to the fore in a feature users were crying out for ever since the release of the first Z7 – dual card slots. The Z7 II sports a slot for a UHS-II SD card, and a slot for XQD or CFexpress cards, giving the user a great deal of flexibility.
A true hybrid camera, the Z7 II is designed for those who care about stills and video. Its autofocus is super-fast, its light sensitivity is sophisticated and its high-performance buffer lets you keep shooting and shooting at up to 10 fps. Without a doubt, this is one of the smartest, fastest mirrorless cameras around.
Who should buy it? Hybrid content creators, anyone who shoots in a fast-paced, high-pressure environment.
4. Panasonic Lumix S5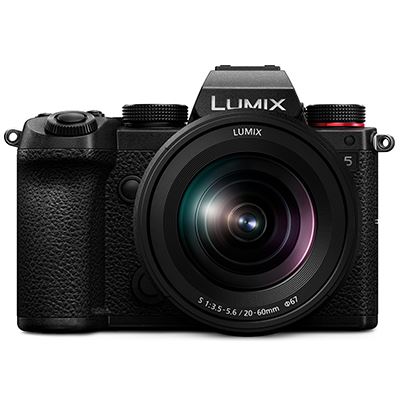 What is it? A full-frame mirrorless camera equipped with top-flight 4K video capabilities and superior low-light shooting technology.
Looking closer. Panasonic has caused tremendous excitement with its full-frame mirrorless series of cameras, and it's well earned! These cameras keep getting better all the time, and the Lumix S5 is the most interesting yet. With a lower resolution than the others we've examined so far, at 24.2MP, it's more suited for video and low-light work.
The Lumix S5 is rated at -6EV luminance detection performance, and its Dual Native ISO sensitivity technology greatly reduces noise in images, even at the highest expanded ISO setting of 51,200. Video-wise, it's as well-specced as you'd expect a Panasonic camera to be, capable of shooting 4K 60p/50p 4:2:0 10-bit and 4K 30p/25p 4:2:2 10-bit internally. Add to this the 14+ stops of dynamic range you get with the V-Log colour profile, and you've got a seriously flexible video-shooting machine on your hands.
Who should buy it? Video specialists, low-light specialists.
What is the best budget mirrorless camera?
5. Sony A6000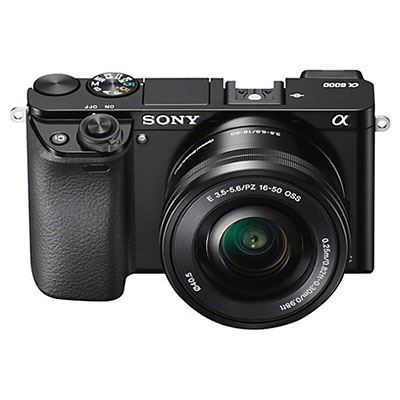 What is it? One of Sony's first speedy APS-C cameras, and still a fantastic bargain.
Looking closer. It might be a few years old now, but as long as Sony keeps this fantastic camera in production, we'll keep on recommending it. The Sony A6000 is part of Sony's APS-C mirrorless range, which includes cameras that are known for being fast and highly capable, perfect for sports shooting and similar applications. Capable of shooting at up to 11fps, and equipped with a Hybrid AF system that uses 129 phase-detection points to acquire focus in as little as 0.06 secs. This camera was released in 2014, but if those specs still sound good today, that's because they are!
Elsewhere on the camera you've got Full HD movie recording, an OLED viewfinder, a 3-inch tiltable LCD screen with 921,000 dots of resolution, and Wi-Fi connectivity that makes it easy to share your shots with a smart device. Without a doubt, this is a tremendous camera, and its 2020 price is a fantastic bargain for any budding mirrorless shooter.
Who should buy it? Action photographers, newbies, travel photographers.
6. Panasonic Lumix GX880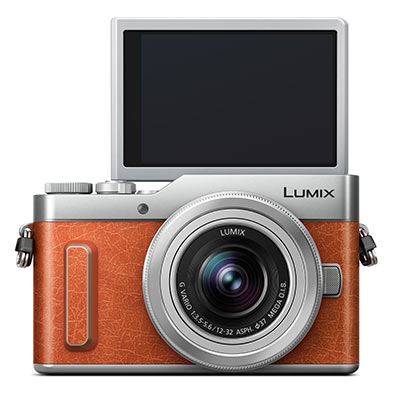 What is it? A tiny, travel-friendly camera for those who want something that's both portable and powerful.
Looking closer. You may not believe at first that a camera this small is capable of shooting great-looking 4K video, but Panasonic has made it so. The Lumix GX880 is small enough to take everywhere with you in a small bag or coat pocket, but also packs in a 16.1-megapixel MOS sensor with no low-pass filter for superb image quality. The 3-inch touchscreen is also capable of flipping around 180 degrees, meaning it's great for shooting travel selfies, a task made simpler by the specialist selfie modes like Night Mode Selfie and 4K Selfie.
All this also makes the GX880 a good choice for vlogging, and its 4K 30p video will look great on any platform. A front grip has even been added for a more stable and comfortable hold while you're self-shooting, so you can get on with travel vlogging in confidence. Access to the huge stable of Micro Four Thirds lenses is just the icing on an already extremely tasty cake.
Who should buy it? Travel photographers, vloggers, anyone who likes travelling light.
7. Canon EOS M50
What is it? A mirrorless camera that offers DSLR-style handling in a stylish and affordable package.
Looking closer. At a glance, you could be forgiven for mistaking the EOS M50 for one of Canon's entry-level DSLRs like the EOS 250D. But look closer, and you'll see the way that Canon has integrated loads of great mirrorless tech into this camera, including cinematic 4K video with 5-axis image stabilisation. Stills look great too – that 24.1MP APS-C sensor is no slouch – and being able to shoot at up to 10fps is a welcome addition.
The EOS M50 uses EOS M lenses. It has a pleasingly large and centrally placed electronic viewfinder that makes composition easy and enjoyable, though you can also enjoy touch-and-drag focusing on the 3-inch LCD screen. This is a very versatile camera however you slice, and is well-suited to lots of different stripes of user.
Who should buy it? Intermediate photographers, anyone looking to take the next step in image-making, travel shooters.
What is the best entry-level mirrorless camera?
8. Fujifilm X-T200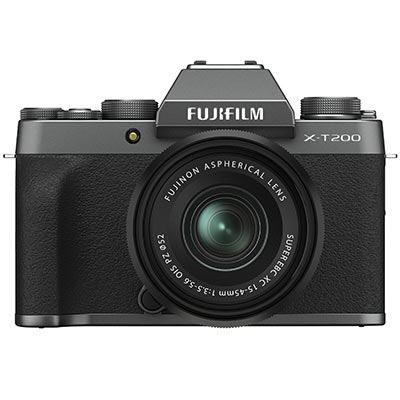 What is it? A stylish, retro-cool mirrorless camera that's friendly to newbies while offering room to grow into.
Looking closer. Fujifilm's mirrorless range is a fantastic system to get into, and the X-T200 makes for a perfect vector for doing so. It's designed to produce professional-looking images in a way that's intuitive and fun; as such, it offers dial-led controls and a tactile handling experience.
The high-speed APS-C 24.2-Megapixel CMOS sensor delivers crisp, vivid images straight out of camera, minimal editing required. This makes it an ideal camera for someone who's not going to want to spend a lot of time in front of a computer editing and would rather be out shooting. Also offering HDR video, as well as 4K 30p or Full HD up to 120p, the X-T200 is thoroughly equipped for visual content creators of all stripes. The excellent X-system of lenses is also a point in its favour; these sharp optics will cover the user for every shooting situation.
Who should buy it? Newbies who are keen to learn, those who like their cameras to look good, content creators who want versatility.
9. Canon EOS M200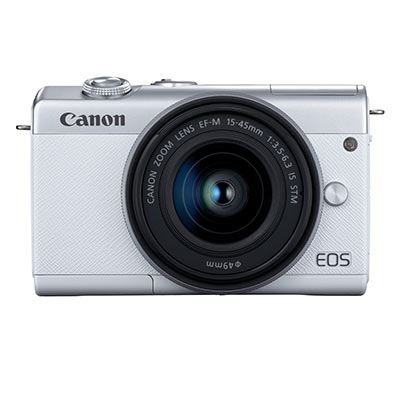 What is it? An Instagram-friendly and portable mirrorless camera that makes for a great step up from a smartphone.

Looking closer. It's a tale as old as time – you know a smartphone shooter who wants to step up to a real camera. Okay, fine, that's probably not as old as time, but nevertheless, it's a story we hear a lot, and the key question is, what's the camera to buy? For this particular trajectory, we'd recommend the Canon EOS M200. Its dimensions and feather-weight of 299g mean it's not a radically different prospect from a smartphone, while still offering enough of a jump in quality to be worth making.

Its imaging sensor offers 24.1MP of resolution and is APS-C sized, meaning it far outstrips anything a smartphone could offer for quality and dynamic range. When you add onto this 4K video capabilities, as well as a flip-around screen that ensures the user still retains a smartphone's greatest advantage (its screen), this is the ideal camera for an avid Instagrammer.

Who should buy it? Smartphone shooters who want to take the next step.
10. Nikon Z50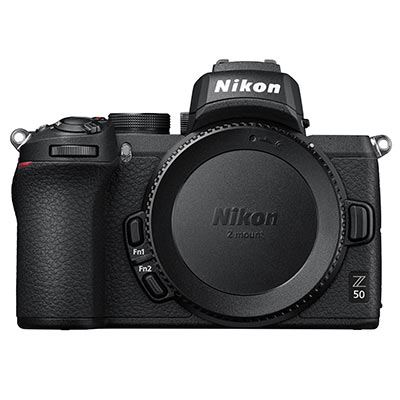 What is it? An affordable, APS-C version of Nikon's full-frame mirrorless professional cameras, designed for amateurs and budding enthusiasts.
Looking closer. While cameras like the Z7 II are obviously fantastic, we recognise that not every user is going to need or want so much imaging tech. That's what makes a camera like the Z50 so great – it provides an affordable alternative and a very similar shooting experience for those who are just setting out on their photographic journey.
The perfect bridge for the beginner who wants to progress, the Nikon Z50 boasts exceptional capabilities in stills and video. It's got a 209-point hybrid autofocus system, so you can be sure of capturing even fast-moving subjects, and its tactile ergonomics make the camera a pleasure to use in the field. High ISO sensitivity makes for excellent low-light performance, while the capacity to shoot 4K UHD video makes the Z50 a great camera for those who want to shoot in multiple mediums.
Who should buy it? Those who are serious about learning photography or videography, beginners looking for a camera they'll use for a long time.
About the Author
Jon Stapley is a professional journalist with a wealth of experience on a number of photography titles including Amateur Photographer, Digital Camera World and What Digital Camera. See more of his writing at jonstapley.tumblr.com
Related articles