Looking for the best filter systems for landscape shooting? Matt Parry runs through his favourites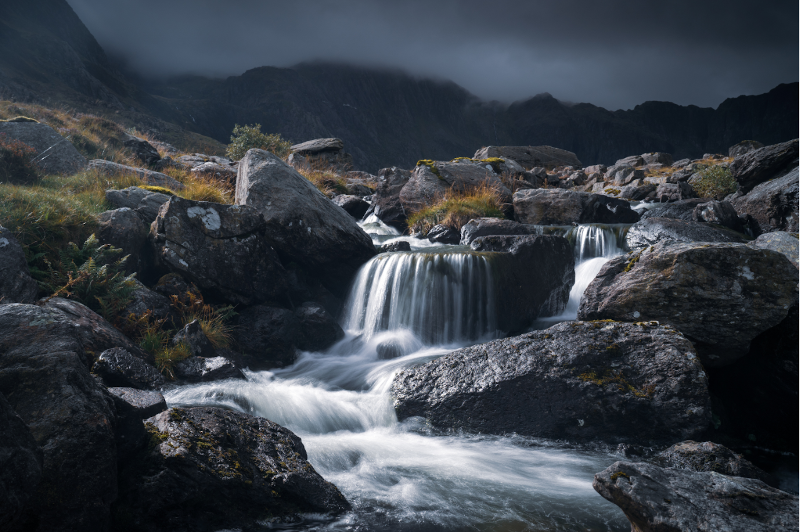 Sony a7III & Sony 24-70 f/2.8, ISO 100, f/9.0, 0.5 seconds, Lee 0.6 ND Grad & Landscape Polariser
Filters systems are a staple feature in many landscape photographers' kit bags. Unlike circular screw-in filters, systems consist of a holder, which typically takes drop-in or slide-in filters in square or rectangular shapes, and use step-up adapter rings that allow photographers to use the holder on lenses with differently sized front elements.
A variety of filters can then be attached to the holder, allowing the to take photographer greater control over their image in-camera. Some of these save time in post-processing, while others achieve creative effects that simply aren't possible any other way. Some of the more common options include:
• ND (Neutral Density) filters, which cut out the light across the entire scene to allow for longer exposures
• ND Grads, which reduce light in part of the frame
• Circular Polarisers, which reduce glare, cut out or enhance reflections and enhance contrast in skies.
Until relatively recently, there has been very little innovation in these systems, but thanks to a few new brands entering the scene, there is now a far greater range of options for photographers in terms of filter systems. Below we round up five of the best available today.
(Note: this round-up focuses on 100mm filter systems and holders. Some systems have specific options for extreme wide-angle lenses, which typically aren't compatible with standard systems. Some holders come packaged with adapter rings or filters which account for the differences in price.)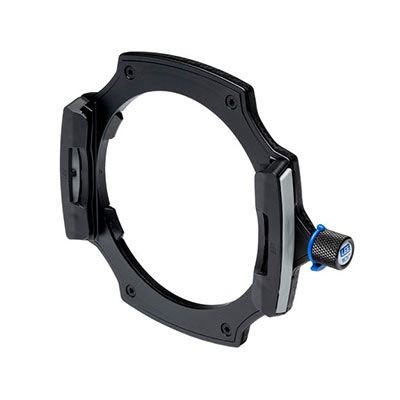 For many photographers, the Lee Filters system has long provided the benchmark for quality, with the British manufacturer long ago setting the standard for others to follow. However, in recent years their Foundation Kit holder, first introduced in 1992, had started showing its age, and the company had listened to customer feedback and decided it was time for an upgrade.
The year 2019 saw Lee introduce their new LEE100 filter system holder, compatible with all their existing 100mm filters and adapter rings. Aside from being well-built and lighter, the stand-out improvements include a spring-loaded and lockable release mechanism, as well as the introduction of a new LEE100 Polariser that snaps onto the new holder. This especially was a big improvement over the thin and fiddly 105mm Landscaper Polariser, which was attached to a plate that was screwed into the front of the holder. For those who already own the Landscape Polariser, don't worry – an adapter is available to use it with the new system.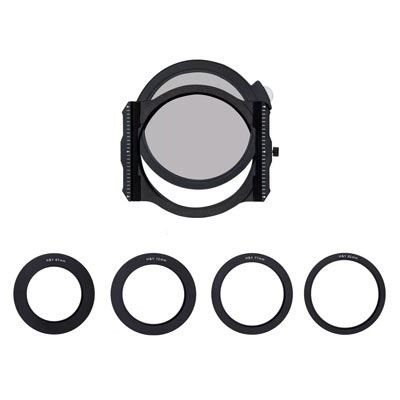 H&Y Filters are very exciting newcomers to the market, with a unique and innovative holder that utilises both 100mm square and rectangular magnetic filters, as well as drop-in round filters.
The kit includes a 95mm circular polariser, which sits integrated into the holder. This not only prevents light leaks and vignetting, but the polarisation is also easily adjustable using a dial on the top. The circular polariser can be quickly swapped out for H&Y ND polarisers or NDs made of extremely tough and neutral Schott glass, giving this system an added advantage over its competitors.
Their square and rectangular filters are optically superb, while the magnetic system reduces the footprint of the holder when compared to some of its competitors, and is also surprisingly strong yet simple to use, with a lock for extra protection.
For photographers heavily invested in other filter systems, one of the additional benefits of H&Y is that you can adapt your 100x100mm or 150x100mm filters from Lee, Nisi, Formatt Hitech, Kase and Benro to use in the H&Y holder, or pick up kit options to convert your Lee, Nisi or Formatt Hitech holders into a magnetic system.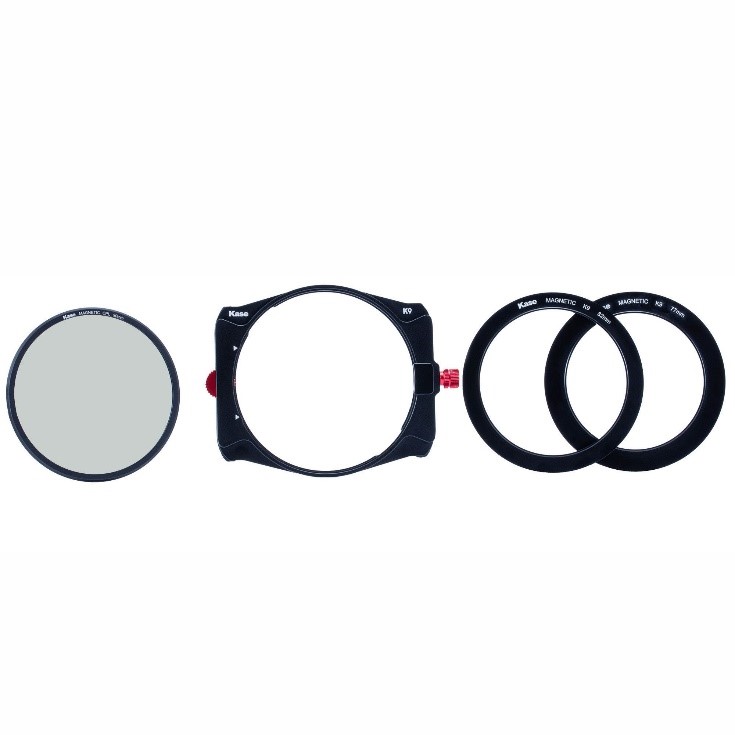 Another relative newcomer, Kase have quickly built an excellent reputation and have become the go-to system for many landscape photographers thanks to their toughened, durable glass and optical performance. Their latest holder, the slimline K9, replaces the K8 and is lighter with improved ergonomics. Most importantly, however, it still features a magnetic 90mm circular polariser that sits behind the main filters.
The magnetic polariser is mounted onto a geared ring, which in turn is mounted to the adapter ring. This allows it to sit snugly at the back of the holder, with the option to slot as many as three square or rectangular filters in front of it. An independent dial then allows the circular polariser to be easily rotated without impacting the front filters, and it is still easy to remove even with the holder attached.
The holder has a built-in foam gasket to prevent light leaks regardless of the filter used, meaning this holder can be used with most 100mm-sized square and rectangular filters (2mm thick) made by other brands.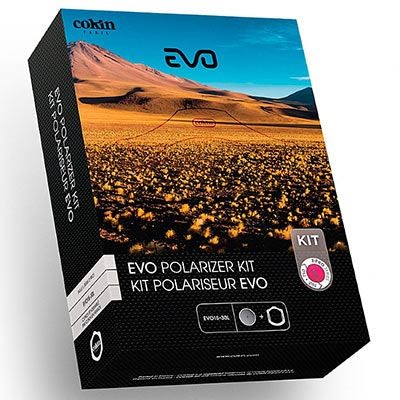 The Cokin brand is synonymous with filters and has proven to be an enduringly popular option for photographers over many years. With the release of their EVO holder and Nuance range of filters, they have stepped up the quality to keep pace with the competition.
The EVO is their best holder yet, and while it is more traditional in design than some of the other offerings in this line-up (the 105mm circular polariser sits on a plate in front of the filters), it offers some nice features and excellent build quality.
It has three size options, but the EVO (L) for Cokin's Z-Pro series is what you will need for your 100 x 100mm and 100 x 150mm filters. This holder will work with most Cokin "CREATIVE" step-up adapter rings, for anyone already invested in the Cokin system.
The EVO holder will take up to 3 x 2mm thick square and rectangular filters from most brands, and to ensure the holder is light-tight, it features a non-abrasive foam that prevents any light leaks or scratches (some filters such as the Lee Little and Big Stoppers have the foam on the filters).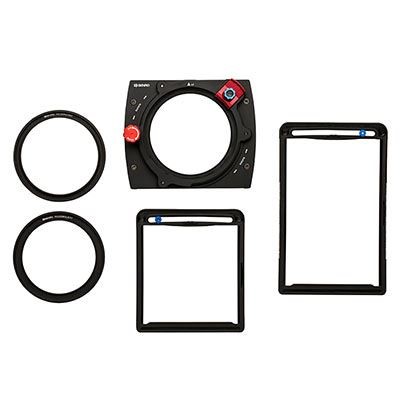 Benro is a name we most often associate with tripods, yet they have recently expanded their line-up to offer bags and filters. Their filter system in particular is another example of how filter holders have evolved in recent years. It features a 95mm circular polariser that, similarly to a couple of our other examples above, is recessed into the holder rather than sitting in front of the main filters.
Sitting behind the 100mm filters, for which there are two slots, it screws directly into the adapter ring and can then be adjusted using dials at the back of the holder.
The square and rectangular filters themselves come packaged in lightweight aluminium frames making them easy to handle, preventing light leaks and helping you avoid leaving fingerprints. Similar to the circular polariser, there is an adjustment gear at the back which can be twisted to move a filter up and down – perfect for making adjustments to graduated NDs.
Another nice feature of this system is the way the holder clips onto the adapter ring with a simple quick-release mechanism for removing it.
Who's it for? Anyone considering investing in a new 100mm filter system and confused by the options available.
Why should you care? Filter systems allow photographers to capture the shot they want in camera and can reduce time in post-production – perfect for landscape photographers.
What do we think? There is a great choice of filter systems available at different price points. For more information on any of those listed above, click through the links.
About the Author
Matt Parry is an award-winning travel photographer whose images and articles have featured in leading travel and photography publications. He has presented videos, led workshops, and given talks on travel and cityscape photography. To date, Matt has visited 60 countries across six continents. Follow his travels by visiting @mattparryphotography on Instagram or mattparryphoto.com.
Related articles