You may have thought about uncoupling your camera and flash by using a remote triggering system, but which to choose? Giles Babbidge lays out your main options and makes a few recommendations.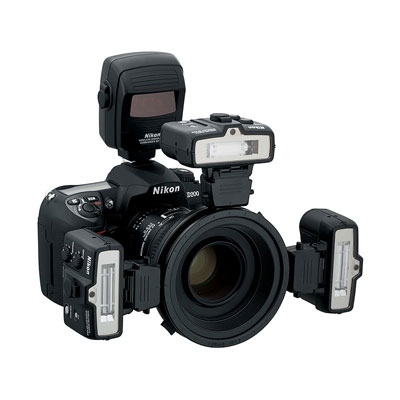 There was a time when, if you wanted to set your flash lighting up remotely from a camera, you had limited options. You could either run wires from the camera to each of the units in some form of relay, or fire them individually during a multiple exposure. Failing this, you could take advantage of a light's 'slave' function (an in-built receptor which triggered the flash when a pulse of light was received from another flash). All clever stuff, and soon the technology progressed to infrared.
The real jump came when wireless capabilities were introduced. For a long time, Pocket Wizard was the go-to brand, but now there is far more choice on the market. Here, I'm going to briefly outline a few of the most popular options.
Canon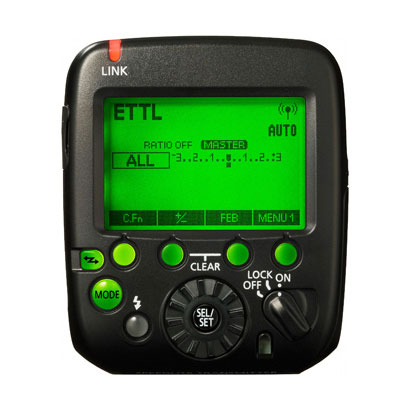 Canon ST-E3-RT Speedlite Transmitter
If you're in the Canon camp, the company offers a couple of hotshoe-mounted transmitters in the shape of the infrared ST-ET2 and radio ST-E3-RT. These are designed specifically to work in conjunction with Canon's Speedlites (420EX, 430EX / II, 550EX and 580EX / II) and Macrolites (MR-14EX and MR-24EX).
The ST-ET2 allows variable ratio control of up to two groups of Speedlites within a maximum working distance of 15 metres. Whilst the ST-E3-RT is more expensive, it does offer increased functionality – double the working distance, the ability to fire up to 15 compatible Speedlites in three groups, and the added reliability of radio frequency control. It also has extra durability, thanks to its weatherproof construction. Just be aware that the ST-ET2 is not compatible with older non-RT flashguns such as the 580 EX II, as it has no optical mode.
Nikon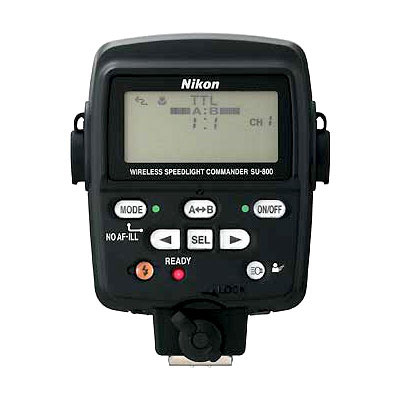 Nikon Wireless Speedlight Commander SU-800
For Nikon users, there is a single option in the form of the SU-800 Wireless Speedlight Commander. Compatible with flashguns such as the SB-900, SB-800 and SB-600, it features a large LCD panel, built-in AF illuminator and manual adjustment of each individual flash's output. Three groups of Speedlights can be controlled from the comfort of your camera position.
PocketWizard
PocketWizard PlusX Transceiver Twin Kit
PocketWizard's transmitters, receivers and related accessories have come a long way in recent years. The tried-and-tested simplicity of the Plus II paved the way for more technical models, including those which now offer direct compatibility with Canon's E-TTL II / CLS and Nikon's i-TTL systems. Here are three popular models in the current lineup:
PlusX Transceiver – billed as 'the simplest PocketWizard radio ever and the perfect entry into the PocketWizard Wireless System.' It's available in a twin kit, with one unit attaching to your camera, the other to a flash. Ten standard channels, auto-sensing technology which switches the unit between transmit or receive, and a range of up to 500 metres all make these units a great place to start.
Plus III Transceiver – features include: 32 channels, the option to activate / deactivate remote flashes or cameras in 4 separately controllable zones, upgradeable firmware, and two long-range extending modes. If you are going to be shooting at events where other photographers are likely to be using similar devices, the ability to personalise your setup to avoid accidental cross-triggering is going to be a bonus. However, if you are for example a studio photographer, you may well find the spec of the Plus III to be overkill.
FlexTT5 – available in both Canon- and Nikon-only compatibility, has two programmable channel configuration settings for TTL or manual flash photography. With a flashgun or command unit mounted on its dedicated hotshoe, it tracks and adjusts ISO, shutter speed and aperture settings automatically.
Cactus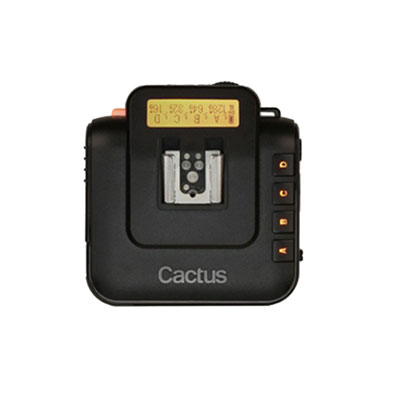 Cactus V6 Wireless Flash Transceiver
If you're a keen sports or wildlife photographer, the Cactus LV5 Laser Trigger is well worth a look. Simply set up the emitter and sensor where you know your subject is going to pass by and your camera's shutter will be triggered when the beam between the two is broken. Working distance between emitter and receiver is a generous 150 metres. The Laser Trigger features fifteen selectable time delays, and wireless compatibility with Cactus V5 and additional LV5 models.
The Cactus V6 Wireless Flash Transceiver is a device that can control the power output of Nikon, Canon, Pentax, Olympus and Panasonic flashes. Much like the PocketWizard system, you will need two of these – one attached to your camera to act as transmitter and a second attached to your flash as receiver. Similarly, features include four-group control, relay and delay modes and full manual control.
If price is a factor in your choice of triggers, or if you're just wanting to test the wireless waters, Cactus triggers could well be for you. They offer great specification at a reasonable price.
Other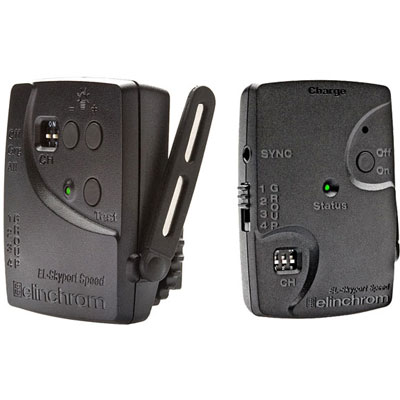 Elinchrom Skyport SPEED Universal Trigger Set
For those of you looking to upgrade your higher-end lighting systems such as Bowens, Elinchrom or Profoto, these companies all offer their own dedicated alternatives to the above. The advantage here is that the triggers are designed specifically for use with those lighting kits. Prices are comparable, but it is worth ensuring you know exactly what you want to achieve first, then conducting a comparison check between options before purchase.
About the Author
Giles Babbidge is a commercial and editorial photographer based in Hampshire. He travels all around the UK and works with a wide range of clients – you can find out more about his day-to-day activities over at his website.
Related articles