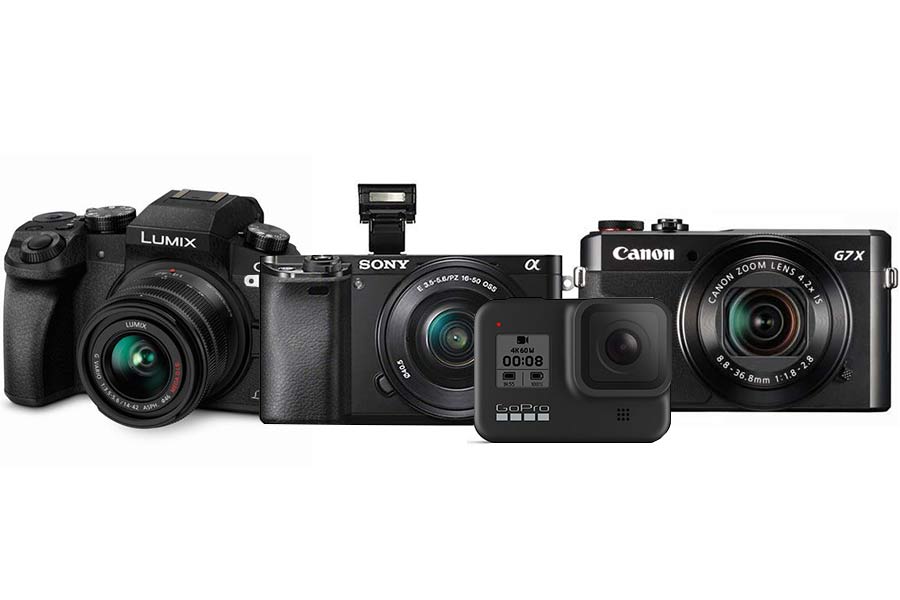 Vlogging has undoubtedly conquered YouTube. It is a viable career path if you're smart about it or it can be a really fun past time documenting your trips and memories. When starting one might not want to invest a large amount of money into their vlogging camera and so this article was born to suggest some of the best but cheap cameras for your vlogging adventures. I'm just going to get straight to the point and say that either your very own smartphone or Canon PowerShot G7 X will do the trick. Those are hands down my two recommended cheap vlogging cameras. Out of pure curiosity, I looked up the cheapest digital camera on our website and found the Panasonic LUMIX DMC-FT30 Digital Camera for £119. It can record HD video in MP4 with 25p. I also took into consideration that over £400 can still be a lot. The cheapest Canon PowerShot model we offer is the Canon PowerShot SX620 HS Digital Camera for £159. It can record Full HD video and features a versatile 25x zoom with 20.2-megapixel BSI CMOS image sensor. When talking about the overall best vlogging camera I would have to say Sony Alpha A6500 which goes for £969 without the lens. It offers stunning image quality and the upward tilt screen makes recording yourself a lot easier. Make sure to look at the used cameras that sell for less. For example, the used Sony Alpha A6500 from our service is £899.
1. Canon PowerShot G7 X Mark II Digital Camera

Championed by Casey Neistat the Canon PowerShot G7 X Mark II costs only £489.00. He uses the older model, but I decided to go with mark II since there isn't that big of a difference in the price point.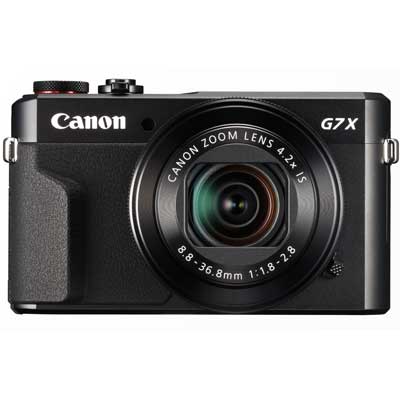 Canon PowerShot G7 X Mark II Digital Camera
Save £80, was £529
The Canon PowerShot G7 X II brings expert-level control and uncompromising image quality into a classically styled compact small enough to take anywhere. With a 1.0-type sensor, bright f/1.8-2.8 lens and superior DIGIC 7 processing engine, this pocket-sized, large-sensor compact offers DSLR-like creativity when capturing both stills and Full HD video. The camera's 5-axis Advanced Dynamic IS and ...
£539.00 View
2. GoPro HERO8 Black


3. Sony Alpha A6000 Digital Camera with 16-50mm Power Zoom Lens – Black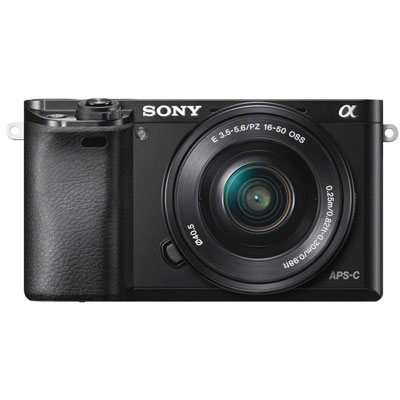 Sony A6000 Digital Camera with 16-50mm Power Zoom Lens - Black
The Sony Alpha A6000 is a compact digital camera that is packed with power and unique features. It uses a large 24MP Exmor APS HD CMOS sensor and the powerful BIONZ X Processor, both of which will enable you to capture stunning quality and detailed images, bursting with accurate colour reproduction and clarity. The body features a fast hybrid AF tracking system, built-in flash, multi-interface ...
£499.00 View
4. Panasonic LUMIX DMC-G7 Digital Camera with 14-42mm Lens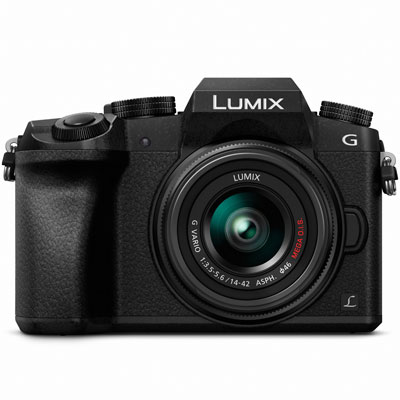 Panasonic LUMIX DMC-G7 Digital Camera with 14-42mm Lens
The Panasonic LUMIX DMC-G7 combines stunning 4K (30p/24p) video, high resolution stills and a variety of practical new enhancements to help anyone capture the perfect image. Ideal for the aspiring photographer wanting to take their photography to the next level, the 16-megapixel Panasonic G7 is designed for ease-of-use without compromising on performance. The camera brings a variety of standout ...
£449.00 View
5. Your Smartphone


Need I say more? Our smartphones are capable of recording decent quality videos and are used by a lot of vloggers. They are extremely portable and have practically become a new extension of us. Instagram and YouTube apps are already on our phones making it extremely easy to share to social media. There are plenty of cheap tripods designed specifically to hold a phone. Gimbals are also compatible with them and so is the DJI Osmo Mobile 3 which is only £99.
About the Author
Patrycja Reimus is a Norwich based horror artist and an award-winning filmmaker. She is also our Technical Copywriter who frequently enjoys writing for our blog. For more information about her work please visit patrycja-reimus.squarespace.com. You can also follow her wonderfully weird and obscene imagery on Instagram @reimuspati_art or stalk her personal life @patrycja_reimus.