With what seems to be an ever-growing list of royalty free music websites, we've picked eight that are well worth checking out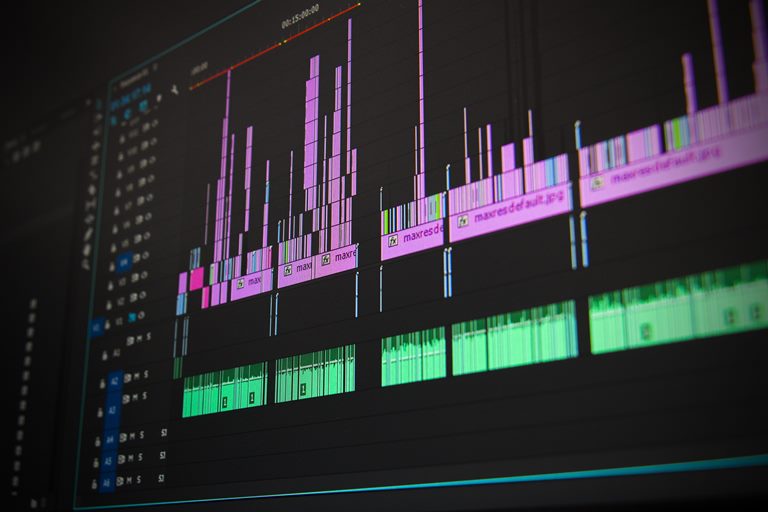 Anyone who's ever edited a video knows the pain of just how long it can take to find that perfect piece of backing music. Sometimes, it can literally feel like you've spent more time searching for the right piece of music than you actually have editing and cutting your footage. So, to help ease your background track blues, we've compiled a list of websites that are well worth a virtual visit, the next time you're in need of the perfect score.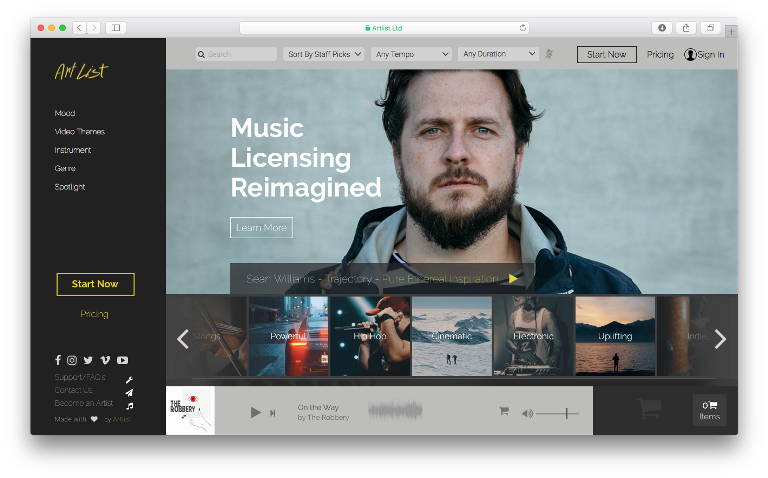 Cost: $199 for an annual license.
Like: Incredibly competitive pricing to the point where you'll be hard-pressed to find anything that beats it. Perfect for those who create and publish content regularly since, for less than $200 a year, you get unlimited access to the sites' selection of tracks – and yes, that covers commercial use too. The user interface is nicely designed, which makes searching the library a breeze.
Dislike: Music doesn't get updated as often as some of its competitors. If you're in constant need of music with a similar feel or within the same genre, you might find yourself coming across the same tracks. However, when the site is updated, it's always decent stuff.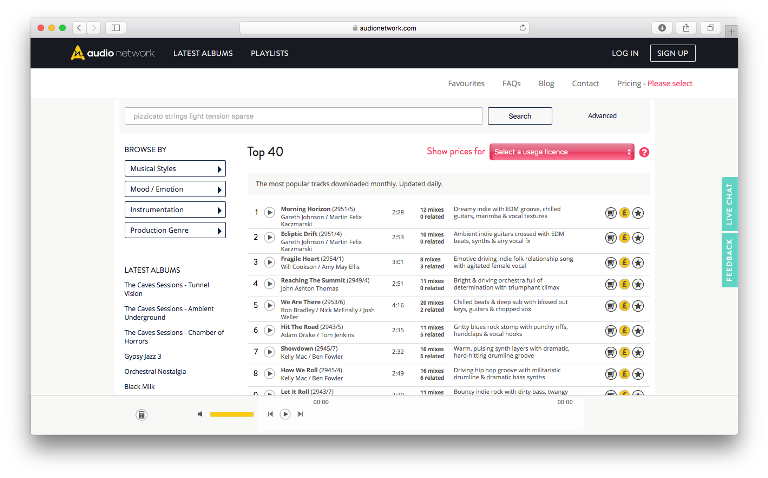 Cost: £69 per track for professional use or subscription license (pricing on request).
Like: How many times have you found an audio track that you'd like to sync to your video, only to find that it distracts from your subjects' speech when the vocals kick in? Or perhaps you love the track, but just want a one-minute version for social media and would rather not hack away at it in post. Audio Network is a really flexible library to use as a filmmaker. You'll often find multiple mixes of a single audio track to choose from. The site also features a Top 40 playlist, with the most popular tracks for that month – something that can really help speed up your selection process. There's also a plugin available for Premiere Pro, so you can browse, download and try out audio tracks from Audio Network straight from within your edit.
Dislike: The pricing falls slightly on the expensive side.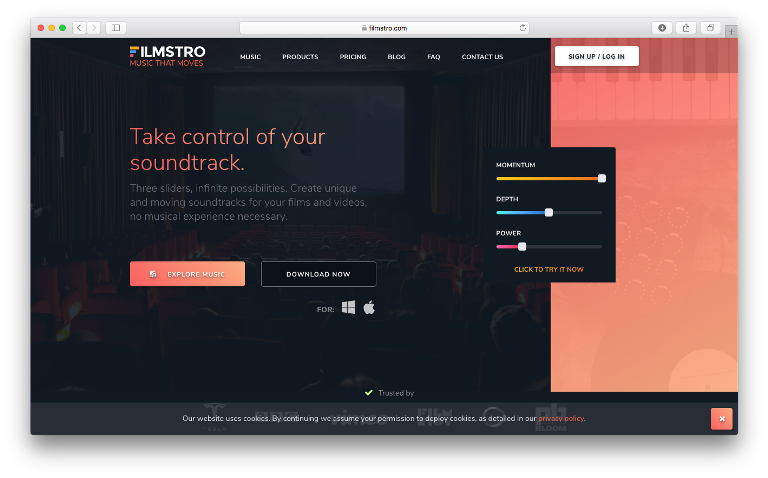 Cost: $14.99 for 30 days or $99 for an annual license (both covering commercial use).
Like: Instead of searching endlessly for an audio track that's going to work for your video, you can instead build the music around your video. With the Filmstro software you can adjust the tone of your track and the tempo (by key framing), so it's in time with your video – a super-powerful tool indeed. Compared to the other libraries on this list, Filmstro is the one that truly has the power to save you the most time when it comes to finding the perfect music for your video. It's basically an AI composer.
Dislike: Tailoring music to suit your film is great for narrative content, but could prove hard work, if you're planning on editing to a beat.
Cost: Free.
Like: It's free! What more can be said? Odds are, the work of most content creators will end up on YouTube and since this is YouTube's own free music library, you know you're not going to be running into any copyright issues further down the line. All the tracks are free to use. However, do make sure you check if the track requires the creator to be attributed in your video, should you use it.
Dislike: It's not the biggest library, so there's a good chance you'll be using an audio track that other YouTube users will also be using.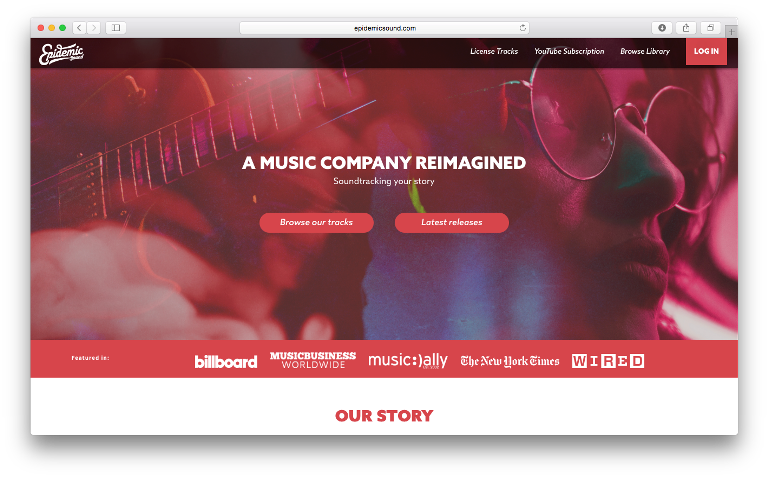 Cost: Monthly subscription fees are based on monthly YouTube channel views. £10 for up to 500K, £20 for 5M, and £100 for unlimited.
Like: This solution is perfect for YouTube content creators, and the pricing structure really does reflect that. Instead of paying a one-off fee to license an audio track, you pay a monthly fee to have unlimited access to the Epidemic sound library, for use on YouTube content. The subscription is priced according to your YouTube channel's views. If you're pulling in up to 5 million views a month, then a mere £20 seems very reasonable to cover all of your music licensing needs.
Dislike: If you're not creating specifically for YouTube, this may not be the ideal solution for you.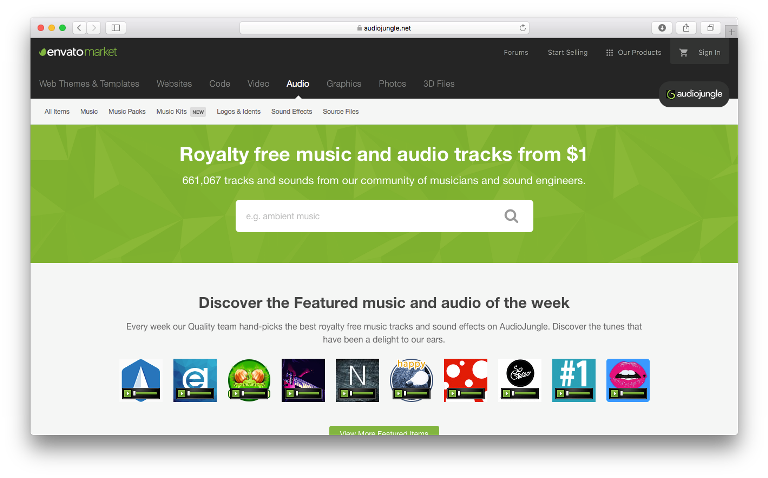 Cost: Pay per track. Starting from as little as $12 for a commercial license.
Like: Audio Jungle offers various stock assets for purchase and is one of the most comprehensive websites to do so, covering everything from websites, code, to stock videos and music. So, once you've got an account set up, it's a one-stop-shop. The website's design and layout is intuitive and easy to navigate. The cost for licensing the tracks is also very good value for the end user. So, if you've got tight budgets, this is a great marketplace.
Dislike: The wealth of choice can make it harder to find the best quality tracks.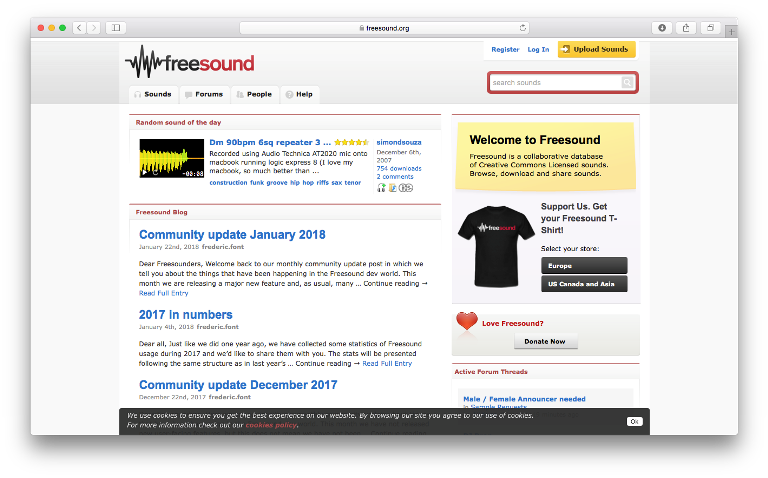 Cost: Free.
Like: Free Sound presents something of a curveball, as I wouldn't really recommend it as a site for finding background music. However, it's a fantastic service for finding free sound effects to enhance your videos. The search function is simple and works well. Free Sound makes looking for running water, footsteps or thunderstorm sound effects a breeze.
Dislike: As everything is free, the quality of sounds can be inconsistent. Some are very low bitrate mp3s – that sound like when the codec first began – while others clearly use professional studio quality equipment.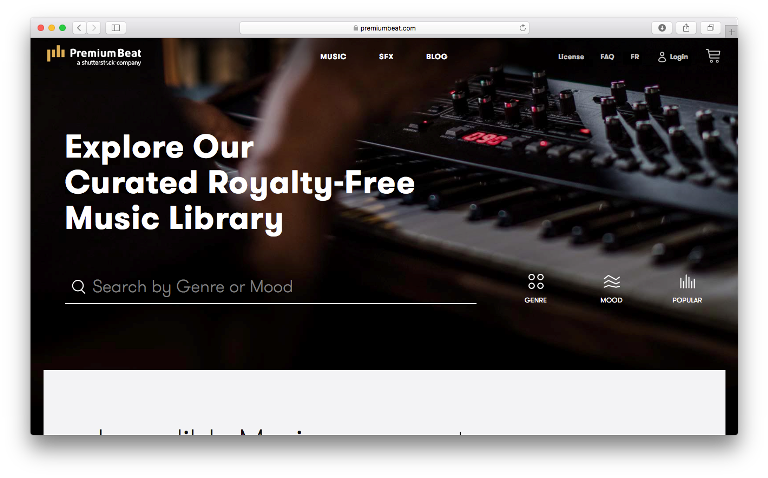 Cost: $49 per track on a standard license. $199 per track for commercial and revenue generating content.
Like: You'll often find the same track available for sale on multiple platforms, but that's not the case with Premium Beat. Unless it's a classical piece, each track is entirely exclusive. Premium Beat is owned by Shutterstock (another online marketplace that's very popular for both stock video and stills), so it must be doing something right.
Dislike: It's not the cheapest. For one commercial license for a single track on Premium Beat, you could get an unlimited yearly supply on Artlist.
About the Author
Kristian Hampton is Wex Photo Video's Technical Editor for Pro Video. A video specialist who has worked in corporate studios for companies such as Vodafone Group and PwC, as well as working as a freelance grip on various TV productions and features. He also runs Krade Media, providing enterprises with production services. Follow Kristian on twitter @KrissHampton
Related articles