Can't choose between the LUMIX G9 or GH5? Panasonic's CSC heavyweights go head-to-head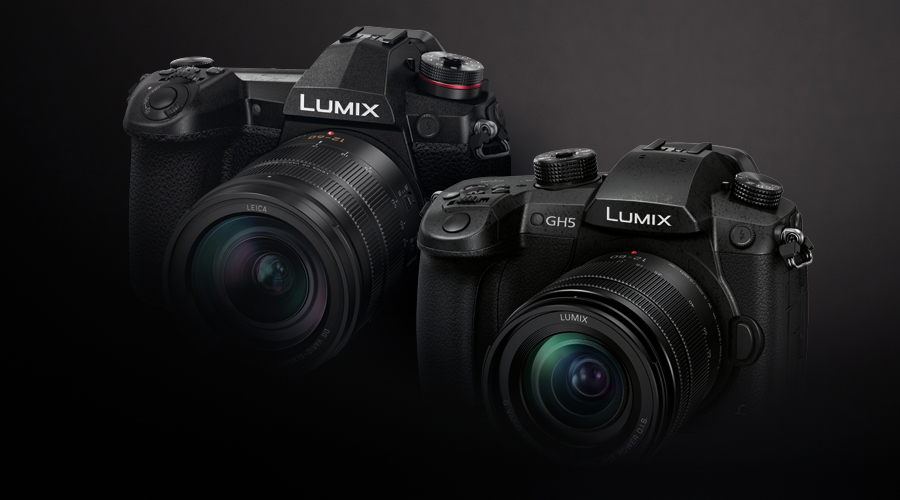 With the Panasonic LUMIX G9 joining the Panasonic LUMIX GH5, Panasonic now has dual-flagship models in its LUMIX lineup of Mirrorless Cameras. But, which device is the right one for you? The stills-focused G9 boasts blistering performance speeds and excellent image quality, while the hybrid video/photo GH5 packs an impressive video spec. The question is: Which one is right for you?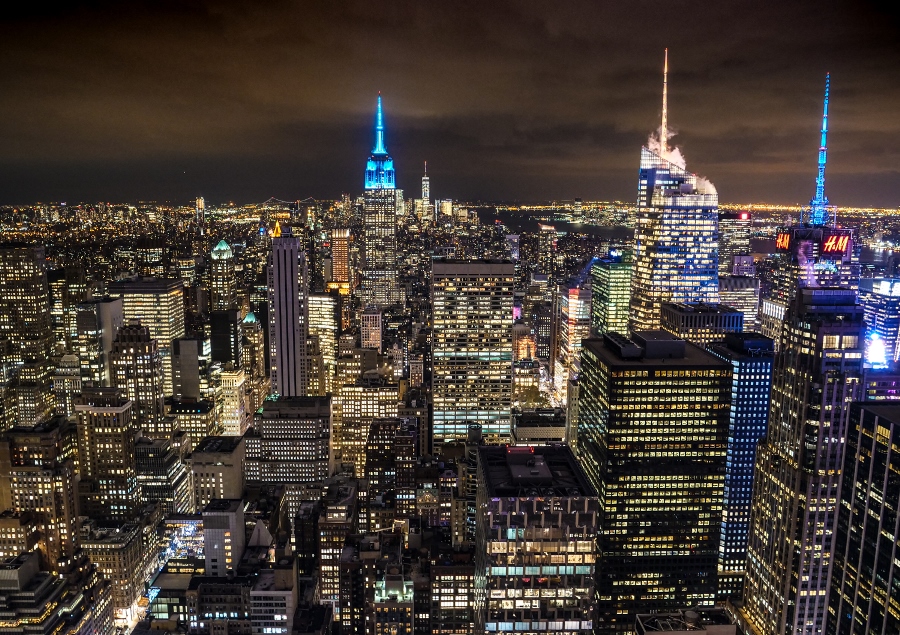 At high ISO levels, the G9 will produce cleaner looking results.
Sensor and processor
The G9 and GH5 are built around the same 20.3MP Micro Four Thirds [MFT] Live MOS sensor, with no low-pass filter, and are paired with Venus processing engines. According to Panasonic, the newer G9's files benefit from a 25% increase to dynamic range and improved detail retention at mid- to high-level ISOs. For those who demand the best quality stills possible from their MFT camera, this could be a deciding factor. In challenging light conditions the G9's images will produce cleaner results, with greater detail captured in both highlights and shadows.
Both cameras provide a native ISO range of 200 to 25,600. The GH5 offers a top burst speed of 12fps with focus locked on the first shot and 9fps with continuous focusing. But, the G9 can shoot at 20fps with continuous tracking or 60fps with focus locked. If you're a wildlife or sports photographer, the G9's faster burst speeds are sure to appeal.
Still life and landscape photographers will no doubt take advantage of the G9's unique High-Res mode. In this setting, the camera combines eight images taken in quick succession, with its sensor shifted slightly for each, before combining them in-camera for a super high-resolution 80MP DNG or JPEG!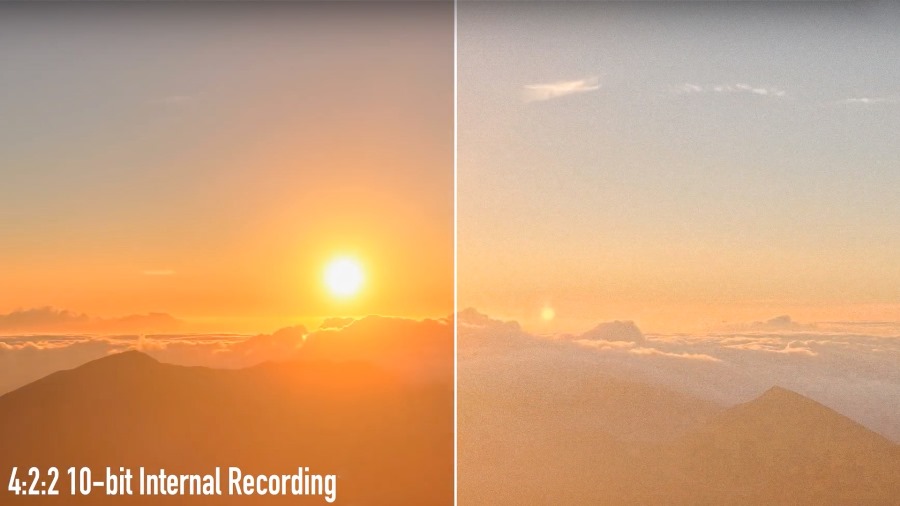 With 10-bit internal recording, the GH5 is capable of better quality video recording than the G9.
Video features
While the G9 is tailored for stills, the GH5 is in its element when producing video. Shooting Cinema 4K (4096 x 2160px) in 10-bit at 400Mbps and at 24fps, as well as UHD 4K at up to 60fps, the GH5 is a hugely popular device with aspiring filmmakers and independent video producers. The camera also allows its users to record in MOV, MP4 and AVCHD formats, and can shoot in V-Log L with a firmware update. The GH5 also has no recording time limit and provides professional monitoring tools, such as waveforms and vector scope.
Although stills-focused, the G9 still offers respectable video options, capturing UHD 4K (3840 x 2160px) 100Mbps at 60fps, although it doesn't offer Cinema 4K recording or 10-bit shooting. In addition, continuous recording is capped at 29mins and 59secs or 10mins when recording MP4 in 4K 50/60p. It also lacks V-Log profile and MOV recording options.
Both devices have inputs for an external mic and headphones. If you consider yourself a photographer, first and foremost, the G9's video features should meet all of your demands with ease, but if you regularly shoot video, or even specialise in it, the GH5 is the better choice.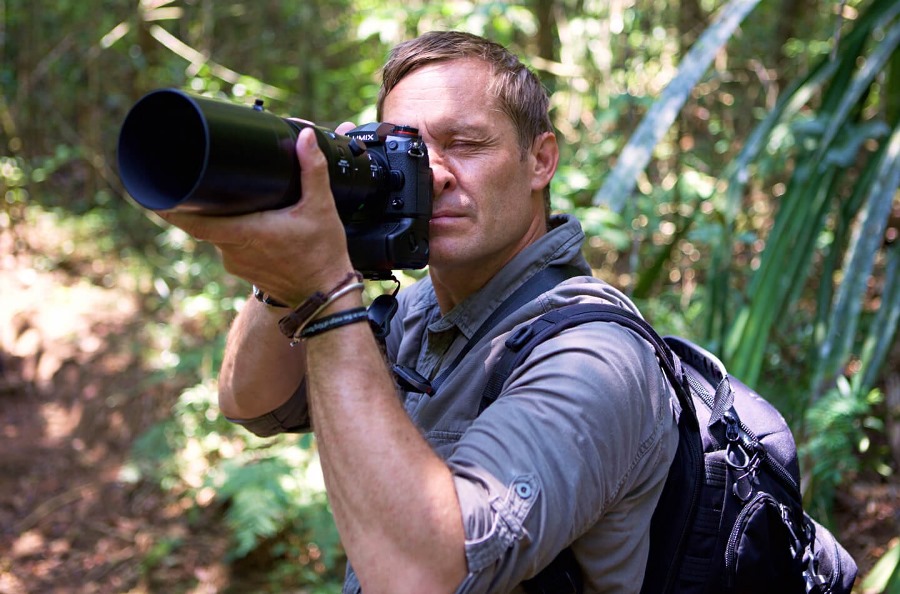 With improved focus speeds and tracking performance, the G9 is better at tacking fast-moving subjects — ideal for wildlife and sports photography.
Focus system
Both cameras have a 225-point contrast-detect focus system, with Depth from Defocus [DFD] technology that will operate in light levels as low as -4EV (pretty much moonlight). And yet, while both cameras focus extremely quickly, new algorithms found within the G9 bolster its claim as the world's fastest AF system — locking onto subjects in a mere 0.04secs! As a result, subject tracking has also been improved, sticking to fast-moving subjects better than ever.
Both cameras feature all of the standard focus modes, alongside more advanced options such as Eye Sensor AF and MF, with focus peaking. Each camera also offers Post Focus mode, allowing you to change the point of focus after shooting.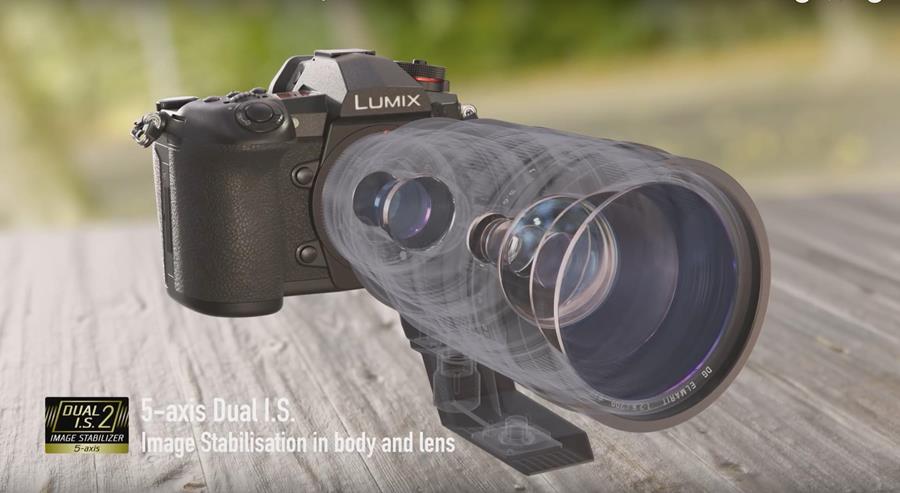 Both the GH5 and G9 benefit from Panasonic's 5-axis Dual IS II system.
Image stabilisation
One of the standout features of both the G9 and GH5 is the presence of the 5-axis Dual IS II image stabilisation system. This feature allows both cameras to effectively compensate for shake, resulting in the capture of sharper handheld images at much slower shutter-speeds than would otherwise be possible, not to mentioned smoother looking video. If you find yourself shooting in tricky light conditions, this can be a game-changer. The GH5 will compensate for an impressive 5 stops, but the G9 fares a little better, compensating for a huge 6.5 stops.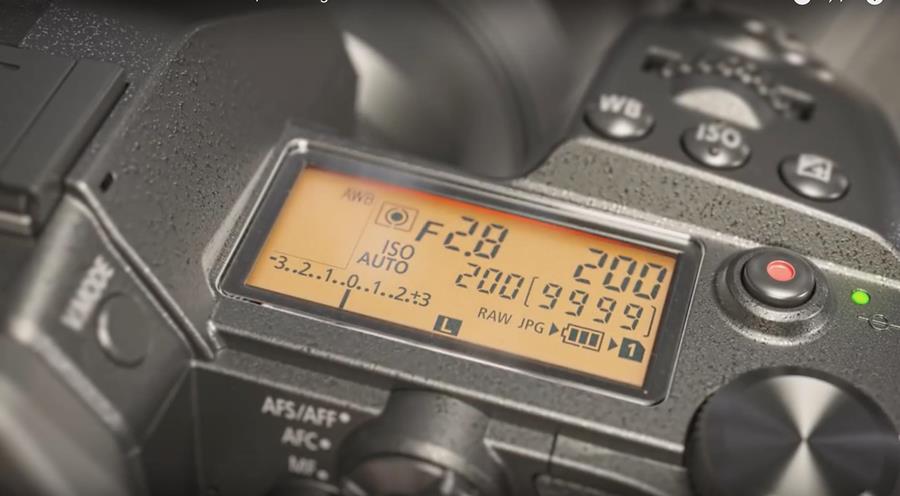 The G9's top-panel display means important information such as exposure settings is easily accessed.
Handling
Both cameras sport weatherproof magnesium alloy builds and a DSLR-style form-factor (thanks to a large front grip) and a button layout that keeps most major controls close at hand. The most apparent visual difference between the two cameras is the presence of a top-panel LCD on the G9 (more traditionally found on larger DSLRs). This allows the user to quickly check camera settings, and monitor battery life and remaining SD card space on the fly.
Differences can be seen when looking through each camera's EVF. Although they both have a resolution of 3,680K-dot, the G9 has a magnification of 0.83x, with no blackout and a refresh rate that can be set as high as 120fps. The GH5 has a lower magnification of 0.73x, a refresh rate of 60fps and will blackout when shooting in burst mode. The G9's EVF might trump the GH5's, but the latter sports a larger (3.2in vs 3in) and higher resolution (1,620K-dot vs 1,040K-dot) rear screen. Finally, the G9 can be recharged via its USB 3.0 port, something not currently possible with the GH5.
Verdict
Both the GH5 and G9 are well-rounded flagships, worthy of Panasonic's LUMIX line. Which model is best for you will ultimately depend on what you intend to capture. With improved stills image quality, stabilisation and autofocus, the slightly cheaper G9 is the obvious choice if you consider yourself, first and foremost, a photographer. Panasonic's latest flagship is a great buy for aspiring wildlife photographers, able to confidently tackle challenging subjects that may once have been a challenge for a MFT system.
If you consider yourself an aspiring filmmaker or media creative who regularly shoots video, the notably advanced video features of the GH5 make it the preferred choice — even then, its stills capabilities are still very respectable.
About the Author
Matt Higgs has worked for Practical Photography and Digital Photo magazines, and his live music images have been featured in numerous respected music publications including Rock Sound, Guitarist, Guitar Techniques and Akustik Gitarre. www.matthiggsphotography.co.uk.
Related articles