We compare the pros and cons of two of Canon's most affordable DSLRs: the new Canon EOS 200D last year's EOS 1300D
Looking for the Canon 200D or the Canon 1300D? Click either link.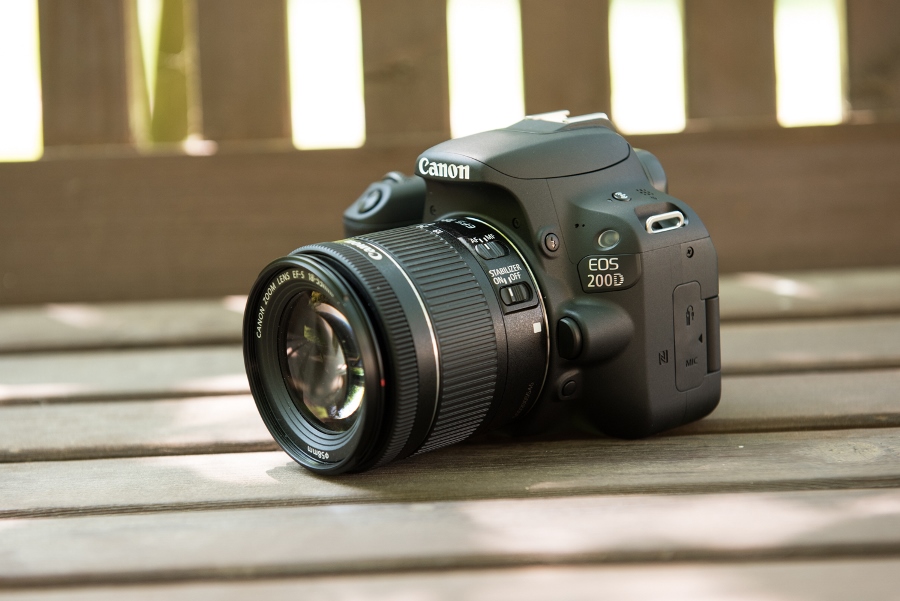 Whether you're looking to invest in your very first DSLR or upgrade from an older entry-level camera, this article will explain the main differences between two of Canon's most affordable current models: the newly announced 200D and the 1300D, announced in 2016.
In the 200D you have a device that the brand touts as the "world's lightest DSLR" with some great advanced features, while with the 1300D you get a fantastic entry-point into the DSLR world for less than the price of many compacts.
Read on to find out which is the right choice for you…
Canon EOS 200D key specifications:
• 24.2MP APS-C CMOS sensor
• DIGIC 7 Processor
• 9-point AF system with 1 central cross-type point, dual-pixel technology, operating to minimum light levels of -0.5Ev
• Touch panel display
• Wi-Fi, NFC and Bluetooth connectivity
• Input for an external microphone
Canon EOS 1300D key specifications:
• 18MP APS-C CMOS sensor
• DIGIC 4+ Processor
• 9-point AF system with 1 central cross-type point, operating to min light levels of 0EV
• 3-inch, 920K-dot fixed display
• Wi-Fi and NFC connectivity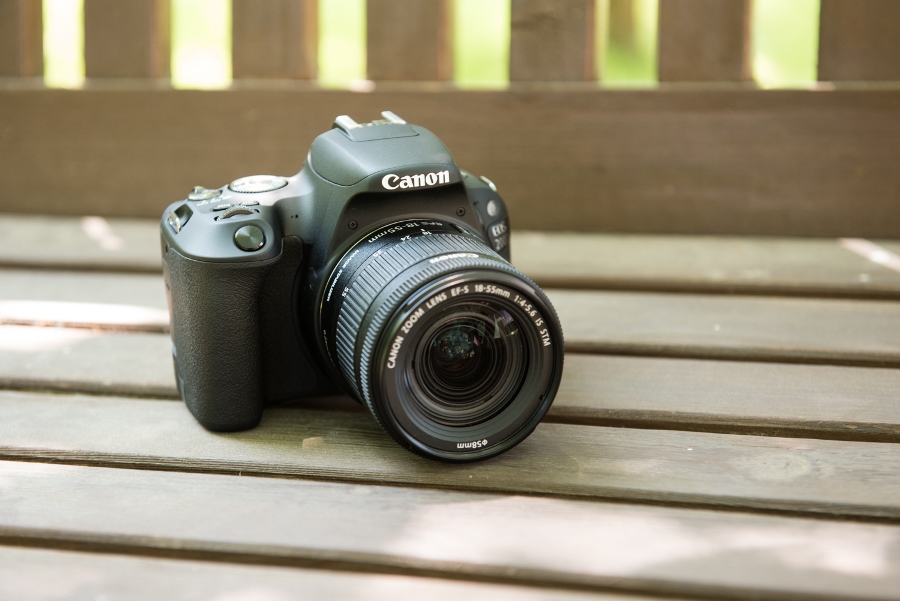 Sensor and processor
The differences between the 200D and 1300D begin at their very core. Both devices are fitted with APS-C-size sensors that are far larger than those found in smartphones and many compacts, but the 200D's 24.2MP chip has a higher resolution and improved ISO handling over its sibling's 18MP offering.
What does this all mean to the average user? Firstly, you'll be able to make larger prints with the 200D's files, and secondly, its images will look cleaner when using higher ISO levels. That said, the 1300D's 18MP is still more than enough to make prints large enough for a living room wall, and unless you're specialising in event or astrophotography, you may never have a need for high ISOs anyway.
When it comes to processors the 200D moves further ahead though, the performance of its DIGIC 7 leaving the 1300D's DIGIC 4+ behind in terms of speed, most notably during burst shooting where the 200D manages 5 fps to the 1300D's 3 fps. For those with an interest in producing wildlife or sports images, this faster burst mode may be a deciding factor.
Autofocus
Both cameras are built around a 9-point AF system that has a highly accurate cross-type point at its centre. In good-to-fine lighting conditions, most subjects shouldn't be too much of a challenge for it.
Thanks to a working range low of -0.5EV however, the 200D's autofocus system will continue to operate at slightly lower light levels than the 1300D, and this edge could make a difference when trying to capture sharply focused shots in dimly lit rooms or at dusk.
The 200D is also fitted with Canon's Dual Pixel technology, designed to provide smooth, high-performance focus tracking in movies and fast autofocus acquisition when shooting still photos in Live View mode, something missing from the 1300D.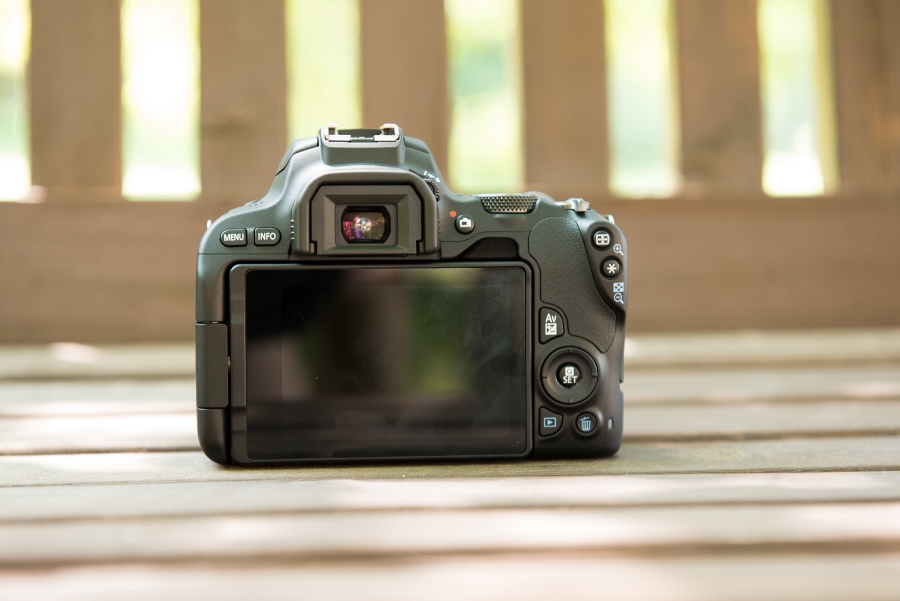 Video and connectivity
These days the ability to shoot high-quality video on modern DSLRs is simply expected, and neither of these cameras will disappoint with their Full-HD 60fps recording. While neither camera has a headphone input for audio monitoring, the 200D does have one of for an external microphone, something that will help to improve the quality of its audio recording and could be decisive for vloggers.
With WiFi and NFC, wireless image transfer and remote control from a smart device can be utilised with either camera, but the 200d also has Bluetooth, allowing it's users to connect to the camera's WiFi quickly without having to ever touch the device itself.
Viewfinder and rear display
One of the biggest differences between the two cameras is found on their rear, where the 1300D is fitted with a fixed 3in 920K-dot display, the 200D boasts a 3in 1040K-dot vari-angle touchscreen. The ability to adjust the 200D's monitor to a variety of angles means that for low-level macro work or situations that require a high shooting angle, it will be the much more comfortable device to use.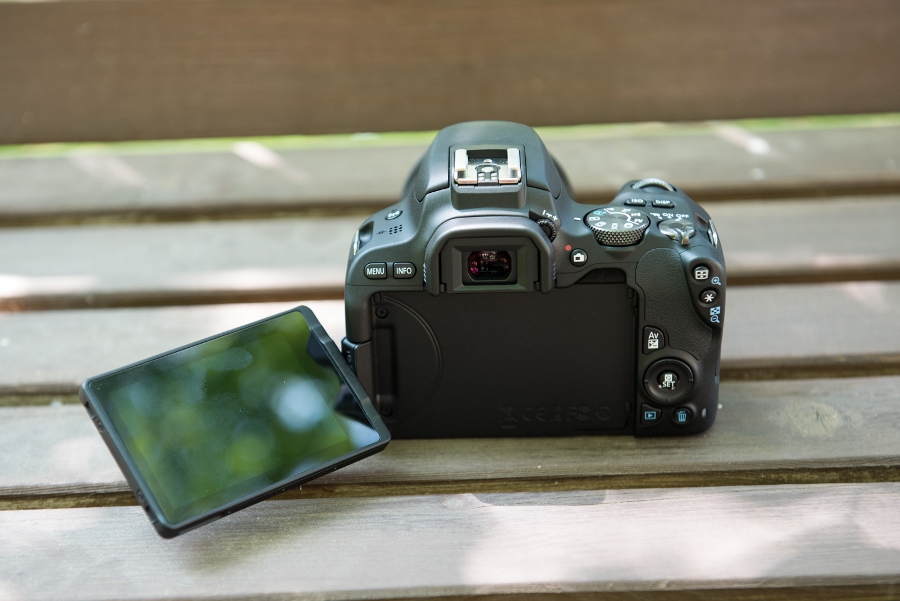 For those making the leap from a smart device, the 200D's operation may also feel much more intuitive thanks to that touchscreen functionality. Matched with these monitors, both cameras have an optical pentamirror viewfinder with 95% coverage of the frame, the 1300D's providing a magnification of 0.80x, and the 200D's a larger 0.87x.
Handling
Unlike some of Canon's more professional-aimed models, the 1300D and 200D are both diminutive by DSLR standards. Weighing in at 453g (including battery and memory card) and measuring just 122 x 93 x 70mm, the 200D is the smaller of the two, while the 1300D is pretty compact itself at 129 x 101 x 78mm and 485g.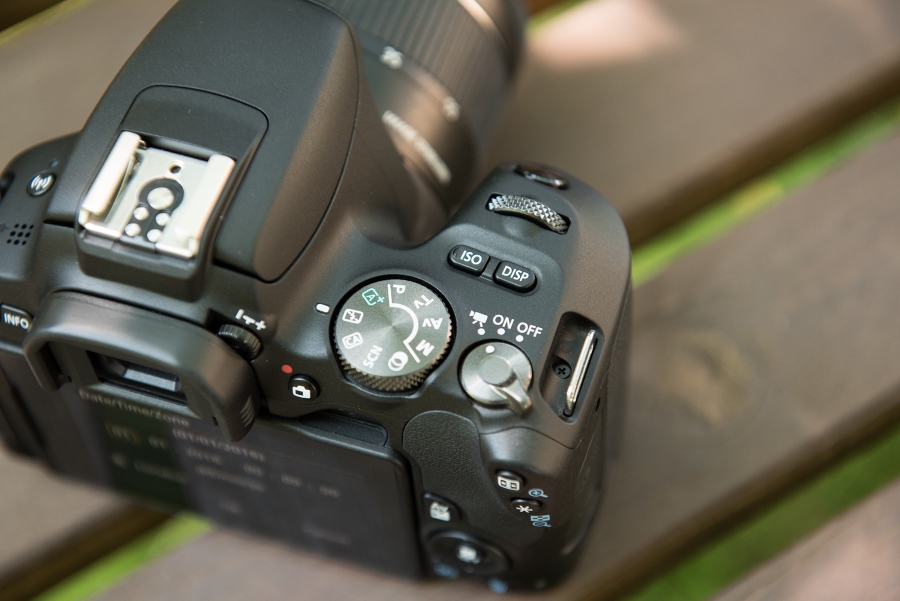 Despite this, both cameras have plenty of dedicated setting buttons and allow their users to take full manual control of shooting, as well as providing the standard range of semi-automatic and automatic options.
The excellent guide mode that was found on the 77D has been incorporated in the 200D to help new users develop their photographic skills. With a larger grip now incorporated onto the 200D, it'll feel much more balanced in the hand with longer lenses fitted than the 100D did. Battery life is 30% better on the 200D, which is rated at 650 shots per charge, while the 1300D provides only 500.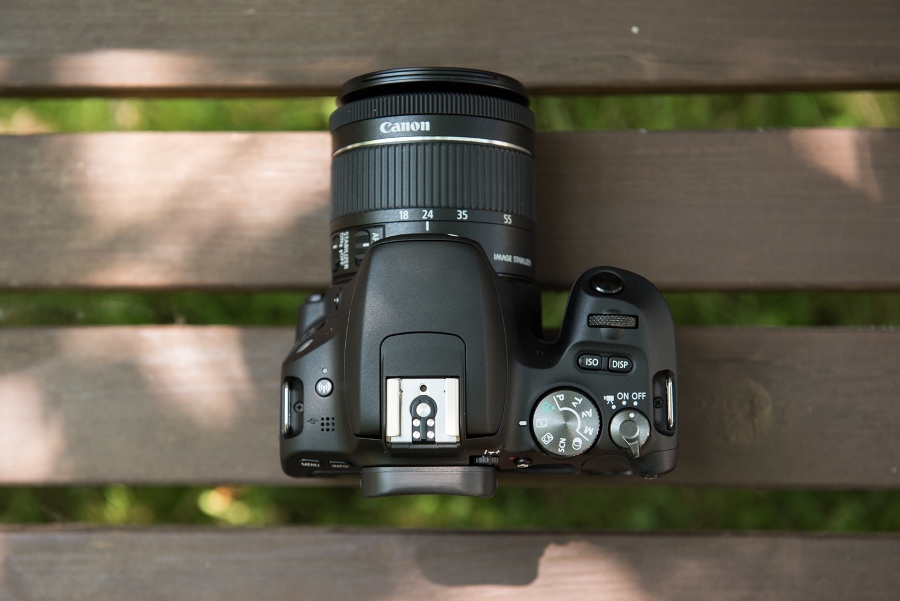 Verdict
The improvement to image quality captured by both these devices will be huge to anyone that's previously only shot on smartphones and smaller-sensor devices. However, the 200D will edge ahead, providing a slightly greater resolution and cleaner results.
This kind of relationship is true of most core features, with plenty of similarities between the devices in terms connectivity and autofocus, but with the 200D offering just that bit more across the board.
The biggest difference for many will likely be the benefit of a touch and tilt display of the 200D, which allows flexibility of operation that just isn't possible on the 1300D. That said, if you're simply looking for a camera to get your head around DSLR shooting for the cheapest price possible, then the 1300D is a great place to begin, offering the ability to make the most of Canon's excellent range of lenses and APS-C sensor sizes at a bargain price.
About the Author
Matt Higgs has worked for Practical Photography and Digital Photo magazines, and his live music images have been featured in numerous respected music publications including Rock Sound, Guitarist, Guitar Techniques and Akustik Gitarre. www.matthiggsphotography.co.uk.