I've purchased a drone… what next?

Congratulations on your purchase. To fly your drone legally and responsibly in the UK, the Civil Aviation Authority (CAA) require you to understand some rules and regulations about flying.
Step 1: Complete the CAA online foundation test

You are required to complete a free online foundation course with the CAA, which teaches you the basic rules of where it is safe to fly and what you are legally allowed to do with your drone. On completion, there is a short test, after which you will receive a Flyer ID, similar to a driving licence number. Nearly every drone pilot will require this before you go flying, however there is also a requirement to mark your drone – just like a number plate on a car it is a way of getting the drone back to you if it gets lost and encourages people to comply with the rules. This is called an Operator ID and costs £9 a year which is payable to the CAA.
If you are under 18 or have purchased this drone for a person under 18 then you will need to register as an operator and the person will need to undertake the Flyer ID. The operator is legally responsible for the drone so you need to make sure the under 18 year old flies safely.
Step 2: Decide if you need additional training

With some drones you will be required to undertake some extra training with a drone school – these are called RAEs and they offer extra training and exams depending on what you want to do with the drone. For example, if you are doing landscape photography or you are flying for fun then the flyer ID or A2 CofC [link to A2 CofC page] might be appropriate. If you are doing powerline inspections past 500m then you will need to have the GVC [link to GVC page]. Of course every scenario in between is different but our experts can advise on what course is best for you.
Step 3: Register for additional training (where applicable)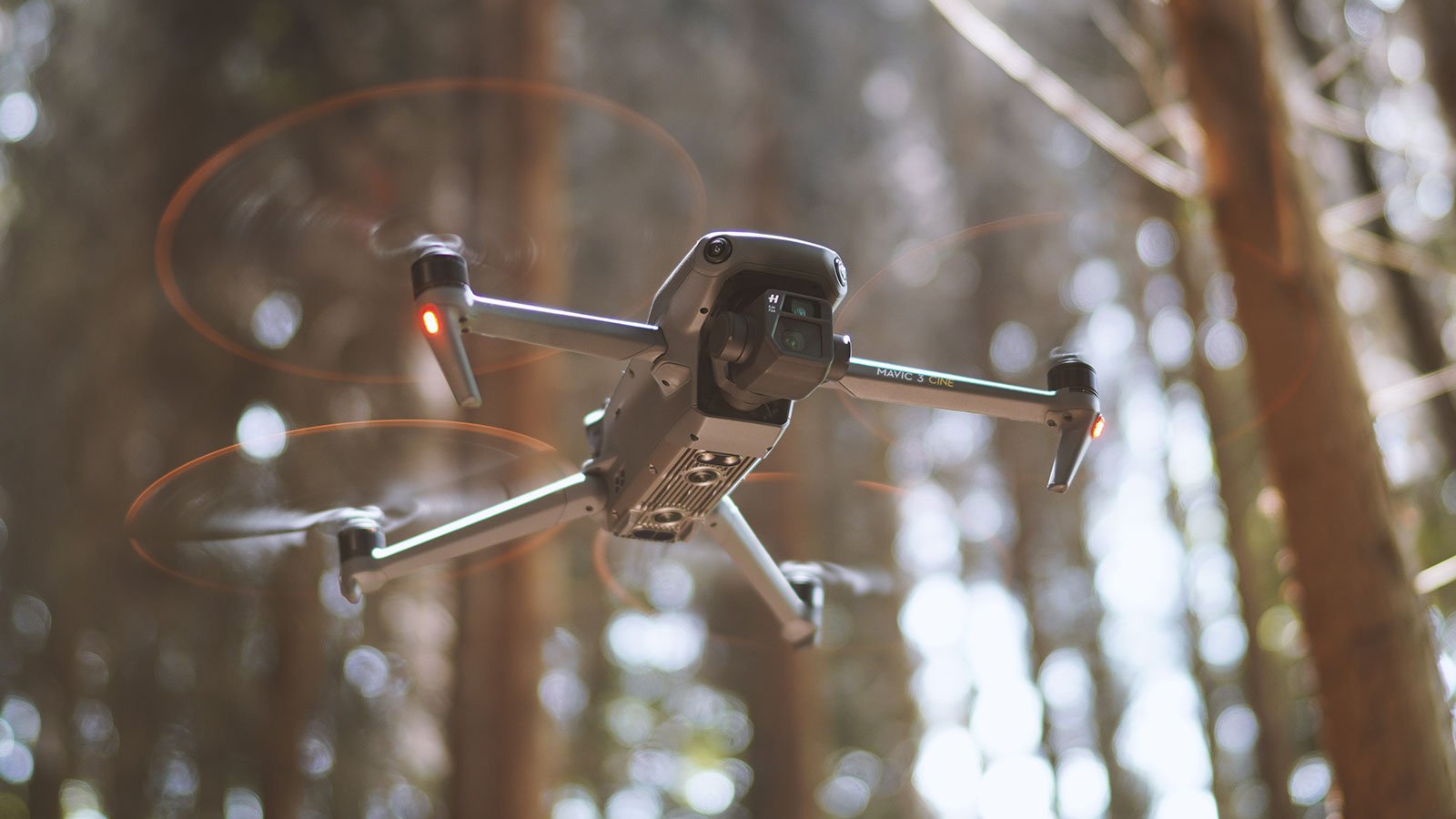 A2 Certificate of Competency
The next level up from the basic CAA test is the A2 Certificate of Competency (A2 CofC) in which you are required to do some online training and an exam. This is a one-day course and is the entry-level qualification that allows an operator to fly their drone in the Open A2 category. Find out more »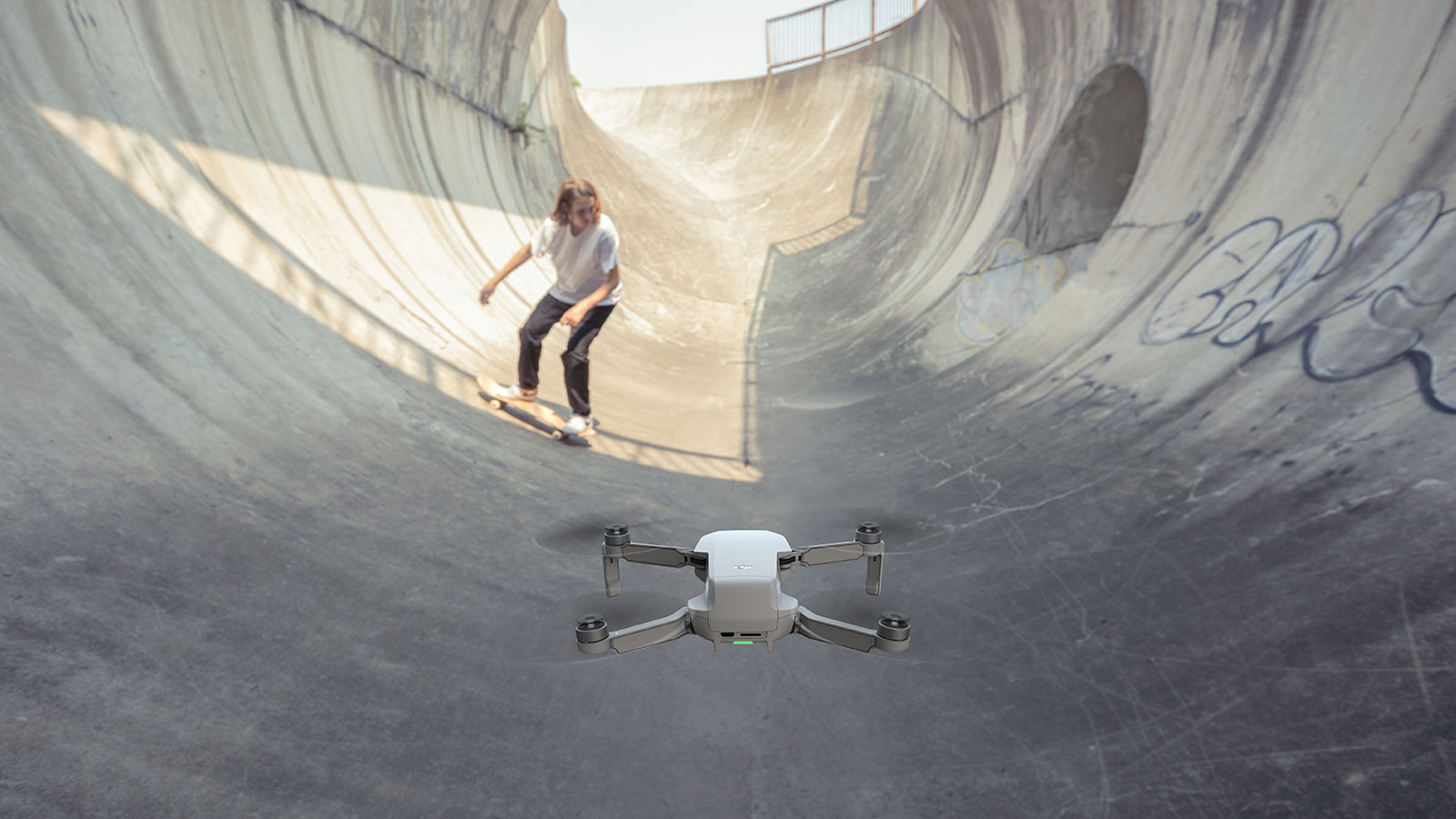 General Visual Line of Sight Certificate
If you are doing riskier operations, or operating as part of a big organisation, you will probably need to fly in the Specific category. You may be required to understand more subjects and conduct some flight training before sitting an exam and flight test. This course is known as the General Visual Line of Sight Certificate (GVC) and includes the A2 CofC. Where the A2 CofC is purely theoretical training and an examination at the end, the GVC comprises of more in depth theoretical elements, a theoretical examination and a practical skills assessment. It normally takes a week to conduct this course, but no prior knowledge is required and is the "zero to hero" course!
Find out more »
Step 4: Fly drone responsibly and legally!

By purchasing a new drone from Wex Photo Video you automatically qualify for a 15% discount on any training course. To find out more about the courses on offer visit Drone Training. To claim your discount please email your proof of purchase to [email protected] Find out more »
Frequently asked questions
How do I register for the CAA Drone and Model Aircraft Code?

To register visit the CAA website.

What are the basic rules of drone operation?

As stated on the CAA website:

You are responsible for flying your UAS in a safe manner
You must keep the UAS in your direct sight at all times while it is flying, so that you can ensure that it does not collide with anything, especially other aircraft
You must not endanger anyone, or anything with your UAS
You must not fly more than 400ft/120m above the surface
You must not fly within the Flight Restriction Zone of a protected aerodrome, or within any other airspace restriction without permission. More information on airspace restrictions
Your UAS must weigh less than 25Kg

What is A1, A2, and A3 categories of operating a <25kg drone?

The categories of operations are known as Open A1, A2 and A3. They are classified as:

A1 (fly over people)
A2 (fly close to people)
A3 (fly far away from people)

The basic CAA code will tell you everything you need to pass the test for a flyer ID, which allows you to fly in the Open A1 and A3 categories.

This handy table outlines what competencies are required for flying in the Open category.

What is the difference between the Open and Specific Categories?

The Specific category covers operations that present a greater risk than that of the Open category, or where one or more elements of the operation fall outside the boundaries of the Open category. You must pass the online test and hold a Flyer-ID, and must register as a UAS operator, and display your Operator ID on your UAS.

More information on Open category

More information on Specific category

How do I apply for an Operational Authorisation in the Specific Category?

Upon completion of the GVC, you will send off your operations manual and licencing details to the CAA. The CAA will then send out your Operational Authorisation, which gives you permission to operate your drone in the Specific Category.

Who provides the A2 CofC and GVC training?

The A2 CofC and GVC training is provided by Eagle Eye Innovations (EEI). EEI is recognised by the CAA and their courses are designed to expand your theoretical knowledge to ensure you operate safely and appropriately.

Where will I do the training?

EEI has venues in Lincoln and the South of England with options to conduct the A2 CofC online.