How to get your portraits to pop, with perfect creamy bokeh? Pick up one of these superb affordable bokeh lenses for Canon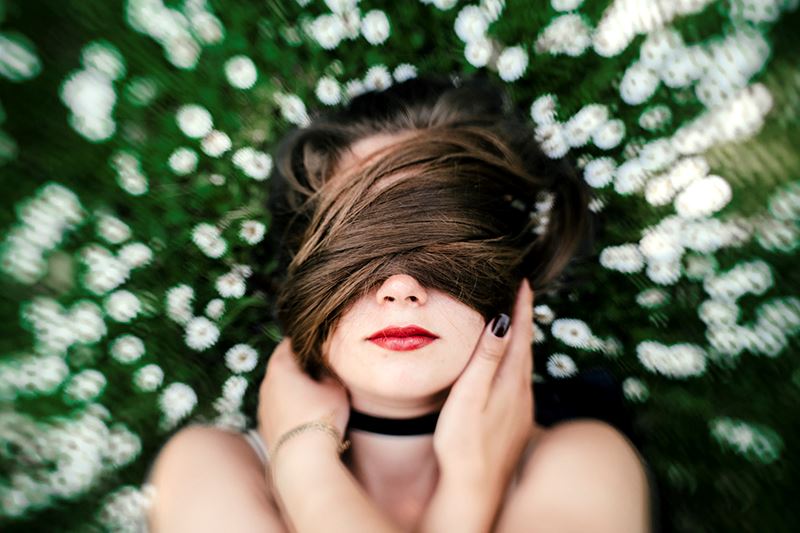 The key to creating perfect portraits is a lens that produces beautiful bokeh. "Bokeh" can be used to specifically refer to how a lens renders out-of-focus points of light, or more generally the quality of the out-of-focus areas of an image. Either way, being able to give your image good bokeh is useful for all sorts of photographic applications, not just portraiture.
In order to achieve beautiful bokeh, you need a lens with a large maximum aperture, as this allows for the creation of shallow depth of field. While this can be a very expensive commodity, with photographers paying thousands more for the privilege of an extra fraction of an F-stop, the good news is that a bokeh lens doesn't have to be expensive. There are loads of fantastic bokeh lenses available for affordable prices. It also helps for a bokeh lens to have an aperture with 7, 9 or even 11 blades, and there are also specialist lens designed with movement capabilities specifically for the creation of dynamic bokeh
We've compiled a list of our favourite cheap bokeh lenses for Canon DSLRs in this article. So let's dive straight in!
Doughty, popular and great in all sorts of situations, the Canon EF 50mm f1.8 STM Lens is a stalwart lens for all seasons, and thanks to its maximum aperture of f/1.8, it also produces great shallow depth of field with beautiful bokeh. For the price this is a hell of a lens, delivering superb quality in a lightweight body. Canon has improved the optical design over previous models, added Super Spectra coating and upgrade the aperture to a 7-bladed model – another great tool for good bokeh. This lens is, frankly, a must-own for any Canon shooter.
Canon EF 50mm f1.8 STM Lens
The Canon EF 50mm f1.8 STM lens is the successor to the incredibly popular 50mm f1.8 II. Extremely compact and lightweight (160g), the lens features an improved optical design and stepping motor (STM) technology. Its wide f/1.8 maximum aperture and standard 50mm focal length makes it ideal for a wide variety of photographic genres, including travel, portraiture, and everyday creative snapshots.
£129.00 View
Lensbaby has made a name for itself by producing artistic lenses that focus on making images with vivid, distinctive bokeh. The Sol 45 is one such lens, equipped with an 8.5º area of tilt that allows the user to direct the sweet spot of focus precisely where they want it, with the rest of the image rendering with beautifully stylised bokeh. The Sol 45 also has bokeh blades, which swing over the front of the lens to add further texture to the defocused areas. It's a fantastic lens for experimenting creatively, and makes for a superb addition to any Canon photographer's kit bag -- in fact, the image at the top of this post was captured with a Sol 45!
Lensbaby Sol 45 Lens for Canon EF
The Lensbaby Sol 45 45mm fixed f/3.5 is an easy to use lens that creates a tack-sharp circular area of focus surrounded by dramatic blur and smooth bokeh. Featuring an 8.5º area of tilt, users can select the area of focus by titlting the lens, whether you are shooting on a full frame or APS-C sensor camera. Twisting the lens engages a centre-locking system so users can the lock position for quick and easy focusing.
£199.00 View
Another stylish Lensbaby lens, the Composer Pro II with Edge 50 Optic uses a ball-and-socket design to allow the user maximum freedom with its movement. Send the sharp point of focus in all directions, creating a stylishly slender plane of focus that's ideal for portraits, landscapes, street shots, close-ups – the list goes on. The vivid blur is realised by the 9-bladed aperture, controllable by a dial on the front of the lens. The amount of scope you have to create dramatic, stylish images is incredible, and it makes the Composer Pro II a lens that's just plain and simple fun to use.
Lensbaby Composer Pro II with Edge 50 Optic for Canon EF
The Composer Pro II with Edge 50 Optic is a high-quality, 50mm f/3.2 upgraded metal-bodied tilt lens that lets you control depth of field in-camera for an authentic, immersive shooting experience. The lens attaches to your camera body and allows photographers to create images with a sharp slice of focus bordered by silky, smooth blur. The lens body swivels and tilts on a smooth metal ball and socket design, providing a fast and intuitive way to switch between traditional straight lens photos and tilt photography. Using selective focus, shooters can lead the viewers' eyes on a unique journey through landscapes, close-ups, miniature effects, street photography and food photos.
£399.00 View
Be aware that this Samyang lens is manual focus only, however if this doesn't bother you (or indeed you prefer focusing this way) then it's a tremendous bargain. The mid-telephoto 85mm length is ideal for portraits, and the generous aperture of f/1.4 means it's possible to create really vivid, outstanding bokeh. Light transmission is terrific and the lens has a minimum focus distance of 1m, making it hugely versatile. All in all a terrific lens for its price and a tremendous asset for portraiture.
Another manual-focus lens from Samyang, this lens retains the f/1.4 maximum aperture but widens the perspective out to 50mm – useful for more general-purpose shooting. The lens elements have been treated with multi-layered UMC anti-reflective coatings, and the construction also includes an aspherical and hybrid aspherical element for controlling of aberrations and distortions. Whatever your subject, this vivid bokeh lens will deliver striking and memorable results.
Another Canon nifty-fifty, this handy all-purpose prime benefits from a sophisticated autofocus system as well as the fast maximum aperture that's so vital for creating perfect bokeh. It produces high-contrast images with vivid detail in all the right places, even when shooting wide open, so you get the optimal balance between sharpness and style. Affix this to the front of your Canon camera and you'll be prepared for all sorts of different shooting situations.
Canon EF 50mm f1.4 USM Lens
The Canon EF 50mm f/1.4 USM lens is a must-have lens in your arsenal. The 'nifty-fifty' has always been a versatile and useful lens to have and this one is no exception. It provides a pin sharp image and has a bright f1.4 aperture, perfect shallow depth of field and for low light conditions. All of this in a compact and rugged shell - This lens is a workhorse and will stand the test of time. It is suitable for both full-frame and APS-C DSLR camera bodies.
£409.00 View
Finally, we have this fabulous lens for portraiture and macro shooting, the Lensbaby Velvet 56mm f1.6. It's velvety by name and nature, delivering images with a soft and velvety look to their bokeh – perfect for portraits. The Velvet 56mm is also an ideal choice for macro work thanks to its 1:2 reproduction ratio, while the all-metal construction and anodised body gives it a real premium feel. Without a doubt, this is a superb bokeh lens for any Canon shooter, available for a fantastic price.
About the Author
Jon Stapley is a professional journalist with a wealth of experience in a number of photography titles including Amateur Photographer, Digital Camera World and What Digital Camera. See more of his writing on Jon's author page.
Related articles