The bigger the better, and big is best! We run through our favourite recent lenses for large-sensor medium format cameras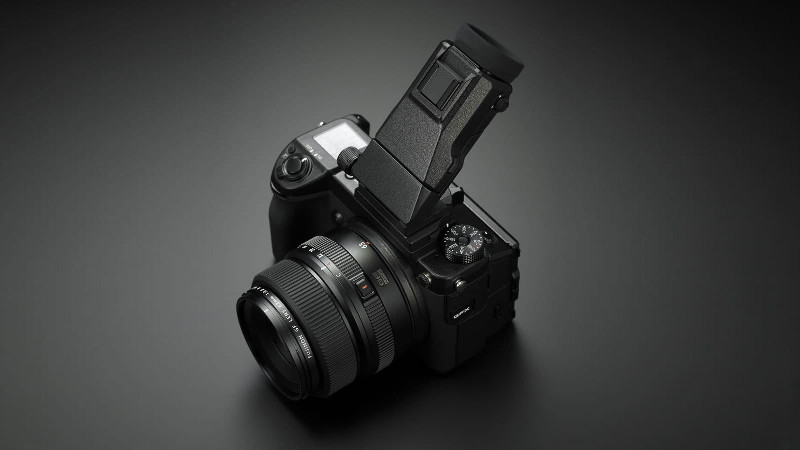 When you're using a medium-format camera, resolution is king. You've got a large sensor with a large megapixel count, and you want to make the most of it, so you need a lens with ample resolving power. You want sharpness that's edge to edge and corner to corner, you want images that are free from distortions and aberrations, you want brightness right to the edges of the frame.
So, no small challenge then! Fortunately, manufacturers are up to the task. In the past couple of years we've seen plenty of excellent lenses arrived for medium-format systems. Built for outdoor weather, with sophisticated internal optical constructions that ensure images are pin-sharp and perfect, these lenses help you get the right result every time, whether you're shooting telephoto or wide-angle.
One thing to remember when looking at medium-format lenses – as a medium-format sensor is larger than full-frame, the equivalent focal length will actually be lower than stated.
That's enough chat from us – let's get to the lenses!
This powerful telephoto zoom is designed for Fujifilm's digital medium-format GFX system, providing a focal range equivalent to 79-158mm in 35mm full-frame terms. Like the GFX cameras, it's built to be tough and durable, with a weather-resistant construction that'll see it more than standing up to the rigours of a day's landscape shooting. It's weather-sealed in 10 areas, and is also capable of operating in temperatures as cold as -10°C.
Impressively lightweight for its size, this lens delivers amazing high-resolution performance and rich bokeh. Its autofocus is driven by a linear motor and is silent and fast, able to acquire subjects quickly and efficiently, and its powerful 5-stop image stabilisation system expands its utility handheld. Constructed internally of 20 elements in 13 groups, including two super ED elements and one aspherical to suppress field curvature and chromatic aberrations, it's guaranteed to deliver superb images with impeccable sharpness. Make the most of your GFX camera's peerless resolution and deliver results at range with this exceptional telephoto zoom.
Fujifilm GF 100-200mm f5.6 R LM OIS WR Lens
With a short telephoto focal length and the widest aperture of any Hasselblad lens, the Hasselblad 80mm f1.9 XCD Lens is especially suited for portrait photography. Its focal length is equivalent to 63mm in full-frame terms, and it's exceptional for isolating a subject in a shallow depth of field, producing images with smooth defocused areas and beautiful bokeh. Delivering edge-to-edge sharpness in a compact body, this is a lens that's as useful in the studio as it is out on location.
Weighing 1045g and measuring a tidy 112mm, the Hasselblad 80mm f1.9 XCD Lens is easy to transport to wherever you need it. Its filter diameter is 77mm. Whether you're setting up product shots in the studio, or venturing out to capture unforgettable images of the natural world, this capable prime lens will prove a perfect companion for your Hasselblad medium-format camera.
Hasselblad 80mm f1.9 XCD Lens
Comparable in equivalent focal length to a 105mm full-frame lens, the Hasselblad 135mm f2.8 XCD Lens is perfect for all sorts of applications from portraits to landscapes. Its close-focusing distance of 1m means you can also get up close and personal with your subjects, providing you with a broad range of options for your shoots, and its combination of edge-to-edge sharpness and compact form factor is designed to compliment the high-resolution Hasselblad X1D.
Durable and lightweight, the Hasselblad 135mm f2.8 XCD Lens weighs 935g and measures 149mm, with a filter thread diameter of 77mm. The maximum aperture of f/2.8 means it's great in low light as well as daytime, further expanding your shooting options. Sharp from corner to corner, and equipped with a speedy autofocus system, this lens lets you take your medium-format creativity that much further.
Hasselblad 135mm f2.8 XCD Lens with X Converter 1.7
When a 65mm lens such as this one is paired with a medium-format sensor, it delivers a full-frame equivalent focal length of around 50mm – a similar field of view to that of the human eye. This makes the Hasselblad 65mm f2.8 XCD Lens an excellent lens for street, travel and documentary photography – the kinds of genres where you want a naturalistic field of view.
With this in mind, Hasselblad has given this lens a generous degree of versatility, with a 0.5m minimum focusing distance and a maximum aperture of f/2.8, so you're covered for working in close-up, low light or a multitude of other shooting situations. Weighing just 727g and delivering corner-to-corner sharpness, the Hasselblad 65mm f2.8 XCD Lens makes for a fantastic companion to the X1D. Its filter thread is 67mm and it measures just 93mm in length, making it portable and easy to transport.
Hasselblad 65mm f2.8 XCD Lens
This ultra-wide prime delivers a full-frame equivalent focal length of 17mm, making it an exceptional choice for landscape and architecture photography. These aren't its only applications however – the close focusing distance of 32cm also means it's excellent for close-up work, allowing you to experiment with creating massively exaggerated perspectives and showing your subjects in a unique and creative way.
Like other XCD lenses, this optic has an integral central shutter, meaning it can work with a wide range of shutter speeds and provide full flash synchronisation up to 1/2000th of a second. It provides fast and accurate autofocus, perfect for those tricky subjects, and boasts a sophisticated optical construction that ensures images are pin-sharp and aberration-free from corner to corner and edge to edge. Delivering deliciously sharp and high-contrast results, the Hasselblad 21mm f4 XCD Lens is a medium-format winner.
Hasselblad 21mm f4 XCD Lens
Fujifilm has provided the perfect telephoto prime partner for one of its GFX cameras in the form of the GF 250mm f4 R LM OIS WR Fujinon Lens, an ultra-high-quality lens that provides an equivalent focal length of 198mm. Its optical construction includes ED and Super ED elements, ensuring that shots are as sharp as possible and it offers loads of useful on-board functions, including a focus limiter and four focus control buttons.
The magnesium-alloy build of the Fujifilm GF 250mm f4 R LM OIS WR Fujinon Lens allows it to work in environments as cold as -10°C, and it also boasts a fluorine coating to repel water and dirt from the front element. The linear motor provides autofocus that works without excessive noise, and photographers can also make use of the impressive minimum focusing distance of 1.4m to get closer to their subjects, allowing for unrivalled creativity, versatility and expression. This is a winning lens that reflects the top-notch quality of the GFX cameras, and any medium-format photographer using this system will find it makes a superb addition to their kit bag. Push your images further – literally and figuratively. This high-quality telephoto lens is the way to do it.
Fujifilm GF 250mm f4 R LM OIS WR Lens
What are your favourite medium-format lenses? Let us know, and keep checking back for all the latest releases!
For more great content, visit our YouTube channel, Facebook, Twitter and of course, the Wex Blog.
About the Author
Jon Stapley is a professional journalist with a wealth of experience on a number of photography titles including Amateur Photographer, Digital Camera World and What Digital Camera. See more of his writing at jonstapley.tumblr.com
Related articles