When it comes to choosing the right camera bag for your requirements it can feel like there's a bewildering array of options available, especially to those who are making the purchase for the first time.
If you have been using your existing bag for some years, you'll most likely be surprised at just how far developments in bag technology and materials have come over the years. Gone are the days when a small number of manufacturers offered a limited range in a particular style. Now you really are spoilt for choice, with an almost endless list of variable options to consider.
But before you rush headlong into a decision, there are a few considerations which are worth taking a bit of time over first. After all, having spent your hard-earned money on shiny new camera gear, you'll want to know that what you put it in is going to do a great job of protecting it.
In this guide, I'm going to give you a basic overview of what's out there. Of course, not all styles of bag will suit every photographer (or their budget) but there will be something that is right for you. With a little thought and pre-purchase research, you can be sure that you'll be spending your money wisely when the time comes to invest in your new bag.
Types of bag
Let's start with the four main questions you need to ask yourself when making a choice:
1. Will the bag easily accommodate all of my camera gear, with room for additional items?
2. Is it a practical, easily accessible design?
3. Is it going to be comfortable to carry and transport?
4. Are there any key features which I think are missing, specific to my intended use?
When comparing models, for example, you might want to think about whether a traditional shoulder bag will do the job, or whether a pouches/waist belt arrangement would be more suitable. For some photographers, a backpack or roller case will offer the best solution if carrying kit over longer distances or for longer periods of time. With these questions in mind, it's time to talk specifics - and for this, we need to split the range of bags into a series of categories:
Pouches & Cases
For those who only want protection for a small compact camera (for example, when taking it on days out with the family), a small pouch will probably be perfect. Discreet, lightweight and available in a wide range of sizes and colours, many feature a single main zipped compartment and one or two small pockets for storing spare memory cards, batteries etc. They also typically feature a belt loop for extra convenience, along with a small detachable wrist strap.
For slightly larger items such as bridge cameras and small DSLRs with kit lens attached, you start to get additional features, many of which are designed to offer increased security and functionality. Expect to find lightweight shoulder straps, internal dividers, expandable pockets and even pull-out rain covers.
When it comes to the need for accessory pouches, there is again a large range covering everything from multiple memory card storage to drawcord lens pouches and neoprene protective wraps.
Simple yet effective, the humble pouch or small case is an ideal way to keep moisture and dust off your valued electronics.
Click here to browse our full range of pouches and cases
Waist Belts
Waist belts are a great option for any photographer seeking a more 'hands-free' way of carrying their kit. Simplicity is the key and so you'll find that there are essentially two main options available to you - fixed-capacity storage and modular arrangements.
Taking the first option, this is exactly what it sounds like. To oversimplify, think of a bumbag design but with great protection for your gear and you won't be far wrong. Key features include padded internal dividers, a zipped lid and even mesh pockets on the outside. With a main buckle fastening at the front attached to a comfortable waist belt, some models also offer the option to be worn as a sling over the shoulder.
The beauty of modular waist belts is that they work on the 'system' principle - i.e. you add whichever pouches you want, essentially creating a setup which is perfectly tailored to your needs. Expect to find additional padding around the belt itself, accessory loops and attachment points, quick removal of pouches via easy-to-use buckles and optional shoulder straps.
Perhaps the biggest selling point of waist belts as a whole is the fact that all of the weight of your gear is transferred to your hips. This means less fatigue on your shoulders over the course of a long day out in the field, not to mention quick access to your kit while on the fly.
Click here to browse our full range of waist belts
Shoulder Bags
The shoulder bag is perhaps the most popular option for many photographers. Tried and tested over the years, its design offers a combination of practicality along with robustness. Usually, there is also great scope for customising the internal compartments thanks to Velcro-attached, non-abrasive dividers, which are generally light and quick to reposition.
Things to look out for in particular include a strong, comfortable strap, durable zips with decent rain flaps and a practical grab handle on the top. Also, take a look underneath to make sure you get some form of 'feet' studs which will will do a good job of raising the bag off the ground just enough to keep moisture at bay.
Because this is one of the most popular categories of bag, you'll find that it is also one of the most variable in terms of design. While a lot of features are shared (multiple pockets for accessories, pull-out waterproof covers etc), the physical appearance varies greatly - so there is bound to be a bag to suit your preference, whether it be a classic travel-reporter style or state-of-the-art ballistic nylon.
Click here to browse our full range of shoulder bags
Backpacks
The use of photography backpacks has grown tremendously over the past few years, and it's not difficult to see why. They have the distinct advantage of offering fantastic functionality along with increased capacity - perfect for anyone heading out and about for a photo trip, whether it's just for the day, a weekend or longer.
As you might imagine, there's a wide range of sizes available to satisfy all needs. Whether you want to carry a small camera (for example, a Compact System Camera) along with a packed lunch, waterproof clothing and accessories, or a full-on professional DSLR outfit and tripod, you'll find many shared features which will make your kit carrying experience as comfortable as it can be.
Some backpacks have even bridged the gap into rolling cases, too, with discreet built-in wheels ready to go whenever the need arises - perfect for anyone who finds themselves heading across airport or railway concourses en route to their photography adventures.
Key features to look out for include a comfortable harness system with sturdy waist belt and chest strap, external accessory attachment points and a pull-out rain cover (some of which are detachable). Also consider how quickly you will be able to access your kit, given your intended use; there's nothing worse than picking a great bag, only to find that there are too many pockets to confuse you when you're in a hurry to grab your gear!
Click here to browse our full range of backpacks
Rolling Bags
Ok, so now we're into slightly different territory. Rolling bags are definitely not going to be for everybody, but they do have one clear advantage - they completely remove the necessity to carry heavy kit on your shoulders. Again, this can make a huge difference over the course of a long day, not to mention if you have pre-existing back complaints.
As discussed above, there are models available which offer 'occasional backpack' functionality, and as you might imagine, these sport a tough nylon construction, complete with tuck-away straps. Some rolling bags actually look like traditional shoulder bags, so if this is your design of preference they're well worth considering.
Because rolling bags are designed for the photographer on the go, it's typical for their telescopic handles to store away down the back when not in use; this means easy transport in tight spaces such as car boots and train compartments.
Click here to browse our full range of rolling bags
Hard Cases
In much the same way as rolling bags are perfect for travelling photographers, hard cases are always going to appeal to those with a certain list of requirements. Their advantage is in their durability; designed to be thrown around, knocked, scuffed and generally badly abused, it's no surprise that they are often the first choice of location photographers and TV crews who regularly travel around the world, experiencing some of the worst conditions nature has to offer.
Hard cases come in a range of shapes and sizes, including rolling varieties. They typically feature what's known as an 'O-ring' on the inside of the lid, which creates a seal against water, snow, dust and dirt to ensure your kit arrives at its destination in perfect condition.
You get a range of choices when it comes to the interiors, too. While some photographers like to go for the closed-cell foam option, which can easily be shaped to perfectly cocoon their gear, others prefer the flexibility of a traditional padded divider arrangement. The biggest advantage with the latter is that as your arsenal of kit grows, you can simply move those dividers; with the foam, you're stuck with the shapes once you've created them.
Again, as with rolling bags, rolling hard cases feature a collapsible pulling handle. Depending on the size, you'll also find multiple grab handles fixed at strategic points on their exteriors.
Click here to browse our full range of hard cases
Laptop Bags
It is a great reflection on the way the photography world has progressed that all of the major bag manufacturers are now offering laptop protection in their ranges. This makes perfect sense, of course, as so many of us now like to take our laptops and tablets with us either to show examples of our imagery or shoot tethered to our cameras.
Very often, laptop protection is built into many of the bags in the categories above, but what if you want a dedicated bag? Well, as you might imagine, there are the basic sleeve designs, which will house your computer alone, but there are also options ranging right up to dedicated backpacks. Typical features here include padded straps, multiple pockets for accessories such as memory card readers and power cables, and grab handles in positions where you would expect them.
As with tripods (see below), it is well worth giving some thought to your IT protection when you're looking to house all your photography gear.
Click here to browse our full range of laptop bags
Tripod Bags
Picking a bag for your tripod may not be the most obvious thought when it comes to building a camera system, but there are a number of reasons why it's a worthwhile purchase - especially with prices starting at around the £10 mark.
Of course, you get the advantage of easy transportation for your tripod; most bags come with grab handles and/or a shoulder strap, and perhaps a small pocket on the outside. But more importantly, by using a bag you can ensure that your tripod stays in great shape - at least until it's taken out for use on location.
Mud, salt water, grit, dust... these and more elements all take their toll on the finer details of tripods such as locking nuts and bolts, spiked feet and geared heads. With rust and corrosion being the top culprits, many would consider such a small investment something of a no-brainer.
The more basic tripod bags out there typically feature a single zip running full- or 3/4-length, but these typically do not offer any padding. The other main design to consider is one with a top zip which runs around the circumference of the bag. Some people say this offers quicker access, but it really is personal preference.
As you go up the price range you'll find that padding comes as standard. Understandably, this can make a great difference to the tripod over the course of its life, protecting it from all manner of unfortunate scrapes with abrasive surfaces. It goes without saying that padding also improves the comfort for the user.
At the more technical end of the scale, some tripod bags are equipped with all manner of features including backpack-style harnesses, accessory pockets, multiple grab handles and even wheels for easy transportation.
Click here to browse our full range of tripod bags
Rain Covers
While many of today's cameras benefit from improved moisture protection (thanks to effective seals around certain key areas on DSLR bodies and lenses, for example), when the weather really takes a turn for the worst, it isn't worth taking the risk of dodging showers and hoping for the best while out and about.
That said, just because the weather is less than favourable, this doesn't mean you should call off your photo trip; in fact, there are some great picture opportunities to be had precisely because of the poor conditions.
If you've ever tried the plastic-bag-over-camera rain cover trick, you'll know that it invariably has limited success, with water managing to find its way through even the smallest gap. Rather than compromising your valuable gear, why not take a look at a purpose-built cover?
No matter whether you're using a small DSLR with a standard kit lens or a professional wildlife/sports setup with a 600mm long lens, there's a cover to suit your needs.
Designs vary, of course, but there are a few features which are shared by most offerings. Typically, the cover will be of a nylon pull-over or zip-up construction, often featuring a drawcord which allows secure fastening around the front of the lens. On some models, you'll also find a Velcro fastening here too, which does a great job of ensuring maximum protection from running water.
At the camera end, you have a choice of a drawcord fastening (which allows the camera back to be exposed if you so wish) or a completely tight seal, thanks to a compatible eye-piece which essentially allows the user unobscured use of the viewfinder. An alternative option here is also a simple clear cover arrangement which, although it falls over the front of your camera's eyepiece, does offer a good level of protection.
As for controlling the lens/camera controls, some covers offer more flexibility than others. For example, as well as the main 'body' of the cover, some models feature sleeves for you to put your hand/forearms through; both elastic and drawcords are typically used for creating the weather-proof seal.
With some designs offering a modular approach (you can attach different lens covers to the body cover, for example), there is also an option for those who might want to venture out with a flashgun attached to your camera. Again, this component tends to be of a one-piece, see-through construction, so there is no loss of light output when the flash does fire.
Click here to browse our full range of rain covers
Bag Accessories
As you can probably tell by now, once you have chosen your bag, very often the personalisation process doesn't simply stop with arranging your kit into the various pockets and compartments of the base unit. Rather, there's a whole host of accessories available which will allow you to customise everything from the type of straps you use to additional pockets which seamlessly fix onto designated attachment points.
If you choose a shoulder bag, for example, some manufacturers offer systems whereby you can remove the whole of the interior in one go - dividers and all - and switch it for another. This is especially handy if you shoot with two systems.
If you decide to take the hard case with foam-padding route, for example, there are replacement foam sets available. As I highlighted above, you really need to be sure of what's going in that box before you start pulling out the padding; that said, sometimes it's just not possible to future-proof your decision.
Those either heading abroad or into crowded areas might like to consider security products such as buckle locks; these are great little devices for deterring would-be opportunists. Equally worth considering if you're using a photo rucksack (though not as secure) are replacement rain covers; these come in a range of colours from black through to camouflage and fluorescent yellow!
Click here to browse our full range of bag accessories
Which is the best bag for you?
This is something of a 'how long is a piece of string' question, as everyone has their own requirements and preferences. As a starting point, though, here would be my suggestions:
Best bag for a compact camera
A small pouch which is lightweight and unobtrusive should adequately protect your camera while not in use.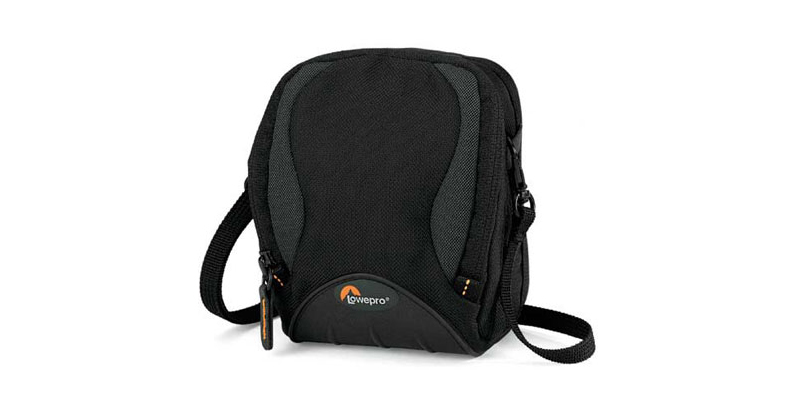 Best bag for a small DSLR kit
If you're a fan of the great outdoors, a small backpack will offer the perfect combination of comfort and capacity. For more urban activities, a shoulder bag will offer plenty of room for your kit.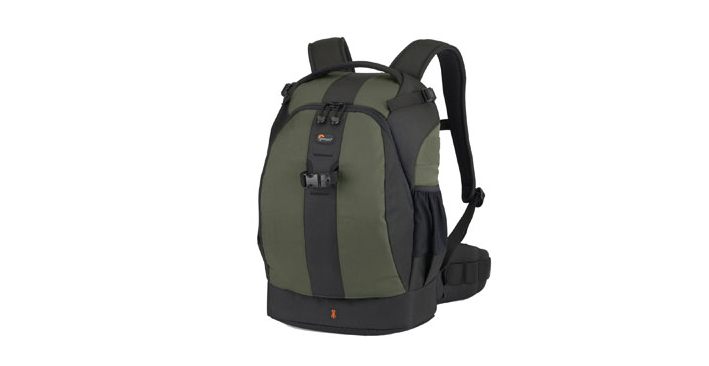 Best bag for street photography
A shoulder bag will give you quick access while interacting with your subjects and grabbing those candid portraits.
Best bag for a travelling pro with lots of kit
A hard case is ideal for protecting kit that's being constantly moved around a multitude of locations.
Best bag for sports photography
A modular waist belt setup will offer quick access while shooting sports or other action photography. Everything will be at hand so you don't miss those all-important photo opportunities.
Best bag for travel photography
Rolling bags are ideal for photographers who do a lot of travelling, offering great protection while removing unwanted fatigue.
Best bag for wildlife photography
A large backpack will give you plenty of room for all items of kit needed for a day in the field, including your packed lunch and waterproof clothing.
Best bag for event photography
If you're moving around a large show or event, consider the waist belt option - your shoulders will thank you for it. If you're in a more contained environment, a shoulder bag offers a good compromise between compact size and quick access.
Click here to browse our full range of bags and bag accessories
About the Author
Giles Babbidge is a commercial and editorial photographer based in Hampshire. He travels all around the UK and works with a wide range of clients - you can find out more about his day-to-day activities over at his website.