What's the best digital camera available right now? Whether you're a total beginner or seasoned professional, we'll find the camera for you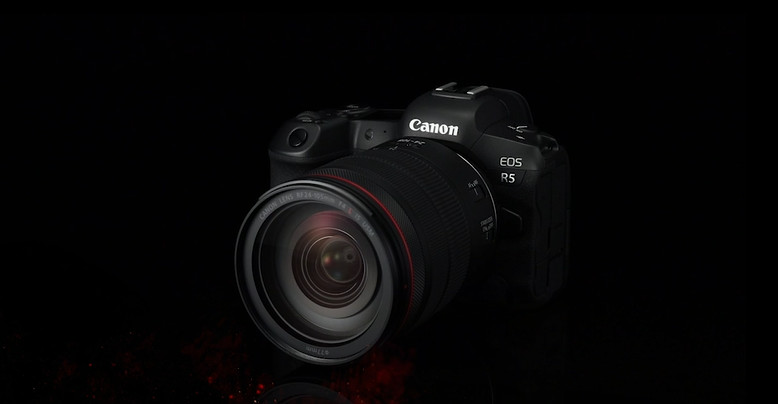 Picking the best digital camera of 2020 is no easy task. There have been loads of terrific releases this year, with manufacturers bringing out everything from entry-level cameras pitched at beginners to serious professional models for use at the Olympics.
On that note, if we're being honest here, there isn't really a "best" camera of this year – different models suit different users, and any of the cameras we've included on this list will be the best for someone! It's all about finding what's right for you, which is why we've split our guide up into sections:
Best for beginners – these are entry-level cameras, designed to ease novice users into the ins and outs of picture-taking. Designed to be light and intuitive, not to mention easy on the wallet. For more detail on this, check out our blog on the best cameras for beginners.
Best for enthusiasts and hobbyists – these cameras are designed for those who've got to grips with photography and are looking to step things up.
Best for semi-pro users – these are a good stopgap for those who are serious photographers, and either already take pictures in a professional capacity or are looking to start.
Best for professionals – the best of the best.
Use the quick-navigation menu below to quickly skip down to the section relevant to you.
Quick navigation:
We've also included a comparison table below to give you an idea of the main differences between all the cameras at a glance…
| | | | | | |
| --- | --- | --- | --- | --- | --- |
| Camera | Type | Lens / lens mount | Best for | Sensor | Video |
| Fujifilm X-T200 | Mirrorless | Fujifilm X | Beginners | APS-C, 24.2MP | 4K |
| Nikon Coolpix P950 | Compact | 24-2000mm (equivalent) f/2.8-4.5 | Beginners | 1/2.3in, 16MP | 4K |
| Fujifilm X100V | Compact | 35mm (equivalent) f/2 | Enthusiasts | APS-C, 26.1MP | 4K |
| Nikon Z5 | Mirrorless | Nikon Z | Enthusiasts | Full-frame, 24.3MP | 4K |
| Panasonic Lumix G100 | Mirrorless | Micro Four Thirds | Vloggers | Micro Four Thirds, 20.3MP | 4K |
| Canon EOS R6 | Mirrorless | Canon RF | Enthusiasts | Full-frame, 21MP | 4K |
| Olympus OM-D E-M1 Mark III | Mirrorless | Micro Four Thirds | Prosumers | Micro Four Thirds, 20.4MP | 4K |
| Fujifilm X-T4 | Mirrorless | Fujifilm X | Prosumers | APS-C, 26.1MP | 4K |
| Nikon D780 | DSLR | Nikon F | Prosumers | Full-frame, 24.5MP | 4K |
| Canon EOS R5 | Mirrorless | Canon RF | Professionals | Full-frame, 45MP | 8K |
| Nikon D6 | DSLR | Nikon F | Professionals | Full-frame, 20.8MP | 4K |
| Canon EOS-1D X Mark III | DSLR | Canon EF | Professionals | Full-frame, 20.1MP | 4K |
Want to see more great cameras? Check out our guides to the best cameras of 2019 and the best cameras of 2018 to see some hits from the past few years.
And without further ado, let's get to the cameras!
Best for beginners
1. Fujifilm X-T200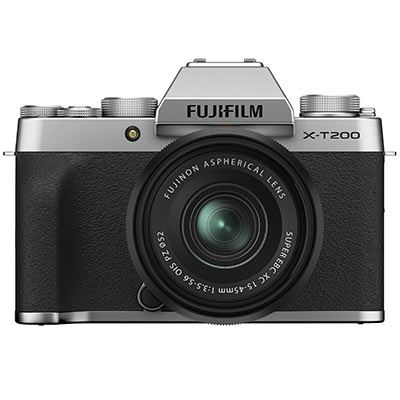 Good: Access to fantastic X-system lenses
Good: Tactile, intuitive controls
Bad: No X-Trans sensor
Why this camera? If you're a novice photographer, perhaps someone who has been taking a lot of pictures on a smartphone, then the Fujifilm X system is a great starting point, and this new 2020 release comes with all the latest photography features. The X-T200 is equipped with a brand new electronic viewfinder, as well as the latest autofocus system and the ability to shoot impressive 4K UHD video. You'll find the step up from a smartphone to be a dramatic one, and thanks to Fujifilm's impressive Film Simulation modes, you can also give your images a stylish retro look. The bundled XC 15-45mm is also an ideal choice for getting started, giving you a broadly useful all-purpose focal range to tackle all sorts of different subjects.
Any downsides? This is on the entry-level end of Fujifilm's X-system, so it doesn't have the super-advanced X-Trans sensor we tend to see on their flagship models.


2. Nikon Coolpix P950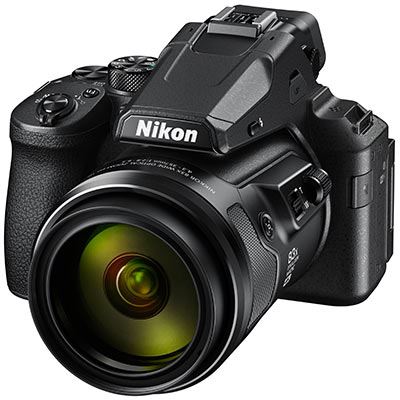 Good: Enormous zoom range
Good: DSLR-style handling
Bad: Some softness at tele end of lens
Why this camera? Bridge cameras blend the fixed-lens convenience of a compact with the rugged handling of a DSLR, and we can see the benefits of this approach in the impressive Nikon P950. This durably built compact provides a lens that has a staggering 83x optical zoom – it's no exaggeration at all to say that it allows you to see tiny details on the surface of the moon! If you're a starting-out photographer who plans to shoot a bit of everything, this is a fantastic choice, and with 4K video on board your ambitions don't have to be confined to just stills!
Any downsides? With such a powerful zoom, be aware that the lens is a little softer at its furthest end than it is at the wider end, and also keep in mind that handling a lens extended to 2000mm (or digitally to 4000mm with Dynamic Fine Zoom) is something that takes some getting used to!
Best for enthusiasts and hobbyists
3. Fujifilm X100V
Good: Exceptional images straight out of camera
Good: Makes photography fun again
Bad: Fixed focal length can be limiting
Why this camera? You really are spoiled for choice with this one! A camera designed to be carried everywhere with you, the slim, compact Fujifilm X100V is a street photographer's dream, combining a 26.1 MP X-Trans CMOS 4 Image Sensor with a fixed 23mm f/2 lens of top-notch quality. Its tactile, dial-led controls are a pleasure to use, and the Advanced Hybrid Viewfinder that blends features of optical and electronic viewfinders is one of the best in its class. Extra features like a built-in ND filter, a native ISO range up to 12,800 (expandable to 51,200) and impressive 4K video footage only serve to sweeten the pot.
Any downsides? The fixed lens won't be to everyone's taste of course – if you think you're going to want the flexibility of a zoom or the reach of a telephoto, best look elsewhere.
4. Nikon Z5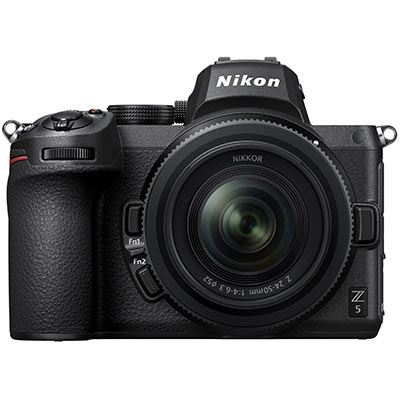 Good: Affordable way into full frame
Good: Powerful image stabilisation system
Bad: Not a lot!
Why this camera? Hot off the presses, this new camera for Nikon's impressive mirrorless Z system is billed as a gateway into full-frame for photographers who've been using cropped-sensor systems and are ready to take the next step. The firm has done a good job of kitting out the camera for enthusiast photographers, so not only do you get that 24.3MP CMOS FX sensor, but also a powerful in-camera 5-axis VR image stabilisation system; a 273-point Hybrid Autofocus system with precise Eye-detect and Animal-detect functionality; a 3690k-dot EVF; USB-C charging; 4K video; and much more! Tough to argue with any of that.
Any downsides? Not much we can think of currently!
5. Panasonic Lumix G100
Good: Greatly improved in-camera audio
Good: Dedicated vlogging modes
Bad: MFT means smaller sensor
Why this camera? Panasonic have already made a fair few great cameras for vloggers, but have really leaned into it with the Lumix G100. Not only does it shoot 4K video at 30p in great quality, but also has loads of useful features specifically designed to make vloggers' lives easier. These include built-in OZO audio technology by Nokia to improve your sound quality, as well as frame markers for social media uploading, vertical video recording for smartphone playback, a free-angle LCD screen, and more. Another useful touch is the vlogging mode, which automatically tunes all the camera's settings to the optimal mode for vlogging.
Any downsides? A smaller sensor than other mirrorless compacts does mean you'll get increased noise in low light.
Best for semi-pro users
6. Canon EOS R6
Good: Exceptional in low light
Good: Access to RF lens mount
Bad: Resolution a little low
Why this camera? As Canon continues to expand its mirrorless EOS R system, many impressive models are being given their chance to stand out. So it goes with the EOS R6, which isn't just a light version of the flagship EOS R5 (more on which shortly) but is altogether its own beast. The EOS R6 combines a 21MP full-frame sensor with exceptional low-light performance that's down to two key factors – the ISO range spanning 100-102,400 natively and 50-204,800 expanded, and the amazing In-Built Image Stabilisation (IBIS), which can combine with compatible RF and EF lenses to provide an amazing eight stops of stabilisation.
Any downsides? 21MP is a little lower than the resolution of many comparable cameras, which is worth bearing in mind if you're planning to make prints of your images.
7. Olympus OM-D E-M1 Mark III
Good: Hugely versatile with loads of features
Good: Robust but lightweight
Bad: Smaller sensor than pro cameras
Why this camera? Olympus has been simply packing its OM-D cameras full of amazing imaging tech for years, and nowhere is this more evident than in 2020's OM-D E-M1 Mark III, the new flagship for professionals and prosumers alike. A beefy new AF system with improved algorithms meets world-class image stabilisation that provides up to 7.5 EV stops, while the camera's 20.4MP sensor can still support 50MP handheld capture with its stitching functionality, for images full of vibrant detail. All this in a body that's not only stylish, but also dust-proof, splash-proof, and freeze-proof.
Any downsides? Again, the Micro Four Thirds system does mean that you're working with a smaller sensor than in comparable bodies from other manufacturers.
8. Fujifilm X-T4
Good: Great features across the board
Good: Seriously impressive video spec
Bad: No built-in headphone socket
Why this camera? Refining and perfecting the formula that already worked so successfully with the X-T3 (and the X-T2 and X-T1, now we come to think of it…), Fujifilm has delivered one of the best mirrorless cameras ever made in the form of the X-T4. Its autofocus system has been completely overhauled to deliver faster than ever performance, while the battery has also been redesigned to last much longer in the field. Add that to an improved image stabilisation system and that wonderful Fujifilm X-Trans sensor that delivers such sublime images, and you can see why photographers fall so hard for these cameras – it's not about their looks. Well, okay, it's not *just* about that…
Any downsides? For a camera with such a comprehensive video spec, it's a shame we don't get a dedicated headphone socket (though this can be remedied with an adapter).
9. Nikon D780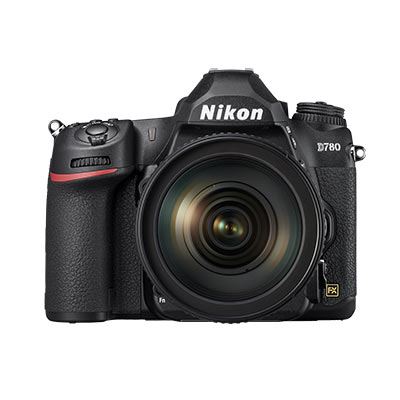 Good: Super-advanced AF
Good: Unbeatable DSLR-style handling
Bad: No built-in flash
Why this camera? Nikon proves that there's not only life in the DSLR yet, but tha6t they can and do stand toe-to-toe with the best of the world of mirrorless. The Nikon D780 is a fantastic achievement in image-making – you just pick it up and go, and it'll shoot and shoot and shoot. Its autofocus is peerless, especially in Live View, and the images it produces are publishable from the moment of capture, with sublime, punchy colours. Shoot at up to 12fps in Silent Live View mode, enjoy an ISO range expandable to 204,800, and take advantage of a rugged DSLR body that's dust- and water-resistant. There's just so much here to appreciate!
Any downsides? Not many. Nikon ditching the built-in flash likely won't bother pro photographers, but some users might miss it.
Best for professionals
10. Canon EOS R5
Good: World-beating specifications all around!
Good: 8K video
Bad: Short recording times
Why this camera? Canon has redefined the boundaries of the possible with the EOS R5. An advanced 45MP full-frame sensor anchors this sublime mirrorless camera, while the DIGIC X makes it go. The results of this combination include Full Frame 8K RAW video, 20fps shooting with a silent shutter, 4K video up to 120fps, and loads more. The EOS R5 also boasts an improved battery for longer shooting times, as well as an EVF and LCD screen that are both among the best in class. Whatever you need it to do, the EOS R5 will excel.
Any downsides? Video records in fairly short intervals. Otherwise, not much!
11. Nikon D6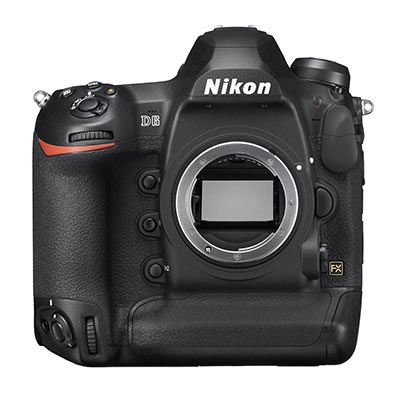 Good: Rock-solid performance
Good: Blistering speeds
Bad: Pro-level price, obv
Why this camera? The latest iteration of Nikon's flagship DSLR series, here the firm reminds us why they're one of the best at what they do. With the most autofocus system yet seen in a Nikon camera, the D6 boasts 106 all-cross-type, selectable AF points, with significantly greater density than that of the D5. The performance remains solid and reliable even when shooting at 14fps – this workhorse camera just goes and goes. The build is as strong and robust as you'd expect, and the broad ISO range allows for shooting in a whole range of lighting conditions.
Any downsides? It's a pro-spec DSLR, so it's priced like one. Other than that, hard no!
12. Canon EOS-1D X Mark III
Good: Deep-learning autofocus gets better with use
Good: Tough and reliable
Bad: Pro-level pr… well, you know the drill
Why this camera? Canon's own update to its flagship range arrived in 2020 as well, and pro photographers have a lot to be excited about here. Outstanding image quality is practically a given, but what's also impressive is the option to shoot 5.5K RAW video. The 1D X III can burst-shoot at 20fps in Live View mode, and with two CFExpress card slots, you'll be more than equipped to handle the massive volumes of data all these big files incur. The Smart Controller is also a revelation, making the camera so much more fluid to use, and the beefy Wi-Fi connection means it's easier than ever to transfer your images and video off the camera.
Any downsides? I mean, if this is the camera for you, you probably already own it.
Recommendations and FAQs
Which camera is best for my type of photography?
This is a fair question, and one we get asked a lot here at Wex, especially by new users. If you're shopping for a new 2020 camera but aren't sure which will best suit your genre of image-making, we've put together a few quick picks to make it easier:
Best camera for wildlife: We'd pick the Nikon D780, for its unbeatable combination of DSLR-style handling, burst shooting and sophisticated autofocus – plus it'll be able to handle being outdoors for extended periods. If you're on a stricter budget, go with the Nikon P950, as that long zoom will bring even the most reclusive of subjects close to your eye.
Best camera for street photography: We'd champion the X100V here, as it's not only capable of producing great images, but is also light and unobtrusive. For a budget option, we'd go for the X-T200.
Best camera for video/vlogging: No-brainer here – it's easily the Panasonic Lumix G100, with all it's vlogging-centric features. If you need higher-quality video and can spend a bit more, the best bang for your buck is probably the Canon EOS R5.
Best camera for landscapes: Pretty much anything on the list would do you well here, but we'd say take a look at the Nikon Z5, which gives you an affordable route into full frame.
Are digital cameras still worth buying?
Absolutely! While it's true you have a digital camera in your pocket at all times, dedicated cameras provide features that smartphones just can't match, including optical zoom and bigger sensors for better performance at distance and in low light. Faster burst shooting, better autofocus, more lens options – cameras do it all in a way that smartphones simply don't. If you're serious about image-making, it's the only choice.
Which manufacturer makes the best camera?
This is totally subjective and really there's no wrong answer here! In our guide here we've included new cameras from Canon, Nikon, Fujifilm, Olympus and Panasonic because we firmly believe that all of them offer something different and unique to the photographer who chooses them. There's no wrong answer when it comes to digital cameras!
Which camera is best for video AND photography?
This is another tough question, as many camera manufacturers have realised that content creators these days tend to be working in both mediums, and demand a camera that can keep up. We've put together a dedicated blog on the best cameras for both video and photography, focusing on Canon – give it a read if you'd like to know more.
About the Author
Jon Stapley is a professional journalist with a wealth of experience on a number of photography titles including Amateur Photographer, Digital Camera World and What Digital Camera. See more of his writing on Jon's author page.
Related articles