Like your photography to be an all-in-one package? Here are the best compact cameras you can buy right now
The Fujifilm X100V, one of the best compacts around right now. Image: Fujifilm
The best compact cameras represent the best of both worlds. A compact camera is a camera whose lens is fixed on its front – meaning there's none of the lens-swapping of DSLR and mirrorless setups. What you lose in versatility you gain in portability and affordability.
Compact cameras vary considerably in form factor, build and other ways – indeed, as you'll see in this list, "compact" is not always the best word to describe them! Some compact cameras are rather large – most commonly bridge-style cameras that are specifically designed to take after DSLRs in their handling.
Some compact cameras sport a zoom lens for versatility, while others opt for a prime to maximise image quality. You'll see retro-styled compact cameras that look the business, as well as slimmer ones that put function over form. There's so much choice that it can be dizzying to contemplate – that's why we've put together this guide to help you choose the best compact camera for you.
To help with navigation, we've divvied our guide up into a few categories:
Best compact cameras to buy – these are our favourite compacts overall, the cameras we believe provide the best balance of features for a sublime shooting experience.
Best compact cameras for low light – if you're planning on doing some night photography, these are the compacts to pick. They're specifically optimised to gather as much light as possible for a superior low-light shooting.
Best compact cameras with a viewfinder – not all users like composing on an LCD screen, and some compact cameras accordingly come with an electronic viewfinder. These are our favourites of the viewfinder compacts currently available.
Best compact cameras with a zoom – being able to get close to your subjects with an optical zoom opens up a whole new world of shooting possibilities. We pick the best compact cameras that come with a zoom lens.
Best compact cameras for travel – striking a balance between portability and shooting power, these are the best compact cameras for anyone looking for a capable imaging machine to take on their travels.
These are our picks of what we genuinely think are the best cameras around right now, so there's a mix of old and new models on here. We'll keep this list regularly updated, so you can always be sure you're seeing the best of the best.
What is the best compact camera to buy?
1. Fujifilm X100V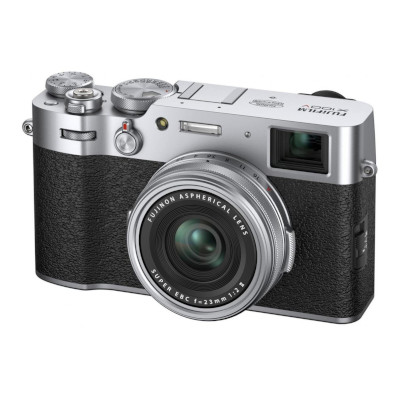 What is it? The fifth in Fujifilm's phenomenally successful series of prime-lens compact cameras. Blending ultra-cool style with cutting-edge imaging tech, this is one of the most enjoyable shooting experiences around.
Why is it the best compact camera to buy? The 26.1 MP X-Trans CMOS 4 sensor is larger and more powerful than it was in previous X100 cameras, producing pin-sharp images that look great straight out of camera. The advanced hybrid viewfinder and tilting LCD touchscreen give the user a wealth of composing options. The Film Simulation options look tremendous, and give images a real classic feel.
But more than all that, the X100V is just an outstandingly enjoyable camera to use. It's the walk-around camera of choice for loads of professional and enthusiast photographers, with many commenting that an X100 camera has been the tool that made them fall in love with taking pictures again. Its dial-led controls, super-sharp prime lens and retro looks all add up to a combination that's just an absolute winner.
2. Sony Cyber-Shot RX100 VII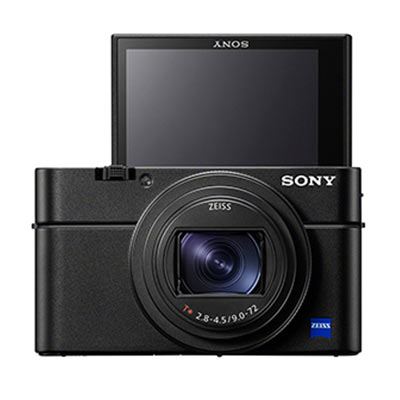 What is it? The latest and greatest in Sony's hugely popular RX100 line. Blending a long zoom lens with a high-resolution sensor and a slim body, this is what a point-and-shoot camera for professionals looks like.
Why is it the best compact camera to buy? It's just incredible how much Sony managed to pack into this camera. The 1.0-type stacked 20.1MP Exmor RS CMOS sensor is, of course, excellent, and produces top-notch images. But then that's also paired with a Zeiss-made 24-200mm f/2.8-4.5 lens for tremendous versatility. And then you've got the ability to burst shoot at up to 20fps with no viewfinder blackout, alongside an autofocus system capable of making up to 60 tracking calculations every second. Of course, that isn't the fastest the camera can shoot – its Single Burst Shooting' Drive Mode can get up to 90fps!
The RX100 VII is also highly optimised for video, producing pristine 4K footage with full pixel readout. It can shoot in the S-Log3 gamma profile for a flat image, and produce super-slow-motion at up to 1000fps. Without a doubt, this is one of the most technologically advanced compact cameras ever made, able to stand shoulder-to-shoulder with professional DSLRs and mirrorless machines.
What is the best compact camera for low light?
3. Panasonic Lumix DMC-LX15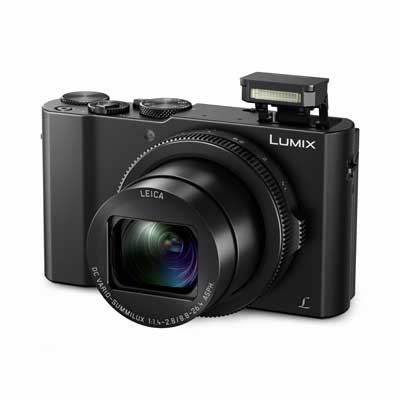 What is it? A slim, stylish compact, the Lumix LX15 is designed to work in all sorts of different situations, making it a perfect choice for low-light shooting.
Why is it the best compact camera for low light? The main factor that makes the LX15 such a good choice for low light shooting is its lens. While the optics on many compact cameras tend to sport maximum apertures of around f/2.8, maybe f/2 at a push, the LX15's lens can open up as wide as f/1.4. This allows it to let in a lot more light, not to mention producing beautiful bokeh effects, giving the camera real versatility in different lighting situations.
The MOS sensor of the camera is also a low-noise model, helping preserve the details in dark areas of an image. The LX15 also makes use of a 5-axis Optical Image Stabiliser Plus system, which reduces blur from camera-shake and makes slower shutter speeds more usable hand-held – another tick in the box for low-light shooting!
4. Canon PowerShot G5 X Mark II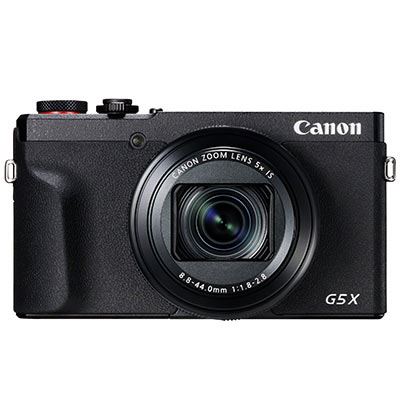 What is it? Blending power and portability, the Canon PowerShot G5 X Mark II is another camera with impressive low light credentials.
Why is it the best compact camera for low light? Like the Lumix LX15, the Canon G5 X Mark II boasts a lens with a generous maximum aperture – this one can go as wide as f/1.8 when its zoom is set to the wide end. The other half of this picture is the 20.1 megapixel 1.0-type stacked CMOS sensor, which is optimised to produce clean, high-quality images in all sorts of different situations.
With an ISO range of 125-12,800, the PowerShot G5 X Mark II gives the user a solid selection of sensitivity options to choose from. Also, if you're planning on shooting video in low light, the 4K footage produced by the G5 X II looks fantastic.
What is the best compact camera with a viewfinder?
5. Canon PowerShot G1 X Mark III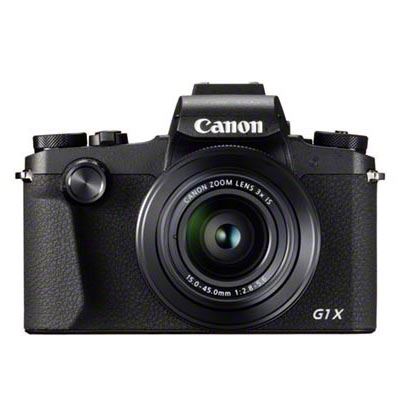 What is it? Canon went about the task of making a new flagship for its G series with gusto, and the result was the G1 X Mark III. On release, this was the only camera to pair an APS-C sensor with a zoom lens – in this case, a 24MP CMOS sensor with a 24-72mm equivalent f/2.8-5.6 lens.
Why is it the best compact camera with a viewfinder? Viewfinders on compact cameras are surprisingly less common than you'd think, with many manufacturers relying on the LCD screen to get the job done. The PowerShot G1 X Mark III bucks this trend with no half measures – its 2.36 million dot Organic LED Electronic Viewfinder is an excellent example. It's gloriously bright and clear, with super-fast response times. It's a genuine pleasure to compose an image on this viewfinder.
Of course, that's only part of the picture. The rest of the camera fortunately is up to scratch as well, with 9fps burst-shooting meeting Dual Pixel CMOS autofocus technology for fast and accurate shooting. The Dual Sensing Image Stabilisation system helps steady images and counteract the effects of camera-shake, to the tune of up to four stops of compensation. But the real story here is getting that beautiful APS-C sensor into that body – which means the G1 X Mark III is capable of producing gorgeous images in all different situations.
6. Panasonic LUMIX DC-LX100 II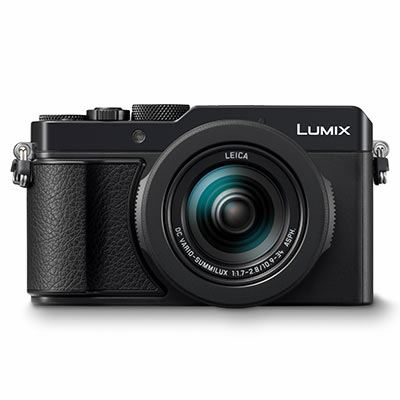 What is it? One of the most versatile compacts around, the LX100 II is designed for photographers who want a pocketable camera that'll do a bit of everything.
Why is it the best compact camera with a viewfinder? Having a viewfinder on a camera as fluid and flexible as this is a fantastic bonus. The multi-aspect sensor of the LX100 II provides real composition flexibility, as you can experiment with different aspect ratios in camera. The viewfinder itself has 2.76million dots of resolution to play with, with a 100% field of view, and the image it produces is pleasingly bright and clear.

The rangefinder styling of the LX100 II makes it a pleasure to use. Its front lens has a generous maximum aperture of f/1.7, which puts low-light shooting in play, and the macro mode enables shooting at distances as close as 3cm. High-speed burst shooting is possible at up to 11fps, and 4K video hasn't been forgotten about either.
What is the best compact camera with a zoom?
7. Nikon Coolpix P1000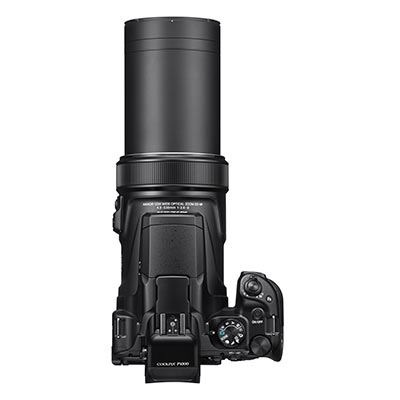 What is it? A bridge camera with a monster zoom. The Coolpix P1000 sports a lens with an 125x optical zoom, covering a whopping focal range of 24-3000mm.
Why is it the best compact camera with a zoom? Well, as mentioned, the zoom is enormous. Seriously though – Nikon has staked out a name for itself with its huge-zoom compacts, and the P1000 is one of the best of the bunch. The optical quality at the tele end of the zoom is surprisingly good considering the feat of optical engineering required for making it. Indeed, it's also possible to further extend this with Nikon's digital Dynamic Fine Zoom technology, effectively doubling its range to an incredible 6000mm. That's enough to get shots of craters on the moon!
With full SnapBridge connectivity, the P1000 is easy to hook up to your smartphone or other device for quick image sharing and remote control. It can also burst shoot at an impressive 7fps, and there are loads of useful in-camera features like Superlapse, Time-lapse and more. It even records 4K UHD 30p video, and sports a clean HDMI output. All this goes to make the P1000 a lot more than just a big zoom.
8. Sony HX99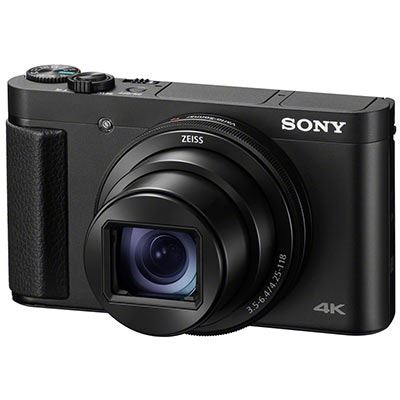 What is it? An impressive zoom in a small, travel-friendly body. The HX99 is the perfect imaging companion for anyone who wants a camera that's powerful but pocketable.
Why is it the best compact camera with a zoom? If the Nikon Coolpix P1000 is a little heftier than you want, then consider the Sony HX99. It's a diminutive compact that still manages to pack a zoom lens covering a range of 24-720mm – more than enough for the majority of purposes.
It's also got Optical SteadyShot image stabilisation to help with shooting hand-held in low light, and can shoot in RAW format thanks to the Bionz X processor. The touchscreen enables touch-and-drag focusing, which is an intuitive and enjoyable way of controlling the camera. You can also set the control ring on the lens to be in charge of particular settings, which is handy for making the camera operate the way you want.
What is the best compact camera for travel?
9. Panasonic LUMIX DMC-TZ200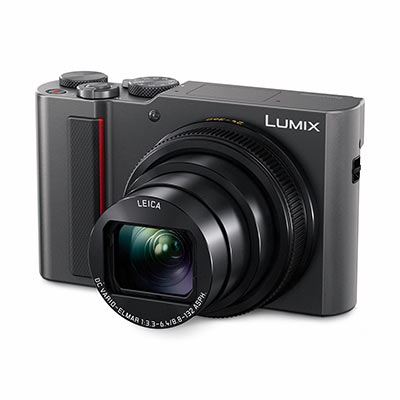 What is it? A superb travel zoom compact that's stuffed with useful features.
Why is it the best compact camera for travel? Panasonic has been refining its TZ range of travel compacts for years now, and the TZ200 is one of the best yet. It combines a 1.0-inch sensor with a 15x optical zoom lens, and also finds room for the Hybrid Optical Image Stabiliser (O.I.S) for easier hand-held shooting.
The slim profile of the camera (when the lens isn't extended) makes it eminently pocketable, and the connectivity features mean it's easy to share and back up your images while out on your adventures. Having an Advanced Live Viewfinder with 2,330K dots of resolution also expands composition options, and further cements this camera as one of the most advanced options around for the travelling photographer. Or videographer for that matter – shooting 4K at 30p, the TZ200 is no slouch in this department.
10. Ricoh GR III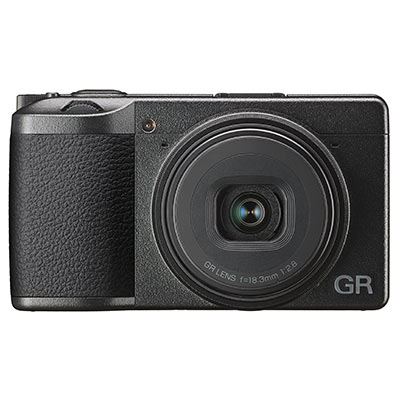 What is it? A chic, lightweight street camera with a fixed prime lens and a large sensor. Effectively a more affordable version of the X100V we've put at position #1.
Why is it the best compact camera for travel? While it doesn't have the big zoom of the TZ200, the Ricoh GR III is a svelte and sophisticated camera with lots of its own advantages. Its high-quality prime lens, which provides an equivalent focal length of 28mm, is a fantastic option for street shots and everyday moments when you're facing the unpredictable. Plus, the 24.24MP APS-C sensor means the GR III produces high-quality images in all sorts of lighting conditions, with generous dynamic range.
A new firmware update in 2020 has further upgraded the Ricoh GR III's performance, further enhancing it into the kind of capable, dependable street camera that travel photographers love. With a lightning fast start-up time of around 0.8secs, the GR III can be ready to shoot at a moment's notice, ensuring you'll never miss the crucial moment, no matter where your travels take you.
About the Author
Jon Stapley is a professional journalist with a wealth of experience on a number of photography titles including Amateur Photographer, Digital Camera World and What Digital Camera. See more of his writing at jonstapley.tumblr.com
Related articles