We look at the best backpacks for photographers in our camera bag round-up
1. Lowepro Whistler BP 450AW Backpack
If you travel in all weathers and carry a fair amount of kit, the Lowepro Whistler BP 450 AW will not let you down. You'll be able to cram in between four and six extra lenses with your pro DSLR and also have space in other pockets to fit extra items and sundries. Straps on the exterior can hold weighty gear such as a heavy-duty tripod.
2. Tamrac Anvil 27 Professional Backpack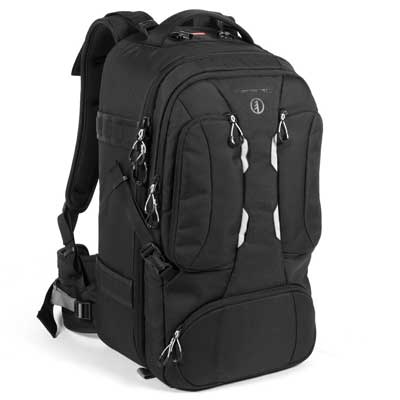 With its comfortable airflow harness and removable belt system, the emphasis of the Tamrac Anvil 27 Professional Backpack is placed on easy carrying for long distance. If you're a hiker or hillwalker who likes to have plenty of photo gear to hand then it's an excellent choice, with additional space for a laptop and quick-release straps for a tripod.
3. Manfrotto Pro Light Bumblebee-220 Backpack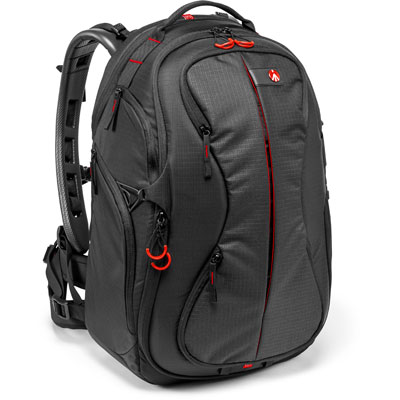 The Pro Light series is Manfrotto's lightest range of backpacks, making the Pro Light Bumblebee-220 Backpack ideal for long walkers. Capacious enough to take two to three DSLR bodies, up to eight lenses, flash units, a 17-inch laptop, accessories and more besides, the Pro Light Bumblebee-220 can accomodate even the most comprehensive of camera setups.
4. Lowepro ProTactic 450 AW Backpack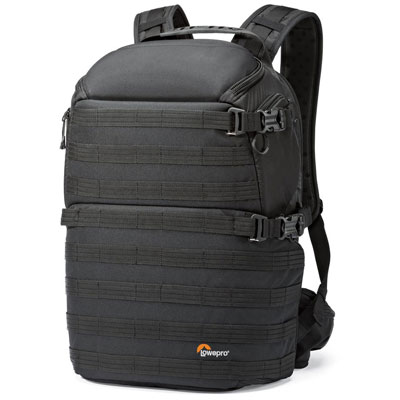 The urban-inspired ProTactic 450AW backpack will take up to two pro DSLRs, one with a 70-200mm lens attached, and still find plenty of space to store extra lenses, a 15" laptop, a tripod and more. Gear is retrievable at a moment's notice thanks to the access points at the top, sides and back, while the ActivZone system delivers targeted weight distribution between shoulder blades, lumbar and waist.
5. Vanguard UP-Rise II 48 Backpack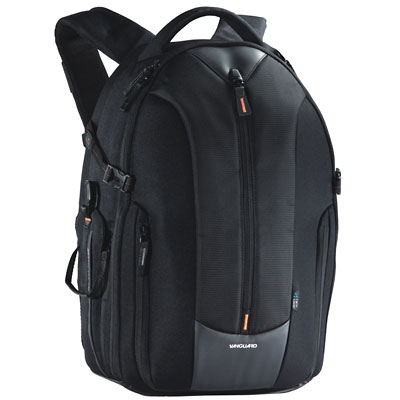 Vanguard's UP-Rise II 48 is capable of expanding to fit your needs with one easy zipper motion, perfect for the inevitable moments when your gear collection expands. Elsewhere you've got a breathable rear panel for comfortable air flow, an exterior pocket for attaching accessories and an included rain cover. If you need to carry one or more pro-sized DSLRs with lenses, a laptop and sundries, you're covered.
6. Tenba Shootout 24L Backpack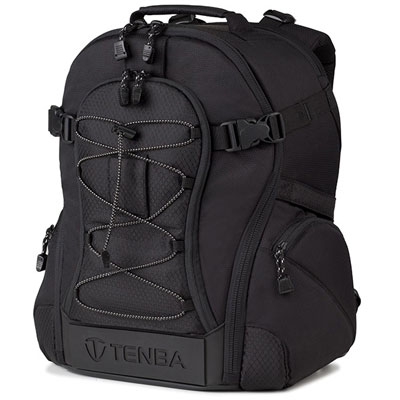 Thanks to its unique Pivot-Fit straps, the Tenba Shootout 24L Backpack is able to adjust automatically to individual shoulder shapes in order to provide tailored comfort and support. It's capable of holding up to two DSLRs with four to six lenses, and also sports a padded sleeve for a laptop or iPad. The quick-access side pocket means you can swap your camera setup without removing the bag, which is ideal for fast-paced changes.
7. Lowepro Flipside 400 AW Backpack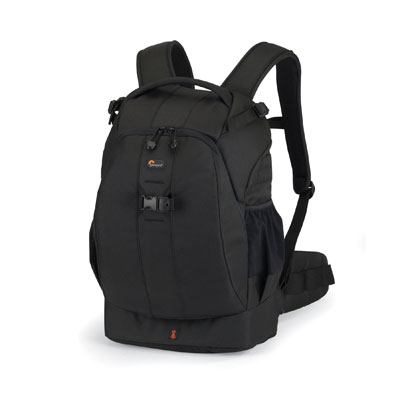 The back-entry compartment of the Lowepro Flipside 400AW Backpack makes it extra-safe from thieves, who won't be able to reach into the pocket when you're out and on the move. To access your gear you simply swivel the bag around to the front on the padded waist strap. From there you can dive in and access space for two pro DSLRs, extra lenses, flashguns and other accessories. Also included is a handy all-weather cover.
8. Tenba Shootout Backpack LE – Small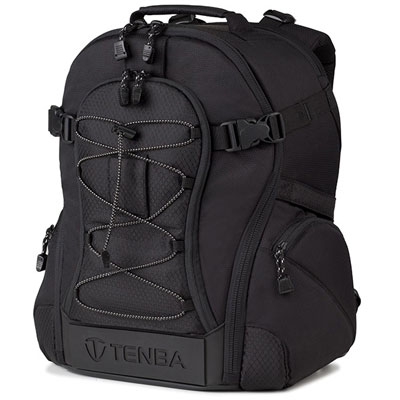 With a layer of water-resistant, diamond ripstop nylon between your gear and the outside world, you can be fairly confident that it's not going to come to any harm when housed in the Tenba Shootout Backpack LE. The backpack is able to accommodate two DSLRs and 5-7 lenses, as well as a laptop up to 13" and any size tripod, and it features compression straps which prevent the weight distribution from shifting and keep the centre of gravity nice and close to the body.
9. Manfrotto Advanced Travel Backpack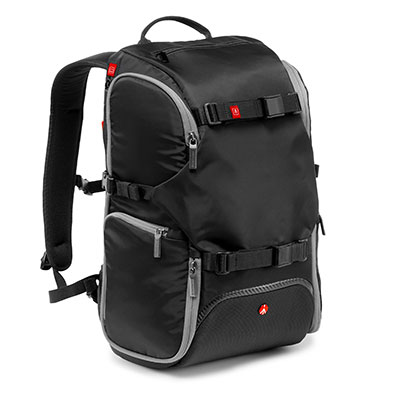 Split into two compartments, the Manfrotto Advanced Travel Backpack uses its bottom half for photographic equipment and the top for personal items. You'll be able to cram in a DLSR with attached lens, one or two additional lenses, a flash unit and a 13" laptop in the separate dedicated sleeve. A dedicated side pocket also holds a tripod.
10. Lowepro Lens Trekker 600 AW III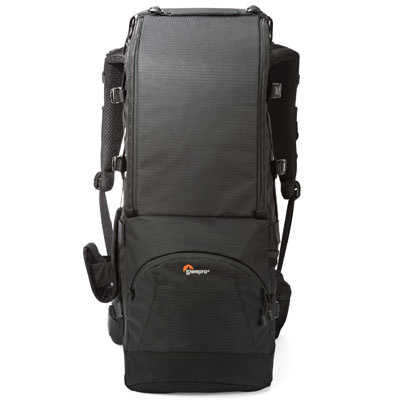 For an uncomplicated telephoto setup you can't ask for better than the Lowepro Lens Trekker 600 AW III, which can fit a pro DSLR alongside an 800mm telephoto lens. Built to high Lowepro standards, the Lens Trekker 600 AW III will keep your gear protected and secure.
Related articles