The two new AF-P lenses feature quiet stepping motors, optimised for video recording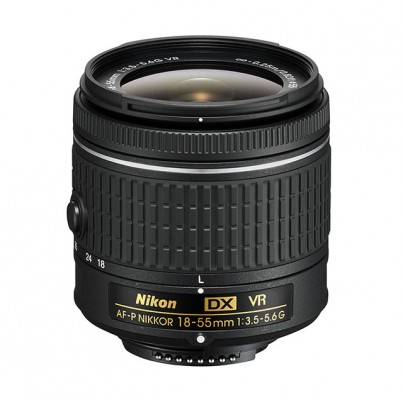 The AF-P DX NIKKOR 18-55mm f/3.5-5.6G VR is a collapsible 18-55mm zoom that incorporates stepping motors for fast and quiet autofocus performance. This, according to Nikon, will make itideal for shooting video, as there will be no noisy lens action to ruin audio recording.
The lens has the 'VR' suffix because it features Nikon's Vibration Reduction functionality, which according to Nikon offers camera-shake compensation equivalent to four stops of exposure, allowing for handheld shooting at slower shutter speeds.
The lens features two aspherical elements for reducing aberrations and delivering stronger optical performance. It's DX-format, meaning it'll pairwith Nikon's APS-C cameras like the D3300, the D5300 and the recently announced D500.
Indeed when used with newer versions of these cameras the lens has advanced compatibility that allows for features such as Vibration Reduction to be turned on and off via the camera menu. This also applies to the auto/manual focusing switch.
A version of the lens without Vibration Reduction is also available, the AF-P DX NIKKOR 18-55mm f/3.5-5.6G.
Pricing and release information are yet to be announced.
Related articles