Like the look of the Fuji X-Pro2? We've cherry-picked ten of the most important points of the new release to tell you all you need to know about this latest model.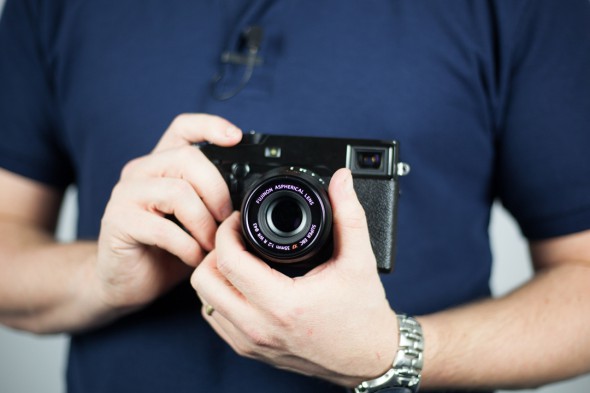 1. Brand new sensor with the highest megapixel-count of any X-series camera
All of Fujifilm's previous X-series compact system cameras have employed a 16MP sensor of some kind, from the budget X-A2 right up to the X-T1. The X-Pro2, however, sports a newly developed sensor with a much higher 24.3MP.
This continues to be based on the X-Trans design of previous sensors, although the X-Trans CMOS III name defines this as a third-generation sensor. As before, this does not employ an anti-aliasing filter of any kind, and Fujifilm claims that when the camera is used in conjunction with a high-quality Fujinon lens, perceived resolution is higher than the actual number of pixels used.
2. New processor with "four times the processing speed of conventional engines"
Fujifilm makes grand claims for its X Processor Pro engine, which makes its debut in the X-Pro2. Not only does the firm state that it offers four times the processing speed of conventional engines (although quite what it defines as conventional and how this has been tested is not clear), but it claims that it delivers tonal and colour reproduction that surpass the EXR Processor II found inside the X-T10 and X-100T, as well as autofocus speeds as low as 0.06sec and lower levels of noise in images. The company goes on to state that, thanks to the processor, shutter lag is down to 0.05 seconds and start-up time is just 0.4 seconds.
3. Advanced Multi Hybrid Viewfinder
The Hybrid Multi Viewfinder was a highlight of the X-Pro1 and Fujifilm has improved it to create an "advanced" version for the new model. Based on the X-Pro1's viewfinder, it still allows for switching between optical and electronic displays, although the display speed has been increased from 54fps to 85fps when set to the High Performance mode; this means that the view should appear more natural and with less lag, particularly when shooting a moving subject.
Furthermore, the camera adopts the Electronic Rangefinder option, first seen in the X100T, which overlays the electronic viewfinder in the corner of the optical one. The EVF panel still resolves details with 2.36million dots, although blackout time is now said to be comparable to that of an optical viewfinder, lasting just 150ms. The optical element of the finder can also now have its diopter changed without the use of additional lenses, and sports a longer eyepoint of 16mm for better visibility.
4. Highly sealed for weather resistance
The X-Pro1 was not weather-sealed in any way, but the X-Pro2 follows the X-T1 in offering protection against the elements. The camera's four-section, magnesium-alloy body is said to have approximately 61 seals that makes it both splash-proof and dust-proof, and it can also be safely used in temperatures as low as -10oC.
5. Significant changes to focusing system and the "fastest AF performance ever in an X-series camera"
Fujifilm has made some significant changes to the camera's autofocus system from those seen on previous models. The X-Pro1 offered 49 AF points for selection, but this has now expanded to 77 points on the X-Pro2.
Fujifilm claims that phase-detect points cover around 40% of the total frame, and this in turn improves focusing speeds when capturing moving subjects, something that's said to have further benefited from improvements to the predictive AF algorithm.
Contrast-detect AF readout speed is also said to be twice as fast than before, all of which means that the X-Pro2 offers the fastest AF performance of any X-series camera to date. A further benefit is the addition of a joystick-like lever on the rear of the camera, which can be used to quickly shift the AF point.
6. New shutter unit delivers even faster maximum shutter speeds than before
The X-Pro1 delivered a perfectly respectable maximum shutter speed of 1/4000sec, but the X-Pro2 goes one better by doubling this to 1/8000sec. Flash sync speed has also increased from 1/180sec on the X-Pro1 to 1/250sec here.
These improvements are credited to the use of a new focal-plane shutter, which has been rated to 150,000 actuations, and it should make life easier for those either frequently using flash or wide-aperture lenses in brighter conditions.
Fujifilm also states that the shutter has the further advantage of being quieter and less prone to vibrations than "conventional" models.
7. Highest LCD resolution on any X-series camera
Up until now, the X-Pro1 had the honour of sporting the highest-resolution LCD screens among X-series cameras, with its 3-inch display offering 1.23million dots. Now, the X-Pro2 steals this crown, matching its predecessor for size but with a significantly higher 1.62million dots. This is higher than the displays on the vast majority of interchangeable-lens cameras currently available.
8. New Film Simulation mode
A new Film Simulation mode that emulates the characteristics of the company's Neopan Acros emulsion has been added to the previously seen options. This emulsion has a reputation of being flexible enough to be used across a range of genres, having long had fans in portrait, landscape and architecture circles, and is said to deliver deep blacks, smooth tones and rich textures. There's also a new Grain Effect mode that adds a grain to images to make them appear more like images captured on film.
9. Up to +/-5EV exposure compensation
While the camera's exposure compensation dial offers adjustment over a -/+3EV range as standard – which represents a full stop over the X-Pro 1's -/+2EV range – turning the dial to the new 'C' option extends this range to -/+5EV. These settings can be reached using the front command dial, which, incidentally, is also a new addition to the body.
10. First X-series model with two card slots
In a first for the X-series line, the X-Pro2 sports two memory card slots, both of which accept SD, SDHC and SDXC cards. As on other cameras equipped with dual card slots, this can be customised so that the second card records a backup of images of the first or acts like an overflow. Or alternatively, one can be set to record JPEGs and the other Raw files.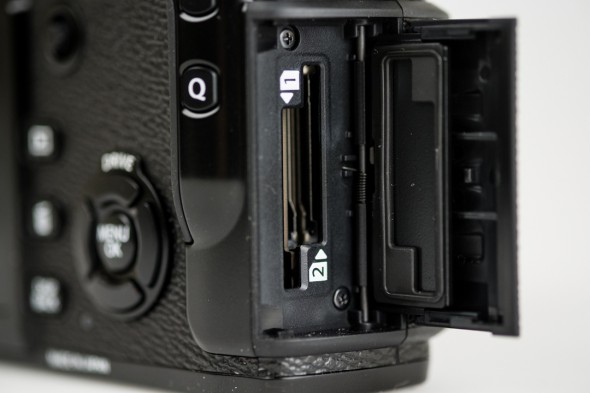 About the Author
Matt Golowczynski is a London-based photographer and technical journalist who has written for a range of print and online magazines. For more information and to see more of his work visit his website.
Related articles