Olympus' PEN E-PL9 provides an attractive option for those who enjoy the simplicity of using a smartphone, but want the control and image quality of a dedicated CSC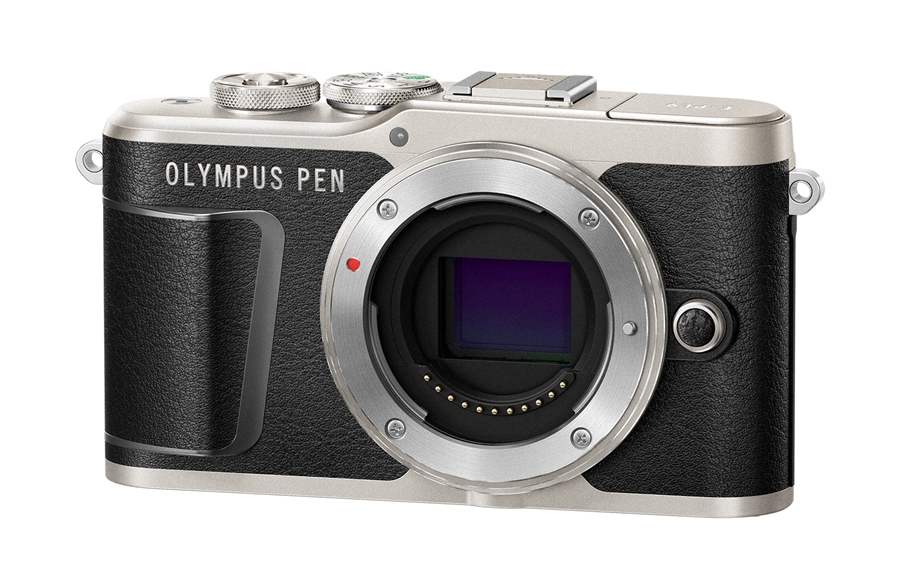 The PEN E-PL9 boasts an appealing leather and metal finish, and is available in black, white and brown.
Olympus PEN E-PL9 core specifications:
- 16MP MFT CMOS sensor
- TruePic VIII image processor
- 121 point AF area
- 4K 30fps video
- In-body stabilisation
- Wi-Fi and Bluetooth
- Tilting touch-screen
- Weighs 332g (body only)
Olympus has announced the PEN E-PL9, a camera that's set to make the transition between smartphone snapper to fully-fledged photography enthusiast as seamless as possible. This stylish CSC will arrive in three colours: black, white and brown, and attempts to merge the intuitive nature of a camera phone with the control and image quality of a dedicated compact system camera, complimented by a broad lens range.
Built around a 16MP CMOS sensor that's paired with the same TruePic VIII image processor found in Olympus' flagship OM-D E-M1 Mark II, the E-PL9 ensures high-quality photo capture — unrivalled by smartphones. The CSC eases less experienced users into the world of dedicated cameras via a familiar touch-screen interface, before introducing more traditional settings.
Scene modes can be easily accessed using the touch-screen. Users simply double tap the image that most closely resembles their needs and the camera will choose the appropriate settings. The E-PL9 also features a number of advanced creative shooting modes such as HDR, multiple exposure, sweep panorama and even focus bracketing. In addition, the screen can be flipped down for easy selfie compositions and an e-Portrait mode smooths skin tones in-camera.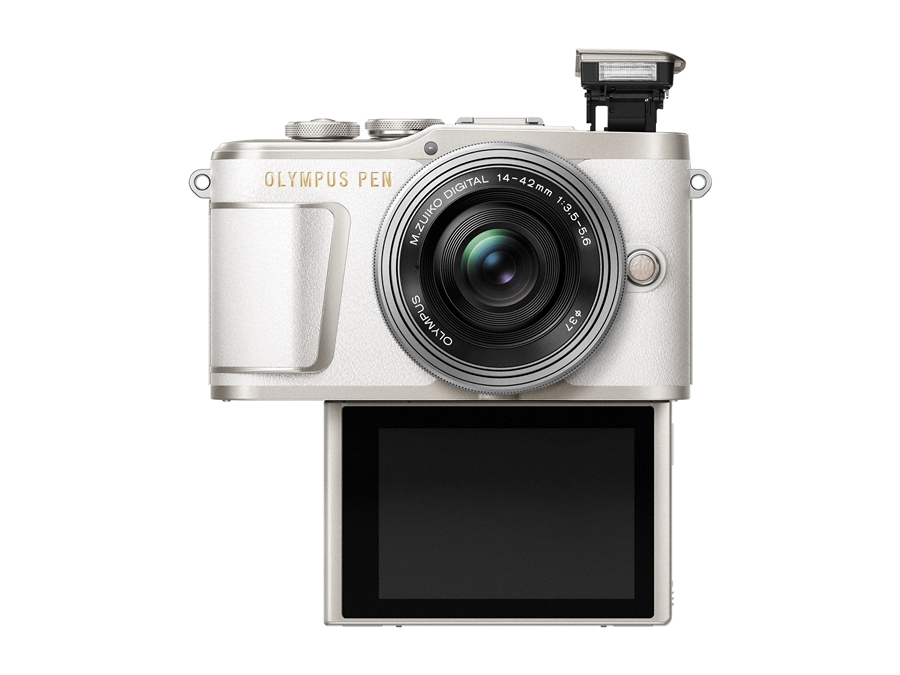 Selfies couldn't be easier to take, thanks to the tilting screen.
Although the function can be omitted entirely, users who enjoy the functionality of a smartphone can choose to tap the touch-screen to either shoot or focus — making use of the camera's 121 AF points.
Useful tips for operating the E-PL9 are easy to access through the free OLYMPUS Image Share app (Android and iOS), thanks to a new set of video tutorials. Bluetooth LE and Wi-Fi connects the camera with your smartphone (even when asleep); opening the OI Share app will even wake the E-PL9, eradicating the need to do so manually.
In-body stabilisation will prove useful when capturing both stills and video. The device supports 4K video at 30fps, with the ability to extract images, and a pop-up flash provides a burst of light when required. Despite its extensive features, the E-PL9 weighs a mere 332g and measures 117x68mm, and it could also rival your smartphone's slick design, thanks to a high-grade leather and metal finish.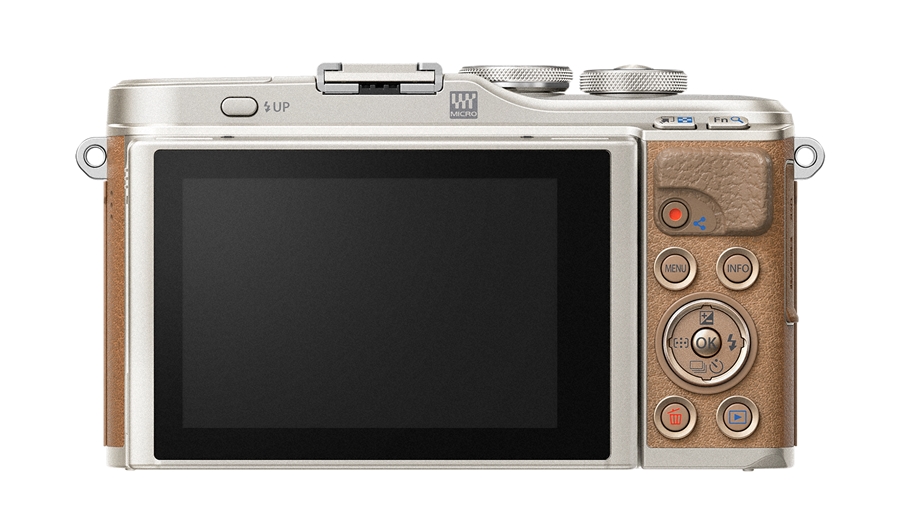 About the Author
Matt Higgs has worked for Practical Photography and Digital Photo magazines, and his live music images have been featured in numerous respected music publications including Rock Sound, Guitarist, Guitar Techniques and Akustik Gitarre. www.matthiggsphotography.co.uk.