The Lumix S series gets a new short telephoto, and a host of Lumix S and G cameras are getting new firmware – here's what you need to know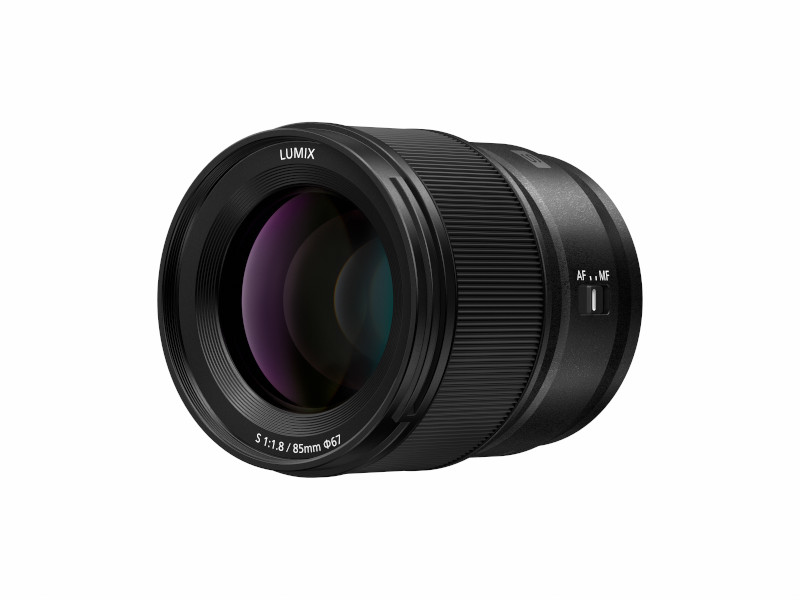 Panasonic has announced the first of a series of four f/1.8 lenses that'll be coming out for the full-frame Lumix S system. The Lumix S 85mm F1.8 is a short telephoto that's ideal for portraiture, with a large, nine-bladed, circular aperture design that ensures aesthetically beautiful bokeh.
The optical design of the lens comprises nine elements in eight groups, with two ED (Extra-low Dispersion) elements for suppressing axial chromatic aberration and chromatic aberration of magnification.
The Lumix S 85mm F1.8 is also designed to be an excellent choice for video recording, with a mechanism included that suppresses focus breathing. It weighs a slender 355g and features a dust- and splash-resistant design.
The four f/1.8 lenses that will comprise this series are designed to be roughly similar sizes and have their controls in the same places, to make it easy to swap between them. They will also share a common filter thread size of 67mm.
Find out more about the Lumix S 85mm F1.8
Panasonic has also today announced a raft of firmware updates for a selection of its Lumix S and Lumix G cameras. Here are the key takeaways:
- The Lumix S1, S1R and S1H are getting the advanced autofocus system from the Lumix S5, with improved tracking of eyes and faces. Advancements to the Depth From Defocus technology have enhanced the continuous autofocus functionality. These improvements will be available for both stills and video shooting.
- The LCD screens of the S1H and S5 will be able to display images flipped when they are rotated.
- Video functionality has been generally improved, with transfer of 4K video to smartphones now possible on the S1H, S1R and S1. The S1R has also gained 5K video, 10-bit HDR video recording and 4K 60P/50P 4:2:2 10-bit video output over HDMI. The S5, meanwhile, has gained C4K (4096x2160) video.
- The Lumix S1 is set to keep on evolving throughout 2021 and beyond, with more updates to come. Its firmware 2.0 will allow the user to manually switch the Dual Native ISO settings, as well as adding V-Log recording and an anamorphic mode. It'll also get 5.9K/C4K and 4K60/50p 4:2:0 10bit internal video recording.
- The Lumix GH5, GH5S and G9 cameras will gain compatibility with the DMW-BLK22 battery that was introduced alongside the Lumix S5.
- The Lumix G100 will also gain compatibility with Lumix webcam software. Its LCD will also be able to display images flipped when it's rotated.
The new firmware updates are expected to be available from November 24th 2020, with further updates coming for the Lumix S1 in 2021.
About the Author
Jon Stapley is a professional journalist with a wealth of experience on a number of photography titles including Amateur Photographer, Digital Camera World and What Digital Camera. See more of his writing on Jon's author page.
Related articles