Filmmaker Jon Collins talks about his latest adventurous project and why he chose to shoot it with Sony's versatile FS7
Jon worked on the project with Much Better Adventures.
At the start of March this year, I travelled to the Balkans to visit Albania and document Europe's last wild river. Albania borders Montenegro, Kosovo, Macedonia and Greece, and is a wild and somewhat untouched part of Europe. I had been told that large swathes of wild Balkan countryside are at risk of being destroyed by unnecessary hydropower plants. While Albania does have an energy deficiency, it's widely argued that hydropower is an inefficient and costly way to meet the growing demands. Solar power is about 40% cheaper and a lot less destructive, from an environmental perspective. And, with 300 days of sun in Albania, it's now the most obvious way of meeting those demands.
Large (and often foreign) companies, banks and governments are driving the hydropower boom. But, locals on Europe's last wild river, the Vjosa, are making a stand and doing what they can, running highly effective media campaigns, working with international scientists and trying to develop a sustainable tourism industry to offer an economic alternative to damming. For me, this was really about finding a compelling and visually stimulating way of telling the story.
I worked with adventure holiday outfit Much Better Adventures, but a project like this has so many unknowns. Day by day, I often didn't know what I was going to be capturing until I arrived at a location and was met by a scientist or guide. Preparation was key; I researched relevant topics prior to my arrival in the Balkans and brought a camera setup that was flexible and light.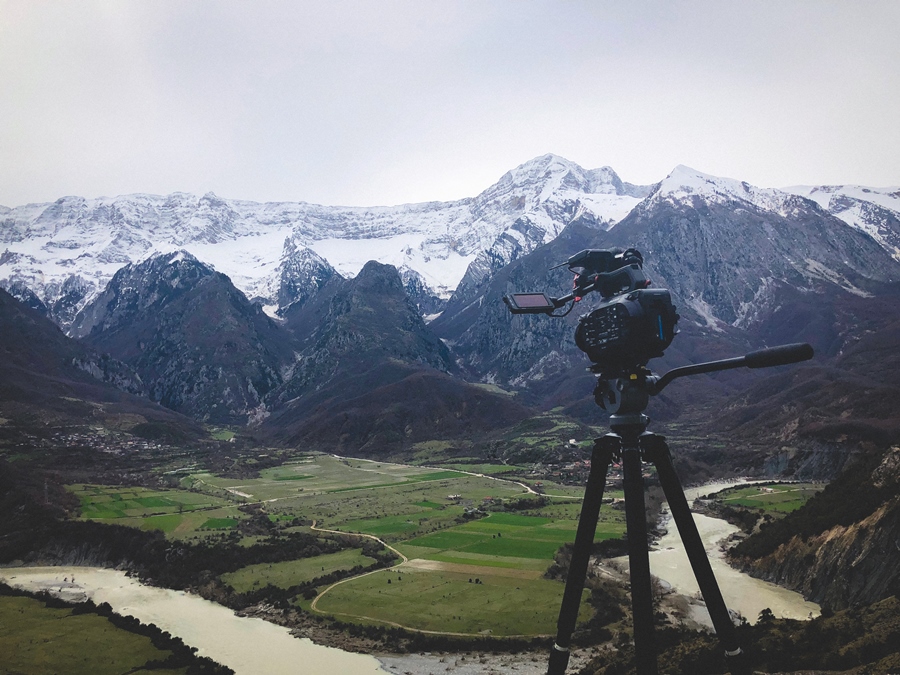 Inside my kit bag
In terms of the gear I used on this project, I opted to take my Sony FS7 out with me as a primary camera. Stripped down, the camera is lightweight and perfect for a run-and-gun project like this. In terms of glass, this was pretty much all shot on a Sony E 16-70mm f/4 ZA OSS lens. I took a variety of lenses out with me, but when push came to shove, it was a matter of being able to get the shot there and then. Digging around in my bag looking for a 50mm or wide-angle lens wasn't an option.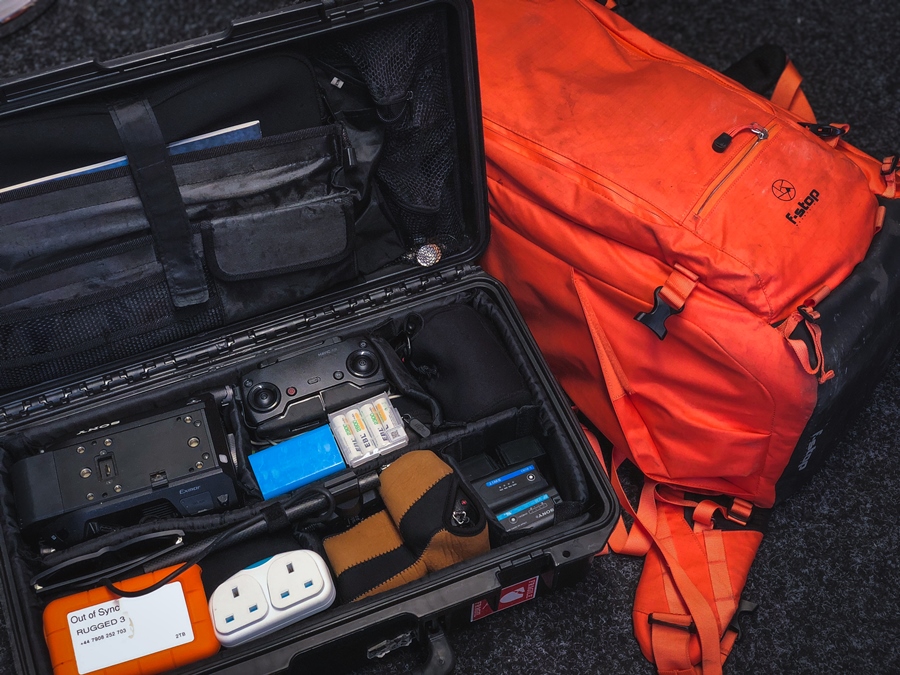 Featured heavily in the film are aerial shots which were captured on a DJI Mavic Air. Rather than use aerial shots for the sake of it, they were key in showing the scale of the problem out there. The Mavic Air was perfect for this type of shoot. It takes up very little space, can be readied for flight in a matter of seconds and the quality of the footage is superb. I did, however, face a couple of challenges when using the drone.
For one, I was flying without a neutral density [ND] filter on the lens and I have found a lot of footage has flickering shadows from the prop shaft on it. This isn't easy to remove, so in the future I'll be flying with either an ND filter or lens hood to hopefully prevent it from happening. Secondly, and probably the biggest challenge I had with the drone, was the design of the controller. There is a good reason why the Mavic Air is designed with detachable control sticks! Thrown in my rucksack with all my other kit, excess pressure snapped a little plastic part, which helped connect the stick to the electronic sensors. This meant that the control for x-axis motion wouldn't function at all.
While I did fly it using the mobile app, you're limited to such a small area that it wasn't a great deal of use. To fix this, I took the whole controller apart and managed to fix the tiny part back together with cyanoacrylate glue. I would advise to always remove the thumb controls during transit, as it was a very tricky operation!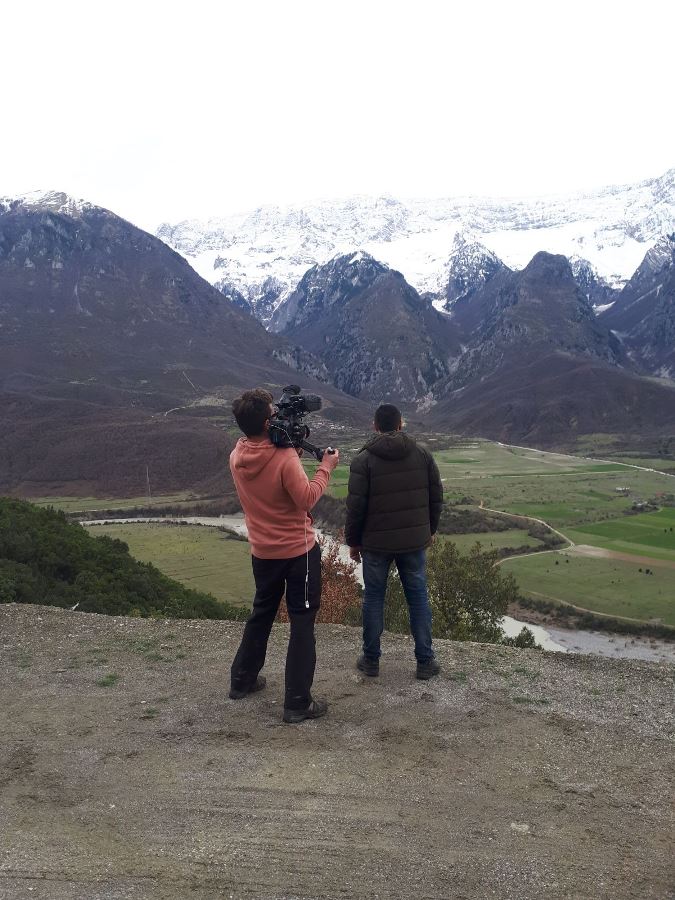 Shooting stripped down like this is rare for me these days, but I had other kit to help me capture the content too. This included my Sony A7R Mark II as a backup, a Sony UWP microphone, GoPro HERO Session, Miller DS10 tripod, Peak Design camera strap, f-stop Ajna rucksack and my trusty Peli iM2500 Storm case.
Rushes were offloaded every night from all cameras using ShotPut Pro 6. They were stored on two separate hard drives, which I then stored in separate bags. ShotPut Pro 6 automates the offloading process, so each day's rushes would go into a new dated directory with the camera details. This helped to simplify the process when it came to editing.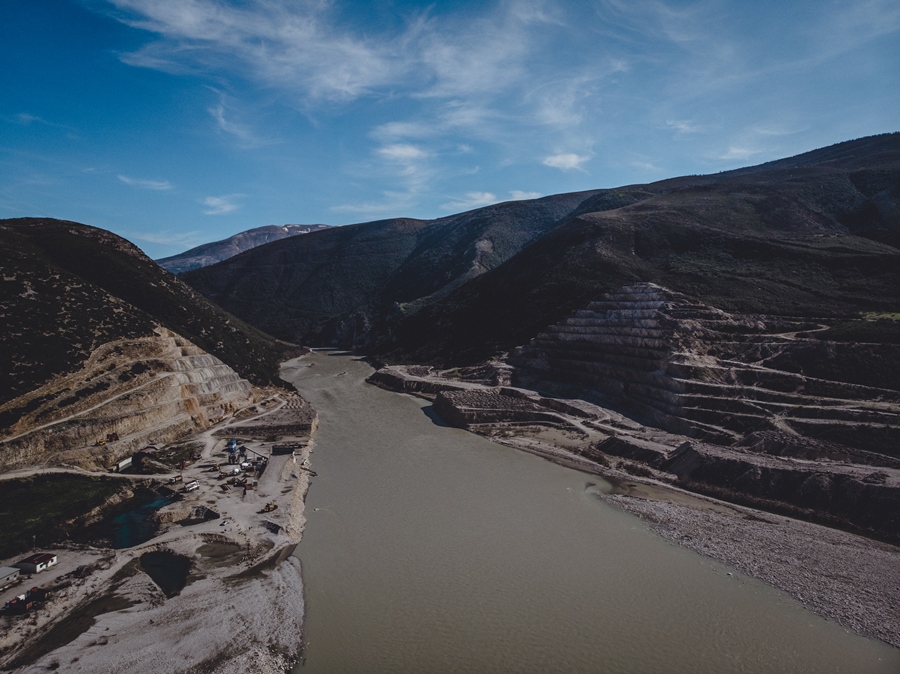 Editing the footage
The editing process proved long and arduous for the length of the deliverables involved. Most of the work was carried out in Adobe Premiere Pro, but I naturally bounced around the Creative Suite, using After Effects and Audition where extra detail was required. I used ReelSmart Motion Blur to mitigate the look of using a fast shutter speed on the drone.
This seemed to work well, although rendering times were insane, even with GPU enabled. Lumetri Color was my primary tool for the grade. I used the infamous Bert LUT and Film Poets' Mavic Air LUT as a basis, which I then adapted to suit the grade I was after.
Rather than just focus on one film, we built a campaign. We created a 7-minute film which told the whole story, 15-second snapshots to engage Instagram and Facebook audiences, and a 2-minute version as well. The whole purpose was to reach as many people as possible and across as many platforms as we could. I'm a big believer in telling stories in other ways than just a long old documentary. If you can engage someone with a 15-second snapshot, why pass up the opportunity?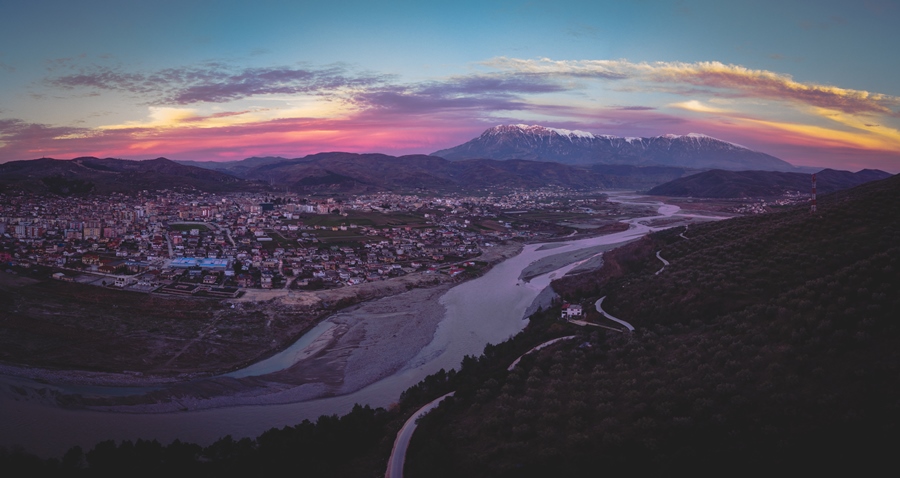 What I've learned
Looking back, there are a few things I would change. I lacked key interviews and some B-roll, when it came to the edit and telling the story I wanted to tell. Unfortunately, logistical challenges meant that it was not possible to capture everything I wanted. Luckily, I had some very supportive contacts in Albania who managed to help me with this, and I'm very grateful.
I think it's essential to distil environmental stories into digestible chunks that are relatable, to help people understand and engage with the story. Rather than presenting the massive devastation these dams will cause, showing individual cases where communities and individuals will be affected is more powerful. While we set out to do this, it's so easy to get sucked into the bigger picture and it's possible we've overlooked the smaller detail. The results, however, have been great.
We've had a fantastic response on social media to the campaign. It's been picked up and talked about by a variety of publications and influencers. It's my hope that if enough of us talk about these issues, then the people with the power might make wiser choices in the future. Finally, I'm so thankful for the opportunity to help document the plight of the effected communities. While my small effort might not have a huge effect on the course of the future, if we all do what we can, there's a greater chance that we will one day find a solution to environmental issues like this and others we face closer to home.

For more information on the campaign to save the Vjosa River, please visit: muchbetteradventures.com/vjosa
About the Author
Jon Collins is a freelance filmmaker with a passion for creating films for good. He's travelled the world with his FS7, and created films for many of the world's biggest brands and organisations. Keep up to date with his work on his Twitter page and website.
Related articles