Jade Beard and Sam Edmonds used the Blackmagic Pocket Cinema Camera 4K to document a Parisian photo walk with photographer, Thibaud Poirier
We caught up with Beard Askew Productions director and producer, Jade Beard, and freelance director of photography, Sam Edmonds, to talk about their latest project Palaces of Self-Discovery. The film was shot in Paris over three days, on the Blackmagic Pocket Cinema Camera 4K [BMPCC 4K], and stars professional photographer, Thibaud Poirier.
The project
Jade Beard: When Blackmagic's name popped up in my inbox, I was instantly intrigued. When I opened it to see the email was giving me the opportunity to pitch for the chance to use its latest camera, I was doubly intrigued. I had been on sets that used Blackmagic equipment in the past, but never picked one of the cameras up myself, so I saw this as a project to explore doing just that. Scroll forward a month, and I found myself unboxing the BMPCC 4K. With the camera unboxed and the pre-production set to commence, I started sourcing everything I needed to get started.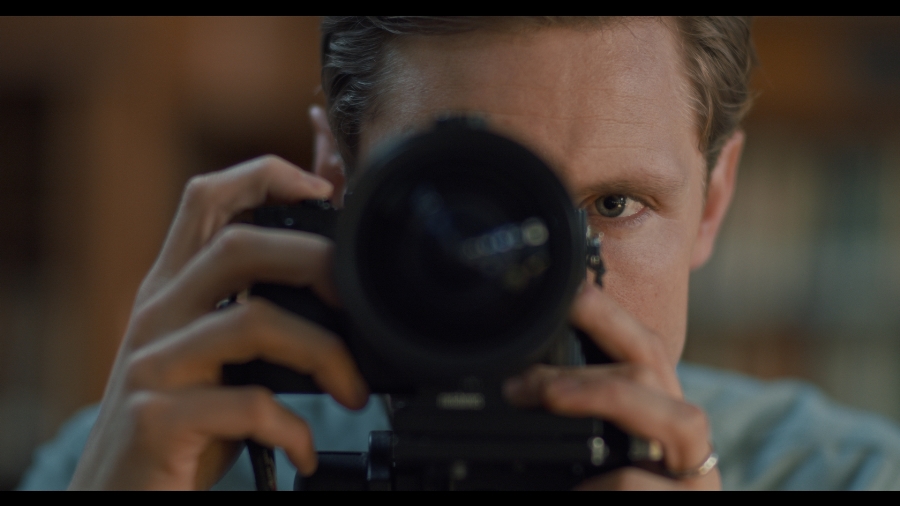 The concept
The project is a short profile film on photographer, Thibaud Poirier. Growing up in a variety of different landscapes and cultures, early on, Thibaud developed a love for architecture and urban environments. As a self-taught photographer, his focus is to capture the beauty and energy of these places as he sees them. I thought this would be the perfect story to test the BMPCC 4K.
The spaces that feature in the film are a balance of natural and artificial light, which really tests the camera's colour rendition and fidelity. What appealed to me from the start was the opportunity to use our cinematography to mirror Thibaud's work – his tasteful use of symmetry to highlight classical architectural beauty, as well as his strong visual interpretation of the solitude that one feels when immersed within these buildings.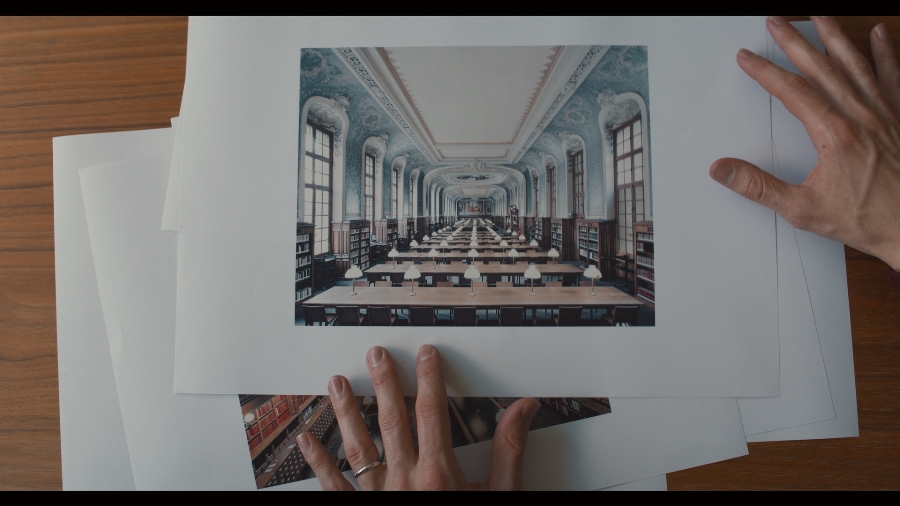 I knew that I needed an additional crew member to pull off this project. We had to cover all of the spaces in the film, over a very short timeframe, and I immediately reached out to long-time collaborator, Sam Edmonds. He is a DP I have worked with for years, and he understood the look we were after.
The title Palaces of Self-Discovery came from a conversation with Thibaud Poirier, during his interview. Architects create spaces for a purpose, and humans find form and everyday structure within these places, whether that's in gyms, libraries, churches, schools through to theatres. That got me thinking about how we use these spaces for self-discovery, to learn, reflect and even be entertained.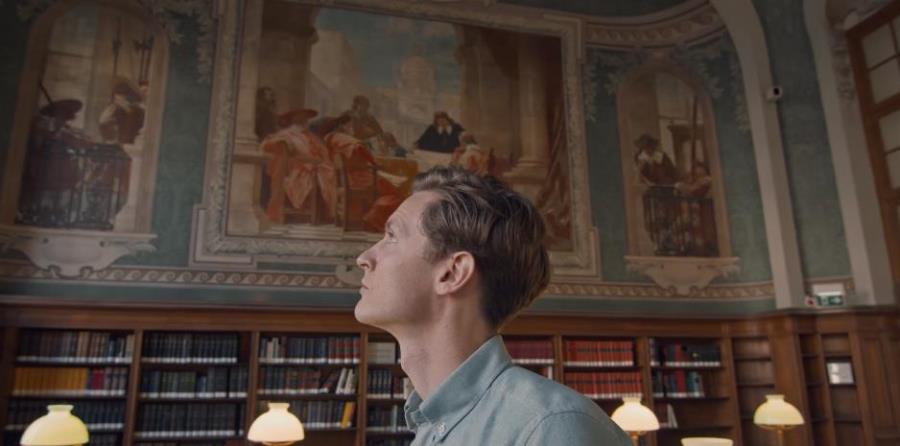 Kit choice
Sam Edmonds: Jade and I didn't have long at all to get things together in pre-production and, having never used the camera before, we decided to meet in London for a coffee and a test. From here, we built our kit list over the next few days. Due to the fast turnaround, it was also a case of what we could hire at such short notice. Working with a small crew of just two, we needed to keep everything portable and lightweight so that we could move quickly and intuitively, all without compromising on the cinematic finish we wanted.
We decided on the following kit…
Metabones Speed Booster Ultra (MFT to EF)
Samyang VDSLR 24mm, 35mm, 50mm and 85mm cine primes (T1.5, EF)
Tokina 11-16mm T3 cine zoom lens
ZHIYUN CRANE 2 gimbal
Sachtler DV 10 tripod
(We shot the project in 4K CinemaDNG RAW 3:1 at ISO 400, 1,600 and 3,200.)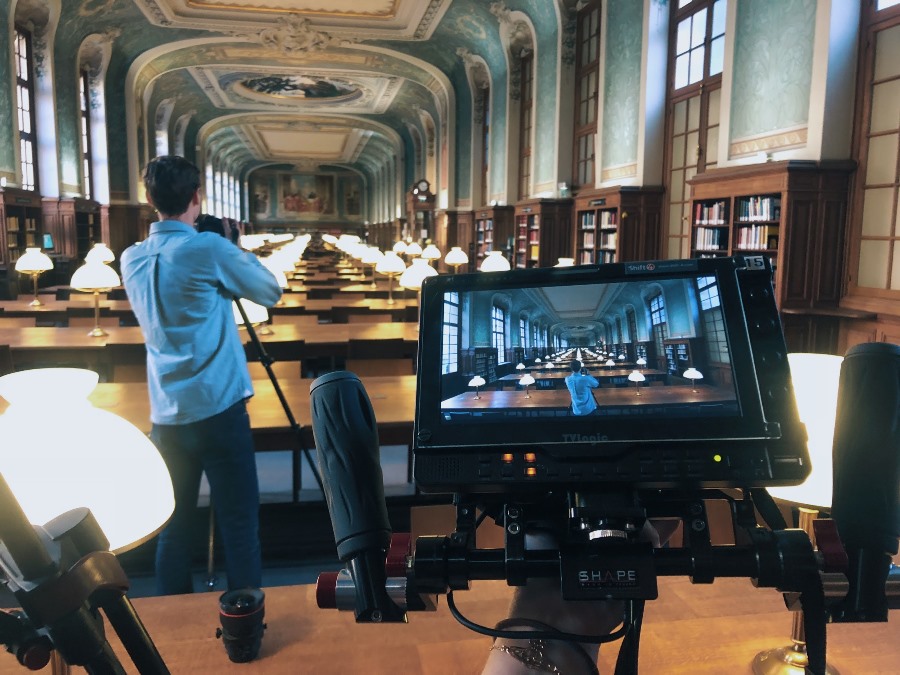 Sam Edmonds: We looked at various options for the lenses on Palaces of Self-Discovery. We wanted to work with primes and were originally looking into micro-four-thirds lenses, trying to find a set that had the focal lengths and overall look we were after. As we were going to be filming a lot of interiors, we wanted something reasonably wide to help us capture those spaces in the best possible way.
Although it would have been nice to shoot on the native sensor size, we decided to use a Metabones Speed Booster for the project and settled on a set of Samyang primes for the majority of the shoot. This provided a good range of focal lengths and a look we felt suited the project – the lenses are compact, slightly lower contrast and have good colour rendition when paired with the Pocket Cinema Camera 4K.
When we needed something a little wider than what the Samyang lenses could provide, we'd switch to a Tokina 11-16mm zoom lens – primarily used for our establishing shots. These were some incredible spaces, and I wanted to be sure we could capture their true scale and majesty. For all of the tracking shots we used the ZHIYUN CRANE 2 gimbal, which ensured we weren't burdened with lots of additional kit, and meant we could think on our toes and move with plenty of freedom. That was essential, given the limited window we had in some of the locations.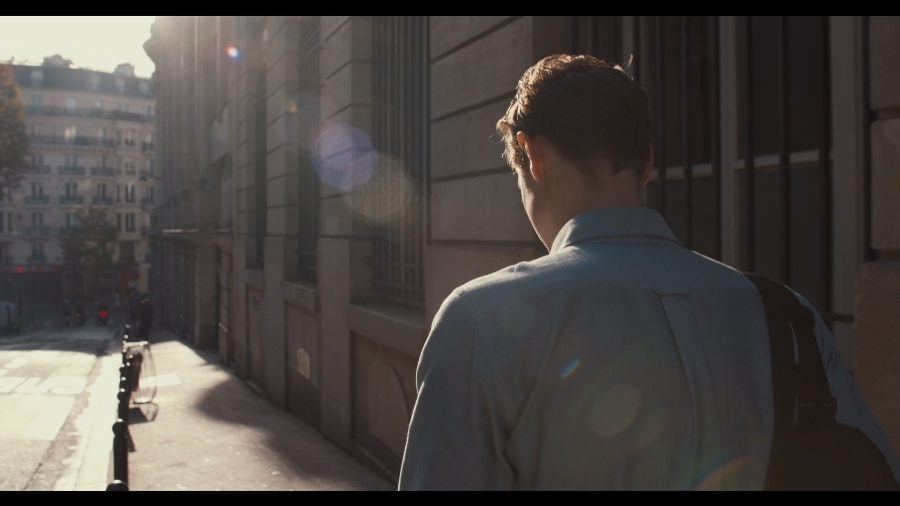 Shooting the film
Jade Beard: As Sam has alluded to, it was a real challenge to film each of the spaces in the time slots we were given by the venue managers. Sometimes we'd have as little as 30 minutes to get what we needed, and couldn't waste time with rigging and derigging. So the kit choices we made in pre-production were vital.
In each location we would discuss beforehand what we needed to make the sequence work. Once we had those shots, and if we had time, we could pick up a few extras. Upfront organisation and planning, as always, was key. It helped that Thibaud was a natural in front of the camera. He even acted as our fixer, putting us in touch with the spaces and suggesting streets in Paris we should visit for certain shots. Owning an artistic eye himself, Thibaud knew precisely what we were trying to achieve.
We tried to plan the shoot so that we were working our way across Paris, instead of jumping between locations and racking up a considerable taxi bill. Saving time this way also gave us the freedom to explore, and pick up shots and material that we hadn't perhaps considered or planned.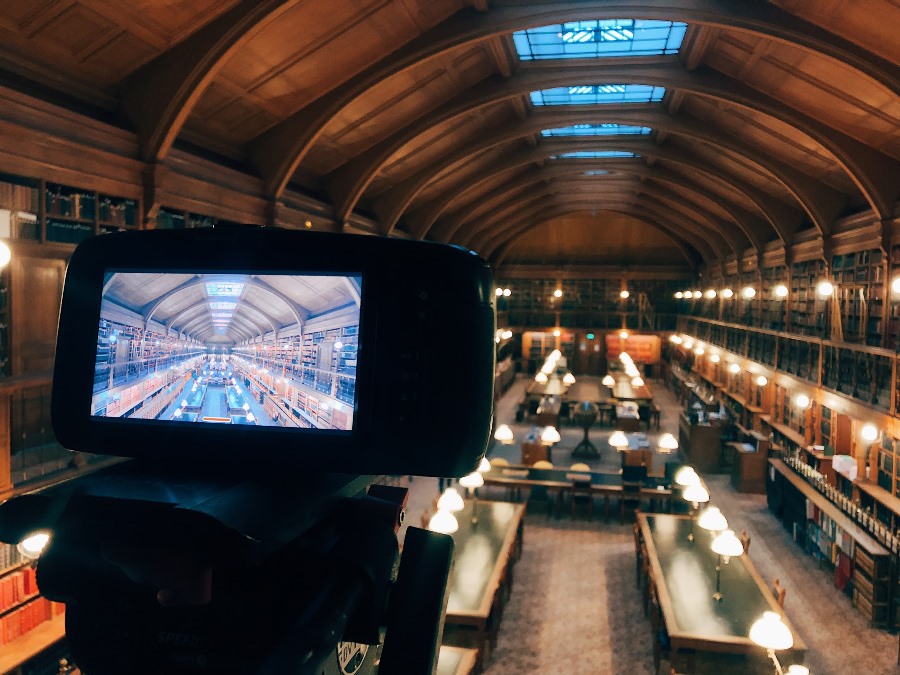 Sam Edmonds: We shot the whole project in 4K and relied on compressed RAW (3:1). It felt like the best choice as far as codecs were concerned and allowed us to get the most from the camera's sensor, while affording us some latitude in post to pull things back if the lighting conditions weren't optimal. This was especially true when we filmed in the Sorbonne Library and had to rely on available light only.
We also used a variable ND filter on all these lenses (when required), to get the correct exposure with the depth of field we wanted to work with within each scene. When shooting RAW on the BMPCC 4K we had the Log to Rec. 709 Blackmagic LUT overlaying on the 5-inch screen, so we had a rough idea as to how it was looking.
When judging exposure we mainly used false colour, which is a very accurate way to look at the exposure levels of all the elements within a scene. I would often switch the preview LUT off to also check the RAW image on screen, mainly for when I was concerned about the highlights clipping. Of course, using the waveform on our TVLogic monitor, as an additional exposure tool, tells you if you have clipped anything. But it's always reassuring to keep checking.
Jade Beard: It's hard to highlight a favourite location from the film, as they are all pretty amazing. If I had to pick one that stood out, it's Bibliothèque de la Sorbonne [the Sorbonne Library], which is stunning. After we'd finished filming we were invited into the balcony room, which is usually restricted. Thibaud was beautifully silhouetted as he took a photo of the Sorbonne Chapel's exterior and so we filmed it. The other standout moment was getting up early to shoot the sunrise over Paris from Montmartre, outside La Basilique du Sacré-Cœur.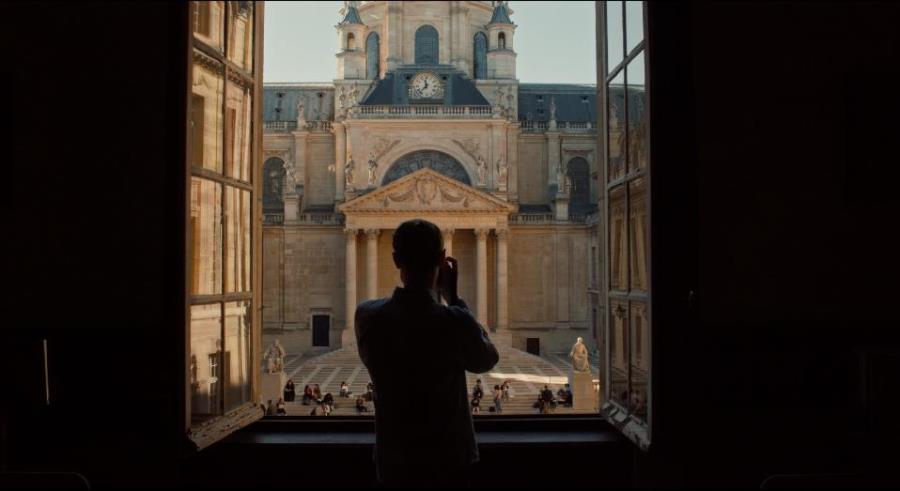 Next time
Jade Beard: If we were to shoot this again, we'd definitely consider using an external battery setup. It's a very power-hungry camera, with a single LP-E6 lasting around the 20-minute mark. I believe Blackmagic has in fact just dropped a firmware fix that improves battery performance, so that might have changed. That aside, I think the quality and look of the images coming out of this camera are great when you consider the price point. We really enjoyed using it on the whole, so go ahead: Watch the film, give the camera a go and form your own opinion!
We'll be following this behind-the-shoot article with another that purely focuses on the post-production and grading side of things. If you'd like to hear more about this project and would really like to immerse yourself in the technicalities of the BMPCC 4K, then make sure you check out our two upcoming events in the Wex Photo Video London and Wex Photo Video Edinburgh stores.
Related articles