The SmallHD Focus has positioned itself as an attractive monitoring solution for filmmakers who shoot on smaller, DSLR-sized rigs.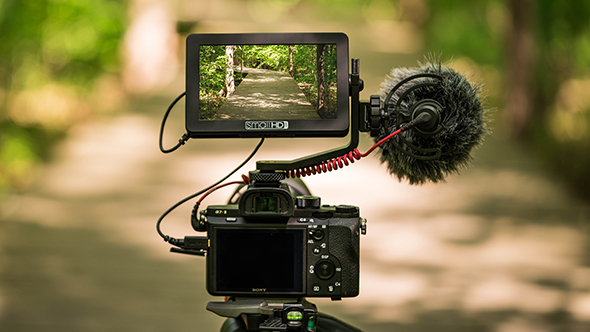 At a glance:
• 800nit daylight viewable touchscreen
• Tilt arm mount with 180 degrees of vertical rotation
• Pass-through power to camera
• Professional monitoring tools, including Waveform, 3D LUTs, and Focus Assist. The
SmallHD Focus features a 5-inch, daylight viewable 800nit display, which is sharp enough for achieving critical focus, and bright enough to be used outdoors.
The Focus is the cheapest monitor from SmallHD at launch, but packs the same interface and much of the same features as seen on their more premium monitors. SmallHD's co-founder Wes Phillips said, "Our goal was simple: to bring filmmakers who are limited by space, time, or budget a tool to significantly increase the production value of their work, without breaking the bank".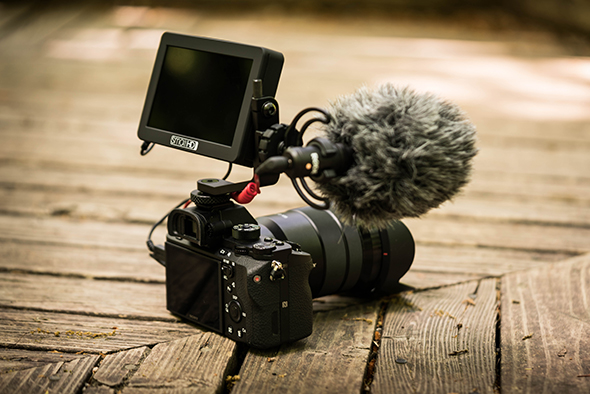 Straight out of the box, the SmallHD Focus can be directly mounted to your camera via the hot shoe mount, thanks to the included Tilt Arm. This mount has 180 degrees of vertical rotation, which should make for easy monitoring and adjustment for those run-and-gun situations. On the side of the arm is a vertically mounted hot shoe, so filmmakers still have the ability to rig additional accessories, such as microphones and small lights.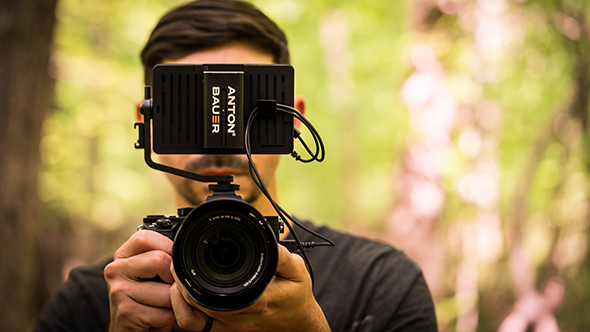 The Focus is powered by a single centre-mounted Sony L series battery. One of the more interesting features that this unit has is the ability to pass through power to small-format cameras. The auxiliary power output from the Focus can power cameras like the Sony Alpha series. SmallHD says the result of this should be an increase in a Sony A7 camera's battery life to around two and a half hours. This should equate to around two to three times more battery life than one would expect from Sony's standard NP-FW50 batteries.
About the Author
Kristian Hampton is Wex Photo Video's Technical Editor for Pro Video. A video specialist who has worked in corporate studios for companies such as Vodafone Group and PwC, as well as working as a freelance grip on various TV productions and features. He also runs Krade Media, providing enterprises with production services. Follow Kristian on twitter @KrissHampton