You don't need to spend a fortune to treat the photographer in your life this Christmas. Check out these ten great photographic gifts for less than £60.
1. Lensbaby Spark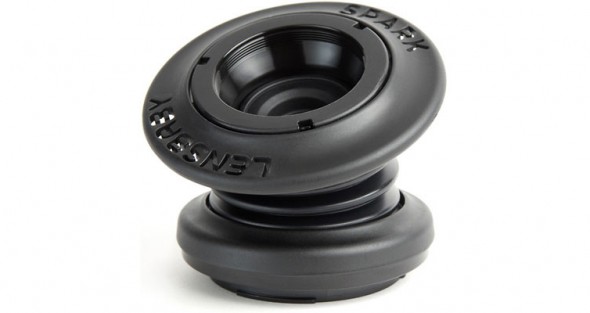 Think you can't get a new lens for less than £60? This manual-focus Lensbaby Spark allows photographers to capture something a little bit different to what they're used to, and does so without costing a fortune.
Simply mount it as usual and push and tilt the ring at the front until you've got your subject framed and focused and the peripheries blurred to your liking.
The 50mm focal length makes it ideal for portraits, whether it's used on full-frame or APS-C cameras, although it's also excellent when used in nature, cityscapes and even still life.
2. Canon PIXMA iP7250 Photo Inkjet Printer

This versatile, five-ink printer can be used be produce everything from documents and lab-quality prints to DVD and Blu-Ray labels.
It's equipped with Canon's FINE print head technology for 9600dpi prints, and with five separate ink tanks you only need to replace the one that's finished (rather than waste inks by replacing a single multi-ink tank, as on some other models).
Canon has equipped the iP7250 with Wi-Fi to negate the use of cables and you can even print straight from your mobile or tablet when using Canon's PRINT app or Apple AirPrint. Not only is it a great gift to impress, but it's also a fantastic way to motivate someone to print their work rather than leave it forgotten on their hard drive.
3. Manfrotto 679B Monopod with fre 234RC head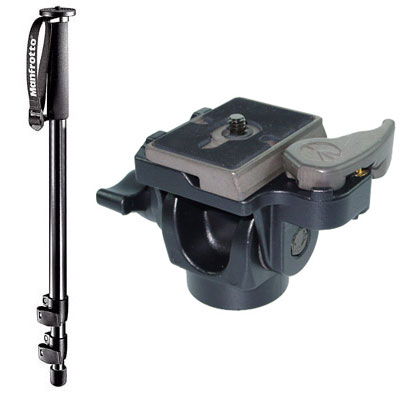 Very much a customer favourite, this lightweight monopod from Manfrotto is ideal for capturing motorsports, birds in flight and any other subjects for which a smooth pan is required.
It's designed with three leg sections that allow it to extend to a maximum height of 156cm and has a 6cm wide top plate to support a range of different camera bodies. The large rubber grip around its top means it handles more comfortably (particularly in colder conditions) while a hand strap has also been included for additional security.
Not only that, but with two thread sizes (1/4″ and 3/8″) at its top plate, it can be used with a wide range of entry-level, enthusiast and and professional cameras. Right now, it comes with a free head worth £26, which makes it excellent value for money.
4. Lowepro Tahoe Backpack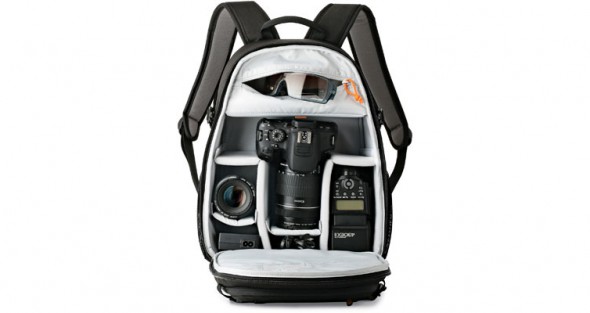 This stylish, lightweight backpack is a perfect fit for those with a modest amount of kit. Its main chamber accepts a DSLR with a lens mounted, together with an additional couple of optics and a flashgun, although the included dividers can be rearranged to suit your specific kit.
There's also a top compartment for sundry items, and space for a tablet up to 10 inches in size – this is suspended in Lowepro's CradleFit system to ensure it's guarded against any drops.
And finally, to protect other kit you may have in the bag, Lowepro has equipped it with weatherproof materials and padded outer cushioning.
5. Visible Dust Hurricane Blower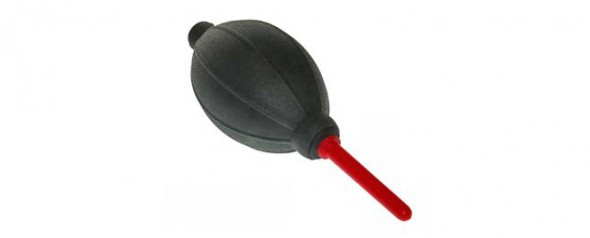 A product every photographer ought to have stashed in his or her kit bag, the Hurricane Blower makes light work of cleaning dust and lint from your gear.
The generous chamber allows you deliver a forceful blow of air against dust while staying contact free, while the long nozzle lets you to get into smaller spaces such as the rear of lenses and inside camera bodies and inside a viewfinder's eyecup.
While more stubborn marks may require a more forceful approach (such as a LensPen), the Hurricane Blower's effectiveness and safe operation means it's recommended as a first step to banish any loose dust.
6. Delkin USB 3.0 Universal Card Reader

If you've a stash of different memory cards, perhaps from different cameras, phones and other devices, you'll find an all-in-one card reader makes light work of getting all your images and videos to a computer.
This option from Delkin is pretty much as flexible as it gets, accepting a broad range of cards, from CompactFlash and all variants of standard-sized SD to microSD and even older xD cards.
It works on the USB 3.0 standard for super-fast transfer with the latest memory cards, although it's also backwards compatible with the USB 2.0 and 1.1 so that it can be used with a range of older devices.
7. Joby Gorillapod SLR Zoom Tripod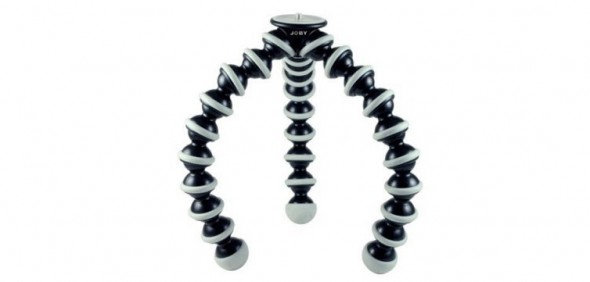 Your flexible friend when a tripod just isn't practical, the Gorillapod SLR Zoom is ideal for travel shots, long-exposures, street photography and more. Wherever you can wrap its legs you can capture some shots, and it becomes even more flexible when used with the optional ball head. Despite its slender weight of just 190g, this particular model is capable of supporting DSLRs with most lenses, although Joby also offers a number of other options for compacts and CSCs should you require something different to better fit your particular kit.
8. Lexar 64GB 633x (95MB/Sec) Professional UHS-1 SDXC/SDHC Card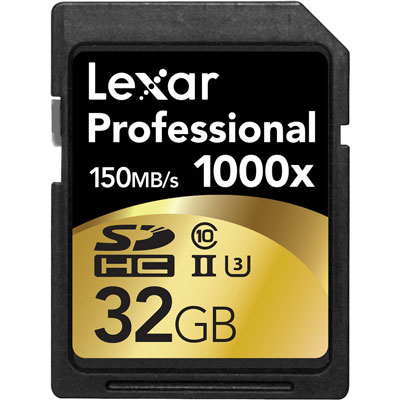 A perfect complement to the latest generation of DSLRs, compact system cameras and compacts, this high-capacity SDXC card is ideal for recording full HD or even 4K video, thanks to its UHS-II technology (UHS Speed Class 3 (U3)).
Of course, it's just as adept at handling bursts of high-resolution Raw images and JPEGs, and with read speeds of up to 150MB/s it ensures you can quickly transfer our files over to a computer.
It even comes with free Image Rescue software, designed to help you retrieve accidentally deleted files.
9. LaCie P'9220 Mobile Drive – 1TB

Hard drives aren't exactly the most exciting pieces of kit, and this often extends to their design, but this handsome addition to LaCie's range manages to blends an impressive spec with fine looks.
Built in collaboration with Porsche Design, it's encased in a 3mm-thick brushed aluminium shell for solidity and provides an additional level of security through password protection, while its USB 3.0 port allows you to copy a 700MB video in just seven seconds.
You can even set it to automatically backup your data to make sure you always have a copy of vital documents and files.
10. Hoya Pro ND 1000 Filter

This ND filter from Hoya allows you to capture particularly long exposures by reducing the light coming through the lens by ten f-stops. Unlike square types that require a separate holder, this filter simply screws into the front of your lens like a polariser or UV filter for maximum convenience, and enables exposures lasting many minutes when shooting at night.
Available in various sizes between 49mm to 82mm, the filter is constructed with a low profile ring to make sure it doesn't introduce unwanted vignetting into the frame, while ACCU-ND coatings are employed to make sure images aren't affected by any unwanted colour casts.
All but the largest two options are currently available for less than £60, making it a neat gift for tripod-toting photographers who want to take their long-exposure photography to a new level.
Related articles