We pick out the best lenses that are weather-sealed and ready to take a little punishment. Adventurous photographer? Look no further…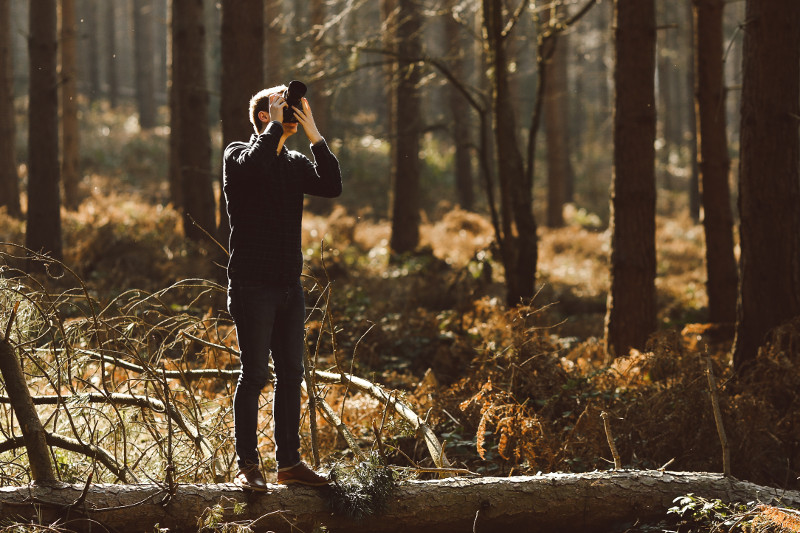 It's easy to be precious about your camera gear, but the truth is that great photographs aren't taken by staying inside all of the time.
(Well, all right, studio shots are. And still life. And a fair amount of portraiture. And interior architecture. And – okay, okay, look, this is a guide to outdoor lenses, you might as well get on board now.)
As cameras and lenses have got better and better, so has the weather-sealing they are equipped with. Gone are the days when you had to cover your film SLR with your coat at the first sign of rain – now many cameras and lenses are perfectly capable of staying out in poor weather for as long as you are.
Not all of them though, and that's where we come in. We've put together a guide to our favourite outdoor lenses available right now, across a multitude of systems and spanning different focal lengths. This is by no means an exhaustive list of course, but it should be enough to get you thinking about the kind of lenses you want to use on your outdoor adventures.
So, let's get started!
This is one of the lenses for Canon's relatively new full-frame mirrorless RF system. It's designed to allow you to get the best out of those big sensors in the EOS R and RP, and it does that while being extensively weather-sealed enough to spend a night outside in the rain. Well, probably. Don't actually leave your lens out in the rain overnight.
But we digress – the L in the name means this is a Canon L lens, part of the professional series that's renowned for its peerless quality inside and out. Fluorine coatings on the front and rear elements make them easy to clean, while the lens also takes advantage of the increased communication capacity thanks to the RF-mount's 12-pin connection. Rounding out the feature-set is 5-axis image stabilisation which improves the camera's light-gathering capabilities, allowing you to stay out for longer.
Canon RF 24-105mm f4L IS USM Lens
The highly versatile Canon RF 24-105mm f4L IS USM Lens offers photographers and filmmakers an ideal balance between performance, portability and image quality. The zoom covers wide-angle, standard and telephoto focal lengths, whilst its 5-stop Image Stabiliser (IS) preserves sharpness in low light.
£1,189.00 inc. Cashback View
Pentax has a great line in weather-sealing for its DSLRs and lenses. The construction of this particular lens is safely weather-sealed at 11 different points, preventing the intrusion of water and ensuring that you can shoot safely in the lens if you pair it with a Pentax DSLR.
It's also a great lens in its own right – spanning a useful focal length that's excellent for everything from street shots to landscapes. It's a good one for travel thanks to its light weight of just 442g, and it boasts such useful features as super-fast autofocus powered by a pulse motor, as well as a high-grade, multi-layer HD (High Definition) coating that ensures superior light transmission.
Pentax-DA HD 55-300mm f4.5-6.3 ED PLM WR RE Lens
The Pentax-DA 55-300mm f4.5-6.3 PLM WR is a compact, weather-resistant telephoto lens designed for use with Pentax KAF4-mount DSLRs, such as the K-70, K-1, K-3 II, K-S2 and K-S1. It provides focal lengths of between 84.5-460mm when used on an APS-C sensor camera, and has an upgraded AF system that assures quiet, high-speed AF operation, particularly when used with the new Pentax K-70. At just 89mm in length and an approximate weight of 442g, it is entirely weather-sealed, making it a convenient lens to use when shooting outdoors. Incorporating extra-low dispersion (ED) elements in its optics, the Pentax 55-300mm f4.5-6.3 WR Lens is guaranteed to deliver high-resolution, fine-detailed images with rich contrast.
£399.00 View
This is also a lens for a newer full-frame mirrorless system – this time it's Nikon and the Z system, launched to much fanfare in 2018. The Nikon Z 24-70mm f2.8 S Lens boasts a tough and compact build with plenty of weather sealing to keep out dust and moisture, so you should have no fear taking it for an outdoor shoot.
With a minimum focusing distance of 0.38m and ultra-sharp performance that produces images that are super-sharp right across the frame, the Nikon Z 24-70mm lens is terrific for a whole host of applications. Whatever your outdoor shooting plans – whether you're planning on hunting the hills for great landscapes or pounding the streets for perfect fleeting moments – this lens should see you more than covered.
Nikon Z 24-70mm f2.8 S Lens
Introducing the first Nikon Z f/2.8 Pro Lens - the fast NIKKOR Z 24-70mm f/2.8 S. Nikon today introduces the first of the f2.8 pro lenses for Nikon Z. The NIKKOR Z 24-70mm f/2.8 S is a professional lens that boasts an exceptionally compact build, advanced optics, and extensive weather sealing. Stills or video, this workhorse lens delivers superb results.
£2,119.00 View
Enjoy the super-high quality of this ultra-sharp prime lens for Fujifilm X cameras. A wide-angle lens that's perfect for landscapes, the XF 23mm f2 R WR Lens boasts an internal construction of ten elements in six groups, including two aspherical elements that have been specifically positioned to ensure edge-to-edge sharpness in all images. Made with Fujifilm's trademark stylish construction, the lens is a pleasure to look at and a joy to shoot with.
It's worth noting that if you want a weather-sealed body to go with the lens, you're best off using Fujifilm's higher-end cameras such as the X-T3 or the X-Pro series. Check with the manufacturer for more information, and remember you can always try before you buy with Wex Rental.
Fujifilm XF 23mm f2 R WR Lens - Black
The Fujifilm XF 23mm f2 R WR is a compact, weather-resistant lens that offers a 35mm equivalent focal length in full frame, making it perfect for travel, street, and portrait photographers. It has a fast and bright f2 aperture that makes it suitable for lower lighting conditions. Furthermore, the f2 is comprised from 9 diaphragm blades that are able to deliver beautiful bokeh and shallow depth of field.
£415.00 View
This fantastic zoom for the Micro Four Thirds system is not only versatile and high-quality, it also boasts a design that's dust and splash-proof design and freeze-proof down to -10 degrees, providing you with total peace of mind even when you're shooting in the roughest of conditions.
Panasonic has done an exceptional job with this lens, kitting it out with Power OIS (optical image stabilisation) that works in tandem with the image stabilisation systems in Panasonic cameras to provide the ultimate in handheld stability. The silent operation means it's also hugely useful for video, so if you're planning on shooting some outdoor movies on Micro Four Thirds, this is your tool.
Panasonic 12-60mm f2.8-4.0 LEICA DG VARIO-ELMARIT POWER O.I.S. Lens
The Panasonic 12-60mm f2.8-4.0 Leica DG Vario-Elmarit Power O.I.S. Lens with Micro Four Thirds fit is a versatile zoom capable of smooth, silent operation for both stills and video. Suitable for a variety of shooting situations, its wide f2.8-4.0 aperture provides a beautiful defocus effect, whilst the POWER Optical Image Stabiliser compensates for blurring, allowing for handheld shooting even in dimly lit environments. The lens also features a compact, rugged, splash- and dust-proof design.
£799.00 View
Also for Micro Four Thirds, Olympus's 14-150mm f4-5.6 ED M.ZUIKO Digital II Lens covers a hugely generous focal range and boasts a lens drive that's equally suited for video and stills. No matter what you're tackling, you can be confident that this lens will give you fast, quiet and accurate autofocusing, and the construction is, of course, weather sealed to be protected against dust, splashes and freezing temperatures.
Portable and lightweight, this is very much designed to be a travel-friendly all-in-one lens. It weighs just 9 ounces (no, we don't know why they use imperial measurements either, it's 255g, you're welcome) and when collapsed it measures just 3.27 inches (that's just over 8cm, if you were wondering), so it'll easily fit in a pocket!
If you're the type to shoot outdoor portraits, this Sony FE 85mm f1.8 Prime Lens is the ideal choice, as not only is it just the right focal length for flattering images of people, but it's also built with extensive sealing to protect against moisture and dust. Its large maximum aperture allows it to produce images with beautifully vivid bokeh, while it also offers both fast and accurate autofocus and snappy, reliable manual focus, so no matter how you shoot, you'll be covered.
Designed to work with Sony's full-frame E-mount cameras, this lens will ensure images of peerless quality. All this and it only weighs 371g – meaning you won't break your back carrying it to the shoot location!
Sony FE 85mm f1.8 Prime Lens
Suitable for APS-C and full-frame compact system cameras, the Sony FE 85mm f1.8 Prime Lens with FE-mount is a mid-telephoto prime with a wide f/1.8 aperture and 85mm fixed focal length. The ideal choice for portraiture, the lens features a 9-bladed aperture to deliver smooth bokeh, and a double linear motor system to ensure quiet focusing. The lens is also dust-and moisture-resistant and offers a minimum focusing distance of 0.8m.
£499.00 View
About the Author
Jon Stapley is a professional journalist with a wealth of experience in a number of photography titles including Amateur Photographer, Digital Camera World and What Digital Camera. See more of his writing on Jon's author page.
Related articles