Looking for the ideal present for a photo-loving father? We've rounded up a collection of fun and useful gift ideas at various price points to provide some inspiration.
1. PhotoPhreezePhun – Camera Ice Cube Tray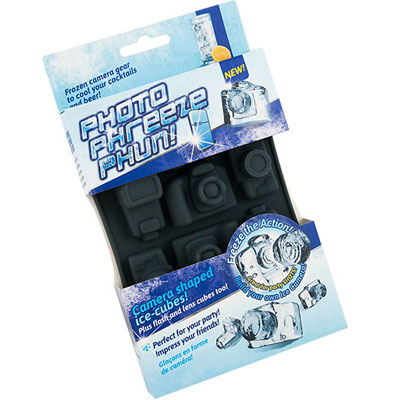 Cheap and cheerful, the PhotoPhreezePhun Camera Ice Cube Tray is an ideal gift for the photo-obsessed drinker in your life, especially as we enter barbecue season. Made from flexible silicone, the tray contains moulds for tiny camera-, lens- and flashgun-shaped ice cubes. But this gift has more than one trick up its sleeve – you can also use the PhotoPhreezePhun tray to create photo-themed chocolates, jelly treats and cake decorations! Each tray can be used to make 12 moulded shapes including two pro SLRs, two SLRs, two mirrorless cameras, two flashguns and four zoom lenses.
2. Peak Design CapturePro Camera Clip with PRO Plate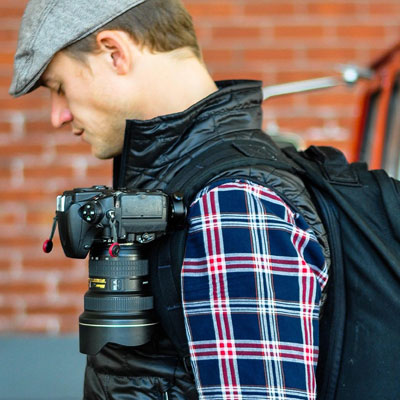 The Peak Design Capture PRO Camera Clip is a pro-quality camera-carrying solution. If the person you're buying a present for doesn't need or want a new camera bag, this is an extra that they'll love. The Capture PRO Camera Clip is made from aluminium and allows you to attach a camera to a backpack, belt or any strap that is up to 3-inches wide and 0.5-inches thick. When attached to the Capture PRO Camera Clip, cameras are securely held by its quick-release plate and within reach at all times.
3. Billingham Hadley Pro Original – Sage FibreNyte/Tan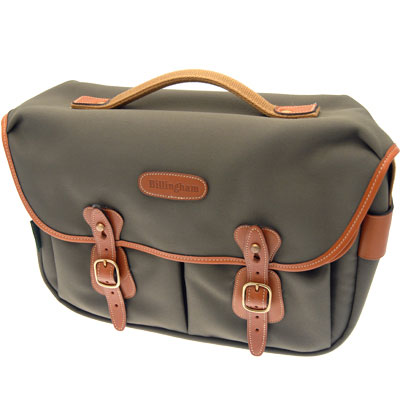 The Billingham Hadley Pro Original is a classically-styled shoulder bag for those with refined tastes. Billingham bags are designed and made in Britain, with quality materials and components to help them withstand the demands of regular use. Filled with removable padded dividers, this bag should keep precious camera gear safe and well organised. With its abrasion-resistant tanned canvas upper, along with leather and brass detailing, this is the perfect gift for a gentleman.
4. CamRanger Wireless Camera Control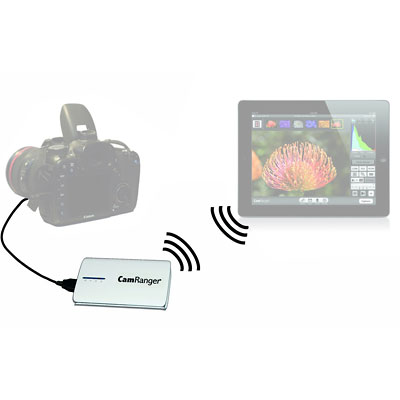 What do you buy for the photographer who seems to have all of the camera gear that he needs? A wireless controller that allows him to operate his camera from his iPad or iPhone of course! Compatible with Canon and Nikon DSLRs, the CamRanger links cameras to smart devices via Wi-Fi using a free iOS app. Once connected, the camera's menus and live view can be streamed to an iPhone, iPad or iPod, giving the owner remote control over settings and capturing functions.
5. DJI Phantom 3 Advanced Quadcopter Drone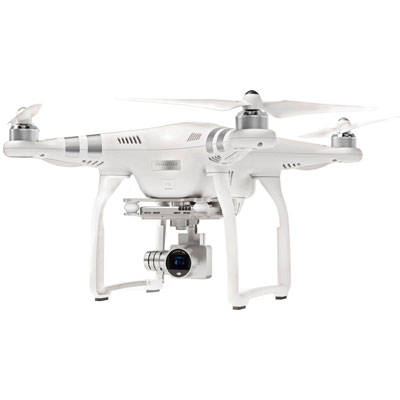 How much do you love your father? Other than tacky socks and crockery, nothing says best dad in the world like buying him one of the best gadgets in the world. This ready-to-fly quadcopter drone is one of the most advanced consumer-grade unmanned aerial vehicles on the market. The Phantom 3 has a 3-axis gimbal-stabilised system with a bright f/2.8 lens that can capture 12-megapixel stills and breathtaking aerial footage in Full HD (or 4K video if you opt for the DJI 3 Phantom Professional). It may not be cheap, but it is fantastic – and besides, you can't put a price on love.
6. Manfrotto Pixi Mini Tripod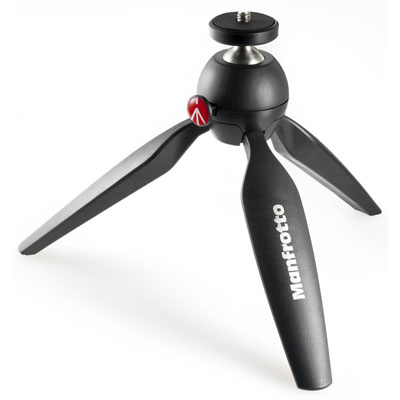 A lightweight and portable camera support, the Manfrotto Pixi Mini Tripod is ideally suited to a compact or Compact System Camera. The tripod is made of plastic and aluminium, while its fixed-length legs provide a height of 13.5cm and fold small enough for the tripod to be slipped into a pocket when not in use. There's also a push-button control for quick repositioning of the head, which itself has a 35º tilt range.
7. Lomography Konstructor Flash
Some dads love a DIY project, and what better way to wile away the hours (1-2 hours in a single sitting, so we're told) than by building a camera? The Lomo Konstructor kit provides all you need to construct a 35mm analogue plastic camera. Available in various models and with scope for personalisation using the stickers included, the kit is a fun insight into how a camera creates images. The complete camera features a top-down viewfinder and includes a detachable 50mm f/10 lens, as well as a flash-sync terminal.
Related articles