DJI has announced the Spark, a palm-sized, carry-everywhere drone with a 1/2.3-inch sensor
The DJI Spark, unveiled at a launch event today, is billed as the firm's "smallest, smartest, simplest drone."
It's designed for immediate, convenient storytelling. Small enough to carry everywhere – as the demo pointed out, it's not dissimilar in size to a Coke can – the Spark can be activated and flying with a couple of taps, within seconds, allowing users to capture fleeting moments and stories.
It is controlled in a variety of ways, however the most interesting is the palm control. Thanks to the intelligent flight controls, once the drone hits the air, the user can command it to move left, right, up, down and further away with a simple series of hand gestures, detected by the on-board sensors. This functionality was demoed at DJI's event, and it looks to work incredibly well. You can also use hand gestures to tell the Spark when you want it to take a shot.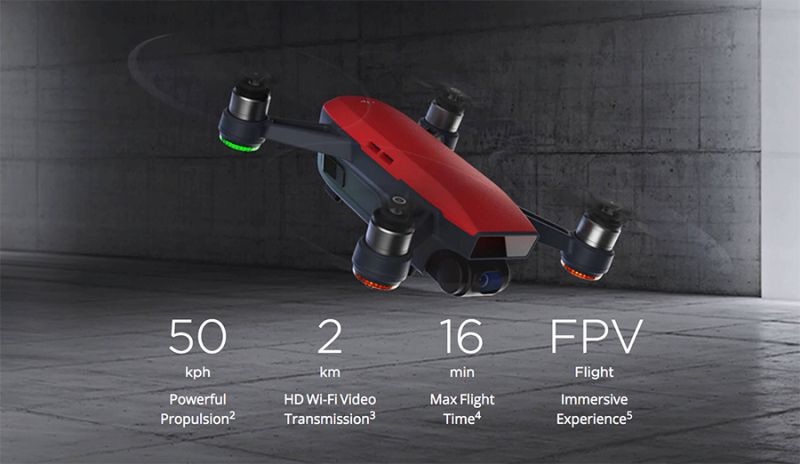 The Spark can also be controlled via smartphone up to a distance of 109 yards, or via the remote control up to a distance of 1.24 miles. Its flight time is 16 minutes, though this can be extended with a quick charge thanks to the Micro USB charging port.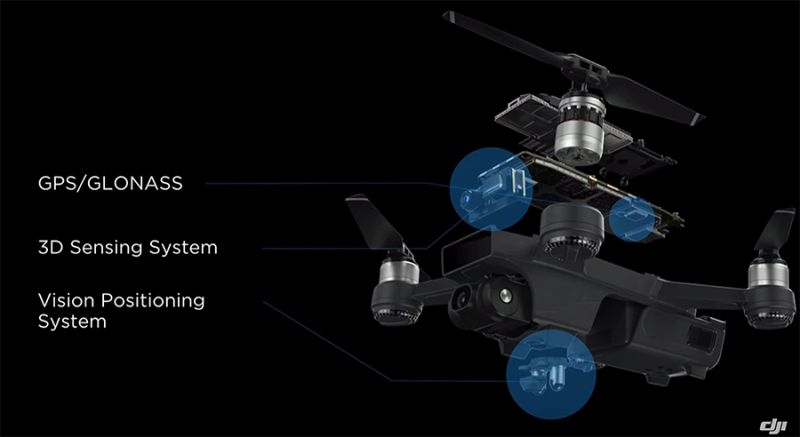 It captures 12MP stills and Full HD video with its 1/.2.3-inch sensor, and carries a two-axis mechanical gimbal for stability. It has a new feature called QuickShot, in which the Spark will shoot one minute of footage then automatically chop it down to a ten-second shareable clip with video.
It also has a number of selectable automatic flight paths based around subject-tracking, such as Rocket (top down shot) or Circle (circling around a subject).
The Spark can avoid obstacles, and has a maximum flight speed of 31mph.