Two new additions to Ricoh's compact camera line-up are set to hit the shelves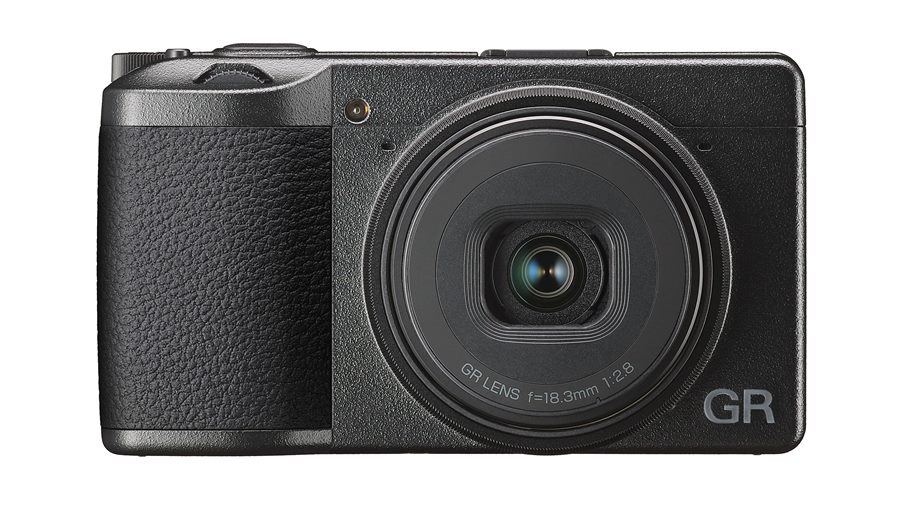 Ricoh GR III
Ricoh's new announcements start with a successor to the GR II, the Ricoh GR III. This small compact features a fixed lens and an APS-C-sized sensor, like its predecessor. However, most of the components are newly designed for improved quality and functionality.
The new 24.2MP APS-C-sized CMOS sensor features no anti-aliasing filter for high-quality, high-resolution images. This sensor is driven by the new GR ENGINE 6 imaging engine, meaning the camera can output 14-bit RAWs. The camera's accelerator unit optimises the data delivered by the sensor, which helps to provide an incredibly high ISO sensitivity (maxing out at 102,400) for extreme low-light shooting.
Ricoh has even included a newly developed Anti-Aliasing Filter Simulator, which uses microscopic vibrations to minimise moiré at the same level as a physical filter. This feature can, of course, be switched on or off.
If the new imaging engine and sensor weren't enough, Ricoh has also designed a new fixed lens for the GR III. Like the GR II, the focal length of the GR III's lens is 18.3mm – equal to approximately 28mm on a full-frame sensor. Of its six super-slim optical elements, one is a high-refraction, low-dispersion glass element and one is a moulded glass element. This new design makes for the sharpest possible images, while helping to minimise chromatic aberration and reduce distortion to a minimum.
To build on the GR III's "snap everything" ethos, the lens is able to focus down to just 6cm in macro mode and also has a built-in 2-stop ND filter. The lens itself has a nine-blade aperture, which should create beautiful bokeh when shooting with a narrow depth of field.
The GR III incorporates a hybrid AF system using both a contrast-detect and phase-detect system for optimal speed and precision focusing. Camera shake is also minimised with a 3-axis Shake Reduction system [SR], providing four stops of compensation.
For those photographers wanting to have images ready to share, straight out of the camera, you can use the Image Control function. This feature allows the user to adjust various parameters, such as hue, saturation and contrast as desired. Once you have generated a set of finishing touches that you like, you can even save your custom setup for easy selection in the future. The GR III has Bluetooth and wireless LAN so that you can easily share your images with your mobile device.
The GR III has a 3.0-inch rear LCD, which is touch sensitive. This allows you to control things such as moving the AF area, selecting menus and zooming or advancing during playback. This screen is housed within the GR III's sturdy magnesium-alloy chassis and, despite its sensor size and the presence of the SR system, has managed to stay incredibly compact. In fact, the GR III is smaller than its predecessor, making it an even more pocketable camera.
Although the GR III is mainly aimed at being a stills camera it can shoot 1080p HD video at up to 60fps, so you're able to capture footage should you witness an unmissable event.
The Ricoh GR III is designed to be a camera you can take with you everywhere and – thanks to its small build, APS-C-sized sensor and impressive list of features – it looks to be an ideal travel companion.
Too long; didn't read…
Who's it for? If you're looking for a small, all-in-one camera with a good sensor size, the GR III is for you. We're expecting it to be ideal for travel or daily excursions.
What does it compare to? The Panasonic LX100 II provides a slightly smaller four-thirds sensor, but has a small zoom. The Fujifilm X100F is probably the closest comparable body, with its APS-C-sized sensor and fixed focal length lens.
Why should you care? The GR III's big sensor, compact body and good ISO range should make for a really nice travel camera.
What do we think? The GR III pushes image quality above all else, and its fixed lens could force users to really study the art of photography, rather than just take 'snaps'.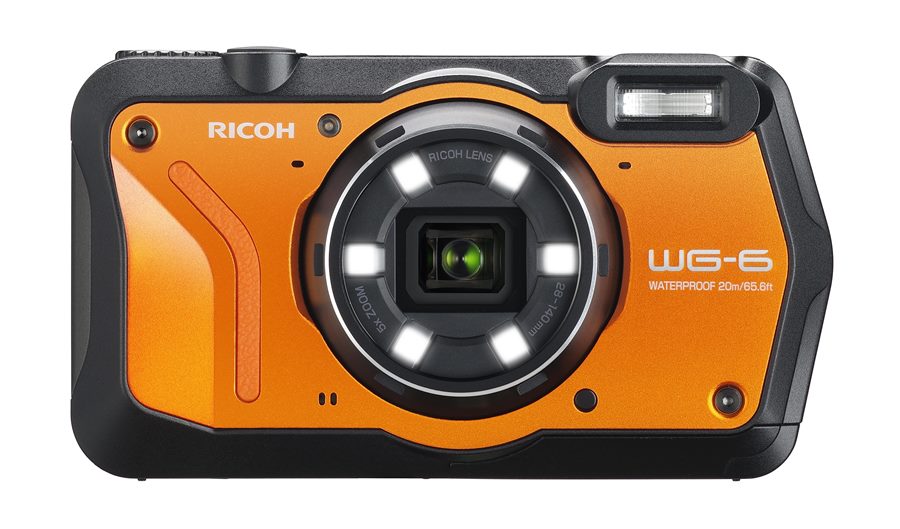 Ricoh WG-6
Ricoh is also releasing an update to its ever-popular WG series, the WG-6. This new 'tough' camera will contain a whole host of new features, as well as being the most dependable model in the history of the WG series, according to Ricoh. And its impressive specs seem to back this up.
The WG-6 is waterproof down to 20m; it can be dropped from 2.1m and is even freeze-proof down to -10°C. A 20MP back-illuminated CMOS sensor creates high-resolution images, even in challenging lighting situations, and a high-performance imaging engine means you can shoot 4K resolution video clips.
For those looking to enjoy the great outdoors with the WG-6, the camera has a built-in GPS unit, an electronic compass and six small LED lights around the lens for macro shots in poor light.
For more information on the WG-6 and other Ricoh releases, stay up to date via our YouTube channel, Facebook, Twitter and of course, the Wex Blog.
About the Author
Amy Moore is Wex Photo Video's Content Marketing Manager. She enjoys numerous types of photography, especially landscapes and meteorological photography. Check out her instagram here!
Related articles