Shoulder bags offer a streamlined combination of style and functionality. We run through ten of the best
1. Tenba Cooper 13 Slim Camera Bag
The Tenba Cooper 13 is a slim and handy bag whatever your setup, able to accommodate either a nmirrorless camera with four to five lenses or DSLR with two to three. As well as this you can expect to fit in a flashgun and other accessories, as well as a laptop in the dedicated 13-inch sleeve. With quick-access, protective padding and a waterproof, full-grain leather base panel, your gear will be protected even in wet and rough conditions.
2. Billingham Hadley Pro Large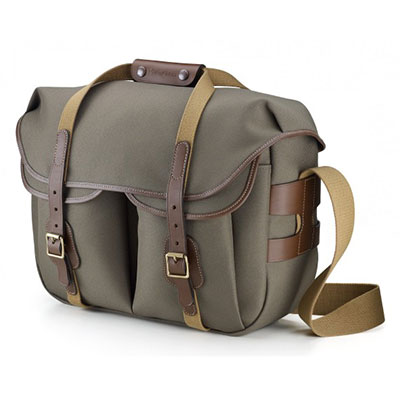 The Billingham name is a recognised seal of quality in the photographic world – you know you're getting a quality bag when it's Billingham-branded. The Hadley Pro Large is no exception, designed to be a multi-purpose bag that can be customised to the user's needs. With space for a large DSLR with lenses, as well as 15-inch laptop and extra accessories, the Hadley Pro Large can accommodate a hefty amount of gear , and thanks to its wide-webbed strap and thick leather grab handle is comfortable and convenient to carry.
3. Peak Design The Everyday Messenger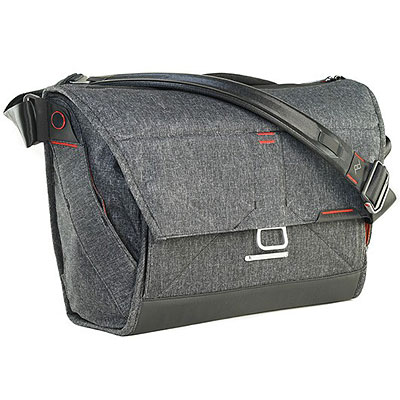 The multi-panel design of the Peak Design Everyday Messenger allows it to expand and contract without losing shape, while the flex-fold dividers mean you can customise the interior space for maximum efficiency. Able to hold a full-frame DSLR with three lenses and accessories, the Everyday Messenger is designed with multiple quick-access points and attachment points for Peak Design's Capture clips, allowing you to augment the bag with extra accessories.
4. Lowepro ProTactic SH 180 AW Shoulder Bag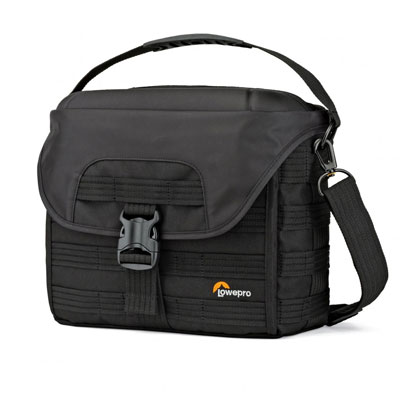 Lowepro's Pro Tactic SH 180 AW shoulder bag is designed for urban street shooters, with a compact construction featuring modular accessories that provide the option to expand the bag's capacity and add accessories such as a tripod or a light jacket. A built-in all-weather cover provides protection against the rain, while the rugged top protects your gear from impacts. The organised front compartment is useful for stashing small accessories and keeping them separate.
5. Vanguard VEO 37 Travel Shoulder Bag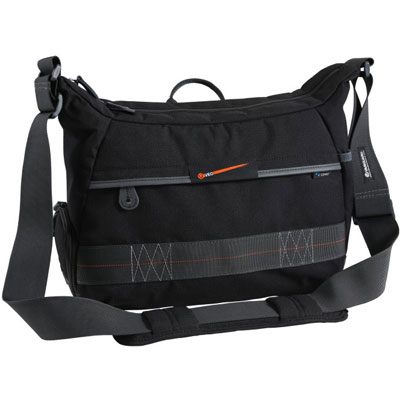 If you're in the habit of carrying a tripod on your travels then the Vanguard VEO 37 is a great choice as it features a dedicated storage area for a travel tripod. As well as this there's space for a latest-generation CSC with lenses included, and if you have a long lens you can use the tripod compartment for this instead, and strap the tripod to the underside with the removable holding belt. Elsewhere there's a laptop/tablet compartment, removable padded inserts and a rain cover.
6. Billingham S2 Shoulder Bag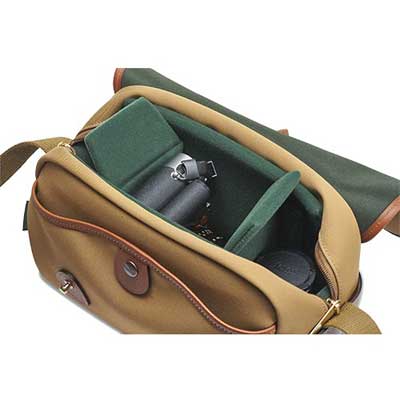 Another high-quality bag from Billingham, the S2 is the smallest in the S range and is therefore ideal for travelling light. If you use mirrorless, micro four thirds or a similarly sized system, you'll find the S2 suits you perfectly – its quick-release Clogball fastening allows the user to open the main compartment quickly and with one hand, and the main compartment is thickly padded on all sides for protection. There's also the option to include a 25mm deep foam base for extra impact insurance.
7. Vanguard The Heralder 33 Shoulder Bag
If you're looking for more capacity then get hold of Vanguards Heralder 33 Shoulder Bag, which can hold a pro DSLR and an extra body with five or six lenses, a laptop and accessories. The Quick Top Access zip means you can get hold of it all at a moment's notice, while the padded anti-slip shoulder strap means it's comfortable and easy to carry for extended trips. The inner pouch is entirely detachable, meaning you can remove all your gear in one step and transform the Heralder into a simple messenger bag.
8. Manfrotto Professional Shoulder Bag 10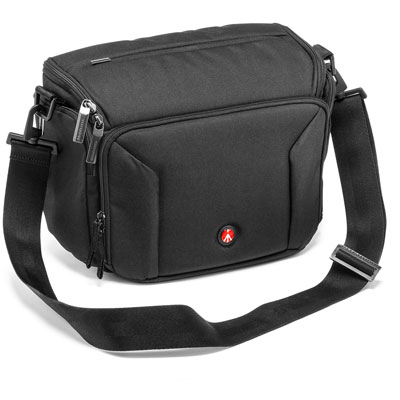 Manfrotto's Professional Shoulder Bag 10 is, as the name implies, designed to hold a pro-level DSLR with a lens attached and two extra lenses, as well as a flashgun, a tablet and other accessories. There's also a dedicated back pocket that's a useful space to keep your passport and other documents, while you can also use the removable rain cover in case of inclement weather.
9. Tamrac Stratus 15 Shoulder Bag
The large main compartment of the Tamrac Stratus 15 Shoulder Bag can hold multiple camera bodies with lenses attached, as well as a range of extra lenses, a flashgun and extra accessories. A tripod can also be attached with the external straps, and the fully padded shoulder strap ensures the bag is comfortable to carry for long periods. Its dual density foams provide protective padding for your gear without adding to the weight of the bag.
10. Tenba DNA 15 Messenger Bag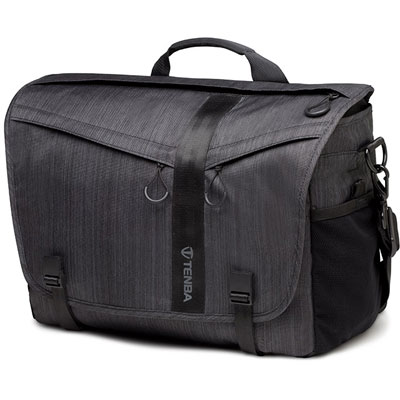 The Fidlock patented magnetic clip that keeps the Tenba DNA 15 Messenger Bag secure is described as the quickest clip in the world, able to be opened and closed with one hand even when the user is wearing gloves. This makes the DNA 15 an ideal choice for street photographers who might need access to their gear at extremely short notice in order to capture a fleeting moment. The YKK zippers are reliable and hard-wearing, while the capacious interior can hold a pro-sized DSLR with two to three lenses, extra accessories and a tablet.
Related articles