Need a camera bag for the holidays? Here are our top ten picks
1. Lowepro Flipside 400 AW Backpack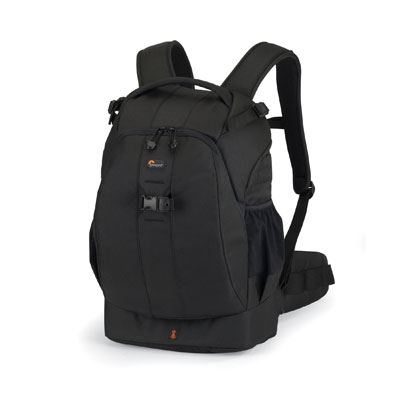 Lowepro enjoys a rich heritage in the photo bag market. The Flipside 400AW is one of the brand's most popular models and it's not hard to see why. Big enough to hold a pro DSLR body and at least four extra lenses, plus accessories, the bag features a back-entry design. Many photographers feel reassured by this, as it means nobody can get to your kit while you're wearing the bag – particularly useful when shooting in busy urban areas. Padded shoulder straps distribute the weight evenly, making it suitable for walking long distances.
2. Think Tank Airport International V3.0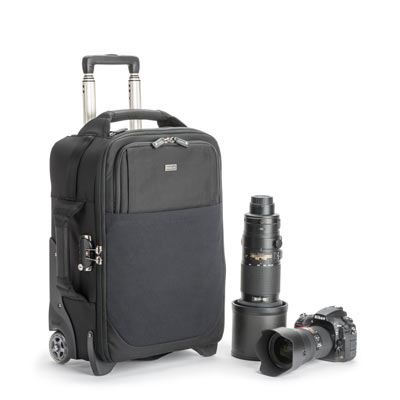 Flying with your camera kit can be a hassle, but ThinkTankPhoto's Airport bag aims to make life easier. The case is a roller, meaning you simply pull it along like a suitcase without worrying about weight and can hold two to four camera bodies plus multiple lenses. It's compatible with airline carry-on regulations so you don't have to risk placing your treasured gear in the plane's hold and there is a zipper lock for extra security. With room for a 15-inch laptop, there's also the option to edit images on the move
3. Billingham Hadley One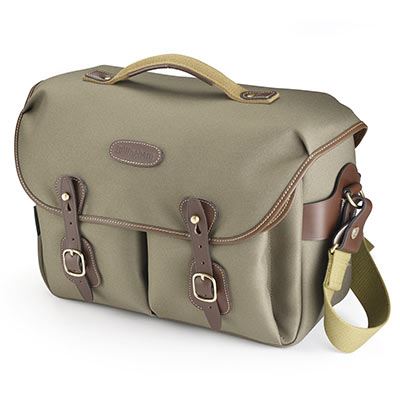 Those with a more classic sense of style will no doubt admire the design of the Billingham. The Hadley One is a traditional canvas shoulder bag with some modern twists as it boasts a built-in padded compartment for a 13-inch laptop or tablet. Backed up by a five-year guarantee and made in England, the Billingham is constructed with waterproof FibreNyte canvas, and is sure to be in vogue whether it's on an African safari or being carried over the Yorkshire moors.
4. Peak Design Everyday Messenger 15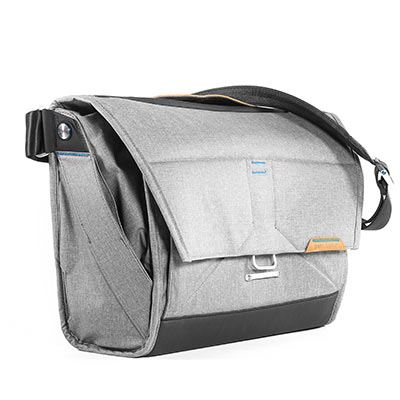 The curiously named Everyday Messenger is a camera bag that doesn't look that much like camera bag. This discretion is often welcomed by travelling photographers who don't want to draw attention to expensive gear. Capable of holding a full-frame DSLR plus three lenses, the bag can expand and contract without losing its shape.
5. Manfrotto Reloader 55 Roller Bag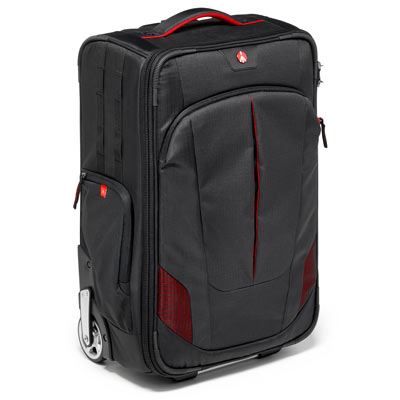 Cameras and lenses are professional photographers' livelihood, so extra protection is needed when traveling between photoshoots. The Reloader 55 features Manfrotto's Camera Protection System (CPS), designed to shield your precious gear from knocks and bumps. The roller bag can hold a huge amount of gear, including space for a pro DSLR body paired with a long telezoom lens, and can even accommodate a 17-inch laptop. Better still, you can carry it onto planes as it meets airline regulations.
6. Lowepro Whistler BP 450 AW Backpack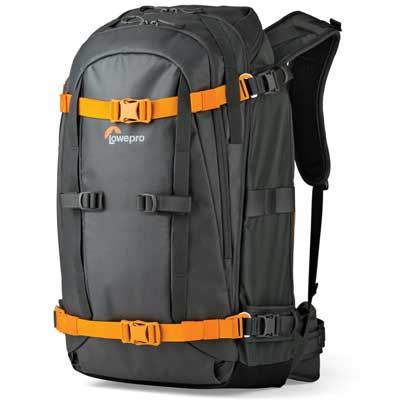 While roller bags are good for studio-based snappers, and messenger-style bags suit those shooting in the city, photographers heading to more rugged environments need a different style of bag. The Whistler BP 450 is an all-weather backpack that's suitable for transporting your gear into the woods or up mountains. Along with room for a pro DSLR body and four to five lenses, there are also attachments for kit like skis and ice axes, plus the bag's buckles are designed to be easy to open when wearing gloves.
7. Manfrotto 3N1-36 PL Backpack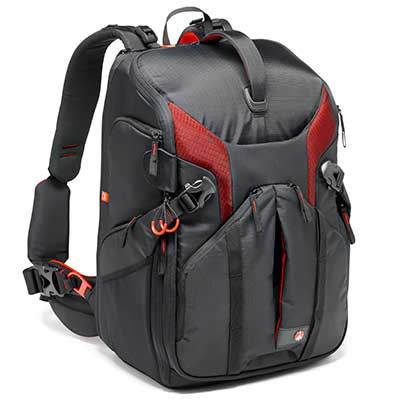 As its name suggests, this clever bag from Manfrotto can be used for a variety of purposes. Travelling snappers can choose to set up the bag to carry regular cameras, video equipment or even a drone. There's also a choice in the way the bag can be carried; it can be worn as a backpack, a sling bag or hefted via the reinforced carry handle. It's well suited to photographers who like to switch between systems, and there's also a padded compartment for a 15-inch laptop.
About the Author
Matty Graham is a photographer and writer based in Lincolnshire. www.mattygraham.com
Related articles