Wex Photographic is proud to sponsor the RSPCA Young Photographer Awards 2014, which is now open for entries.
YPA 2013 overall winner: 'Bokeh Heron' by Danielle Connor
We are delighted to announce our sponsorship of this year's RSPCA Young Photographer Awards (YPA), one of the UK's most prestigious competitions for budding photographers aged 18 and under. Launched in 1990, the YPA is an annual competition designed to encourage young people's interest in photography and their appreciation and understanding of the animals around them. So if you are a young photographer who loves animals – or you know somebody who is – visit the RSPCA YPA homepage for details of how to enter.
Up for grabs this year are £3000-worth of Wex vouchers, shared among the winners of the following six categories: under 12s, 12-15 years, 16-18 years, Pet Personalities, Making Life Better and Portfolio. A selection of images from the Pet Personalities category will be put to the public vote later in the year to decide the People's Choice Award. There will also be an overall winner chosen from the victors of each category, who will win a weekend photography break with wildlife photographer Danny Green. Competitors can enter up to five photos in the relevant age category and five in the Pet Personalities and Making Life Better categories. Plus, each entrant can submit up to three portfolios made up of five photographs, so there are plenty of opportunities to win.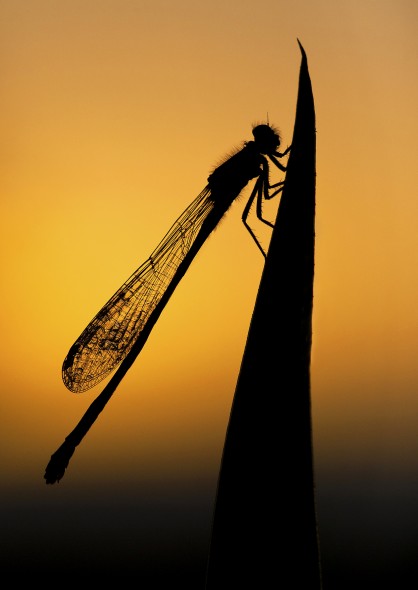 2013 12-15 years winner: 'End of Another Day' by Kyle Moore
The judging panel for 2014 includes wildlife expert and photographer Chris Packham, along with leading wildlife photographers Jules Cox and Elliott Neep and, for the first time this year, a previous winner: Catriona Parfitt. Winners will receive their prizes at an awards ceremony taking place at the Tower of London in December. "This is such a brilliant competition, which really makes us stop and think about the animals around us," says Chris. "Some of the photos we have seen have captured really magical moments and I'm looking forward to seeing this year's entries."
The 2014 competition opens for entries on 27 May and closes on 25 August. Terms and conditions apply. See the RSPCA YPA homepage to enter and for full competition details.