Want to produce video while stuck at home? Here are the best monitors and recorders to take things to the next level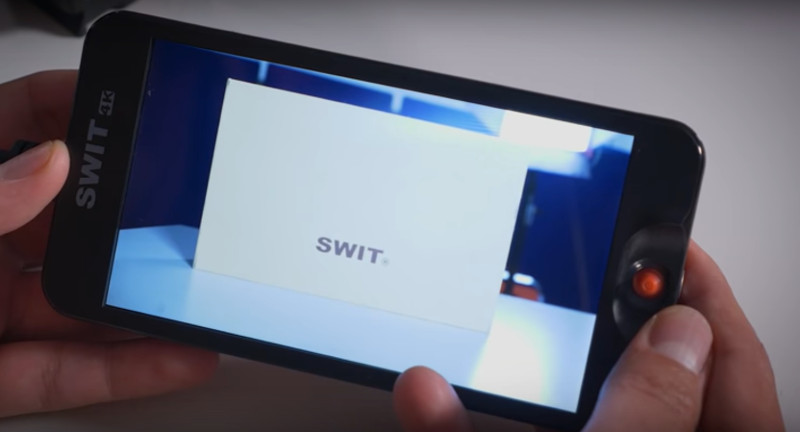 Monitors and recorders can open up your filmmaking in all sorts of unexpected ways
No matter whether you're stuck inside due to self-isolation, or just don't have access to a usable studio space, shooting video at home is a great way to keep busy, keep your skills sharp and produce fantastic content on a budget.
There are loads of handy accessories that can help you turn any sort of home into a workable shooting location. We've already looked at LED lighting, so today we're going to get into field monitors and external recorders.
Often, shooting at home will involve using yourself as the subject, and while many cameras have a fully articulated screen that will allow you to view the image as you're filming it, even at a 180-degree angle, many other cameras still do not. In this regard, an external monitor can be extremely useful – however, they also offer loads of extra functionality and features that mean they're worth considering even if you don't plan to be anywhere near the front of the camera. Good field monitors and external recorders can provide the user with all sorts of sophisticated control options over their final image.
Before we go any further, let's take a closer look at what we mean by field monitors and external recorders, and what benefits they can provide when paired with any mirrorless or DSLR camera kit
Field monitors
These are small, portable screens that can mount directly to a camera. Depending on the model, they offer a variety of tools to help you with focusing, exposure and more. Here's a quick glossary of what some of the most common features are:
- Peaking – This lets you see which part of an image is in focus by placing a coloured outline around in-focus areas.
- Zebra – The traditional method of judging exposure used in broadcast, a "zebra pattern" will appear overlaid onto overexposed areas.
- False Colour – A method of judging exposure that overlays different colours over areas based on their exposure value. For example, overexposed areas will appear as warm colours while underexposed areas will show up as colder colours, with correct exposure being green/pink.
- Waveform – The most common form of judging exposure in modern cinematography, this is a graphical representation of exposure values on an X and Y axis. The X axis is measured in "IRE Value" and indicates the exposure level, while the Y axis represents the physical place of that exposure value in the shot in basic left-to-right terms.
- Guideframes – A selection of on-screen guidance frames for shooter wanting to crop for different aspect ratios.
- 3D-LUTS – For shooters using Log profiles. You can overlay a LUT of your choice to help you see what the final, graded result might look like.
External Recorders
External recorders not only give you the tools to monitor your images accurately, but also allow you to file of higher quality than your CSC or DSLR can produce internally, by using codecs that are 10Bit 4:2:2 (meaning higher bit depth, higher chroma subsampling and nearly always at higher bit rates).
Depending on the brand and model of recorder, a range of different codecs are available. These include ProRes, Avid DnX, and (depending on what your camera can output via HDMI/SDI) both uncompressed Raw (DNG) and compressed Raw (ProRes Raw/Blackmagic Raw). Atomos recorders use SSD drives and Blackmagic recorders use SD cards.
Much of the above might seem limited to video use, but there's actually plenty of scope for using these tools for photography as well. The enhanced size, superior brightness and focus-checking features that field monitors and external recorders offer have come in very useful for high-end professional photographers, so if you're a stills shooter too, keep this in mind as you check out the list.
Below is a rundown of the popular 5" and 7" field monitors and external recorders, and we've also included some accessory ideas to help you with the process of building up a kit. Let's get started!
5" field monitors: Compact, lightweight, affordable options for shooters wanting a small footprint
Although the build/finish of this is definitely that of a budget model, this inexpensive Swit model has impressive features for the price. A decent first monitor and a solid starting point if you're new to all this.
Swit CM-55C 5.5-inch 4K-HDMI LCD Monitor
Just Launched
The Swit CM-55C 5.5-inch Full HD (1920x1080) 4K-HDMI LCD Monitor features 4K HDMI 1.4 input with audio meters, Peaking, Focus assist, Quick zoom-in, Waveform, Vector scope, Histogram, Zebra stripes, False colour, Blue only, and built-in multi-camera De-log 3DLUTs. It offers a battery slot for both NP-F and LP-E6 batteries.
£198.00 View
For our pro video team's money, this is the best-value 5" monitor on the market. The Atomos Shinobi has a superb, high-brightness screen that lets you preview HDR video, and also has all of the focus/exposure tools that are found on the Atomos Ninja V (but without recording capability).
Atomos Shinobi 5 Inch Monitor
The Atomos Shinobi features a 'run all day' single battery, 1000nit high brightness screen, HDR capability and advanced functions that are easy to use. There's even a new selfie Mirror Mode for vloggers and a new multi-tool Analysis View that's a cinematographer's dream. Set up your shots accurately using our advanced histograms, waveforms and video scopes. Shinobi is the perfect companion to improve any photo or video production.
£288.00 View
The original affordable 5" monitor. SmallHD have become something of an industry standard for camerapeople looking for colour accuracy and exactness in exposure, and the Focus model is a great entry into their range, equipped with the hugely popular "Pages" user interface that all of their monitors use.
The standard Focus 5" can be bought on its own, or with a mount and cable, or as a kit designed for specific camera brands (for example this Sony kit is supplied with an NPF battery and a lead-to- dummy-battery cable that lets you power both the camera and monitor off the NPF battery).
5" external recorders: Flexible, compact and lightweight options for getting the best of a CSC/DSLR
The Atomos Ninja V is probably the best product that Atomos have ever made. It's a compact 5" unit that offers the same bright HDR-capable screen as the Shinobi and can support 4K 60P and HD up to 240fps. In terms of codecs it can record ProRes or Avid DnX as standard, and can also record ProRes Raw from the Nikon Z6.
Although it can take the standard 2.5" SSD drive caddies we're used to on older, larger Atomos recorders, it's best to kit it with the Angelbird Atom X drives that have been specifically designed for the Ninja V.
Atomos Ninja V HDMI Monitor/Recorder
The Atomos Ninja V has been designed to be the ultimate HDMI Monitor/Recorder unit. It features a beautiful clear 5" IPS LCD screen that is illuminated by a bright 1000 cd/m² LED backlight, which offers uninterrupted viewing in any lighting condition. This screen also records and plays back up to DCI 4K and stores data to purpose-built mini-SSDs. It can also record Apple ProRes Raw up to DCI 4K60 directly from the sensor of select cameras. This monitor is built to stand the test of time and will withstand the nature of high-intensity film production.
£589.00 View
This is an older HD-only 5" ProRes and Avid DnX recorder that records to SD cards. Worth considering if your budget is tight.
The next generation of 5" Blackmagic Video Assist – think of this as the Blackmagic equivalent of the Atomos Ninja V. It has both HDMI and SDI inputs (the SDIs are those mini-versions, though) and can support UHD up to 60P, 4K DCI up to 25P and HD up to 60P. Well-built and with a high-brightness screen suitable for previewing HDR, this well-priced external recorder uses SD cards as media.
Blackmagic Video Assist 5 Inch 12G HDR Monitor
The Blackmagic Video Assist 5 Inch 12G HDR Monitor is a professional monitoring solution compatible with any SDI or HDMI camera in all HD, Ultra HD, 2K and 4K DCI formats. It offers upgrades such as a tally indicator, 4 built-in scopes, brighter screens for HDR, enhanced focus assist features, native Blackmagic RAW capture (from supported cameras), and 3D LUTs. Thanks to the 12G-SDI and HDMI 2.0 ...
£666.00 View
7" Field Monitors: Large screens for more precision and multi-person crews
This is the 7" version of the Swit CM-55C. Similar build, same features, just a bit bigger.
Swit CM-S75C 7 Inch High Bright Monitor
The Swit CM-S75C 7 Inch High Bright Monitor offers a 7-inch Full HD daylight-viewable panel with IPS LCD, 1920×1200 FHD, and max 3000nit brightness. It allows you to monitor images with clarity whatever the working conditions. You can monitor the image in HDR with the 3000nit HDR display and a contrast ratio of 1200:1 via the Hybrid Log Gamma (HLG) HDR standards or PQ.
£396.00 View
This is the 7" version of the SmallHD Focus 5". Similar build, same features, just a bit bigger and comes just as the monitor. If you're likely to need a bracket and cables, it's worth upgrading to the accessory pack.
7" external recorders: Fully-featured recorders with top-quality 7" screens
This low-cost 7" recorder from Atomos has practically identical features to the Atomos Ninja V, except it doesn't offer ProRes Raw recording. If this isn't a priority for you, then you'll find this to be a fantastic budget option.
An older-generation model, this older 7" recorder from Blackmagic is still good value for money if you're planning to shoot to SD cards and won't need 4K framerates beyond 30p.
As the name suggests, this is the latest HDR 7" Recorder/Monitor from Blackmagic. Same features as the aforementioned 5" 12G HDR Monitor, but providing a larger screen.
Blackmagic Video Assist 7 Inch 12G HDR Monitor
The Blackmagic Video Assist 7 Inch 12G HDR Monitor is a professional monitoring solution compatible with any SDI or HDMI camera in all HD, Ultra HD, 2K and 4K DCI formats. It offers upgrades such as a tally indicator, 4 built-in scopes, brighter screens for HDR, enhanced focus assist features, native Blackmagic RAW capture (from supported cameras), and 3D LUTs. Thanks to the 12G-SDI and HDMI 2.0 ...
£819.00 View
The ultimate 7" external recorder, this is the flagship from Atomos. It's pretty much the same as older Shogun Inferno, insomuch as it records up to 4K 60p in ProRes and Avid DNX, 240fps in HD, ProRes Raw from supported cameras and can also support 30p Raw/240fps from the Sony FS5 II, but also adds the multiview/switching capabilities found in the larger Atomos Sumo 19" Monitor.
Atomos Shogun 7
Atomos Shogun 7 is a 7-inch HDR monitor-recorder-switcher designed for the film and video professional. It features a 1500nit daylight-viewable, 1920x1200 resolution screen that can display 15+ stops of real dynamic range. The Shogun 7 can be used as either a stand-alone field monitor, recorder and switcher for event, documentary and live in-the-field storytelling; or as a tool for large-scale on-set episodic TV, film and cinema productions where multiple crew members such as focus pullers, grips and cinematographers require a consistent visual reference across the field monitor ecosystem.
£1,199.00 View
Arms and mounts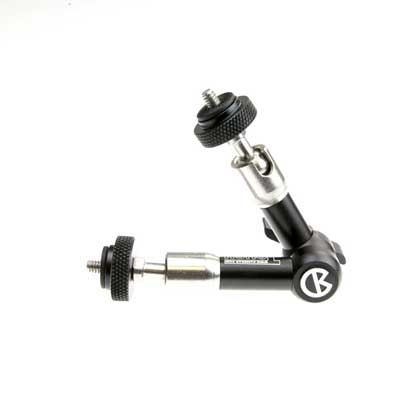 Although some of the above are actually supplied with mounting options, many of them aren't. Here's a selection of products that are ideal for a quick, straightforward mounting solution:
- Kamerar 7inch Friction Arm – an inexpensive, short arm
- Manfrotto 24cm Mini Friction Arm – a well-made, medium-sized arm
- Bright Tangerine Titan Arm – a heavy-duty friction arm that can handle larger monitors as well
- Manfrotto MH492LCD-BH Micro Ball Head – a well-priced ball-head that slots on to a hotshoe
Battery options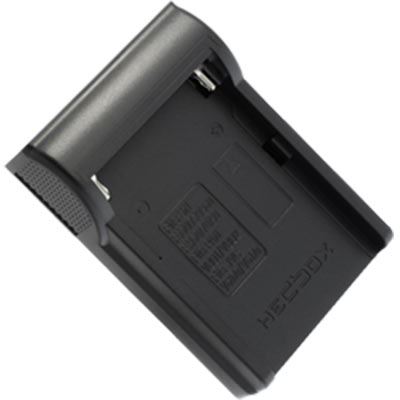 Nearly all of the recorders and monitors we've listed can take Sony's NPF-style batteries. There are too many third-party batteries to list exhaustively, but here are some of the better-quality options and chargers:
- Hedbox Kit – An NPF plate for the universal Headbox charger; you'll want two for the dual channel charger
- Hedbox DC50 Digital Dual Battery Charger – A double-capacity battery charger that can juice up two units at once.
- Hedbox NPF970 DV Battery Pack for Sony 6600mAh Li-Ion Battery 7.4V (NPF) – A standard long-life NPF battery.
- Swit Kit – Another useful dual-channel charger.
- Swit S-8970 Sony L Series Camcorder Battery Pack – A standard long-life NPF battery available at a good price.You'll get years of use out of this.
- Anton Bauer Kit – A straightforward, affordable, single-channel charger.
- Anton Bauer NP-F976 7.2V Battery – This high-quality, long-life battery will work the majority of recorders and monitors.
Cables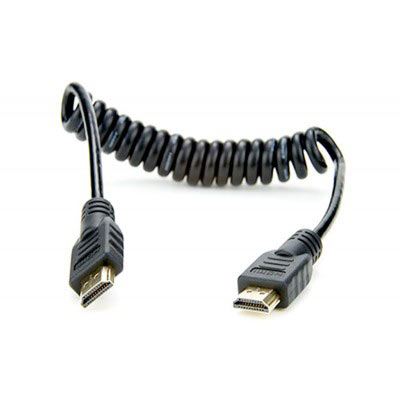 One thing you should never underestimate is how fragile both HDMI and SDI cables can become when used constantly, especially if they are not well made. This is why you should only buy and use cables of good quality such as the ones we've listed below, and always try to have spares available if possible.
We've picked out a selection of cables of different lengths and types – which one(s) you need will depend on the precise details of your setup.
- Atomos Coiled Full HDMI to Full HDMI Cable (30-45cm)
- Atomos Coiled Right-Angle Micro HDMI to HDMI Cable - 30 to 45cm
- Atomos AtomFlex Pro HDMI 2.0 Mini HDMI to Full HDMI 30cm (60cm extended)
Media for external recorders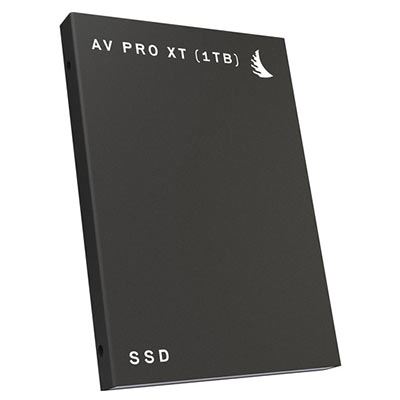 Having somewhere to record all your footage to is crucial – and it helps to get hold of hard drives and cards that are specifically compatible with your brand of recorder! We've picked out a few options here for different types and brands of recorder.
Atomos-compatible SSDs for HD and standard 4K recording:
- Angelbird SSD AVpro XT 500GB SSD 2.5Inch SATA3 – A solid state drive that's designed especially for professionals, with 500GB of capacity and up to 6GB/s transfer speeds. A 1TB version is also available if you require more space.
Atomos-compatible SSDs made for recorders the size of the Ninja V:
- Angelbird ATOM X SSDmini 500 GB – While this is tailored towards the Atomos Ninja V, it is also compatible with other recorders. If you need more capacity, it's also available in 1TB and 2TB flavours.
Atomos-compatible SSD made for Shogun Inferno/Shogun 7 for 4K Raw recording:
- Atomos MasterCaddy 4K RAW 500GB by Angelbird – A solid-state drive for the Atomos MasterCaddy that features host-power loss protection designed to save your footage from file corruption in the case of sudden power failure. Also available in 1TB.
SD Cards for Blackmagic recorders:
- Angelbird SD CARD UHS II 64GB V90 300MB/s – Fast and capable, this card can handle all types of footage. Also available with 128GB capacity.
- SanDisk 64GB Extreme Pro 300MB/s UHS-II SDXC Card – SanDisk's Extreme Pro cards are designed to withstand the rigours of professional use. Also available in 128GB.
About the Author
Stuart Dennis heads up professional video here at Wex. He has been dealing with the kit requirements of professional filmmakers, camera operators and production companies for 14 years. Find him on Twitter? @Stuart_Dennis
About the Author
Jon Stapley is a professional journalist with a wealth of experience on a number of photography titles including Amateur Photographer, Digital Camera World and What Digital Camera. See more of his writing on Jon's author page.
Related articles