Wex Photo Video Belfast
Address: Unit 2 Boucher Plaza
4-6 Boucher Road
Belfast, BT12 6HR
Manager: Angus Bicker
Email: belfast@wex.co.uk
Phone: 02890 777770
Get Directions
Opening Hours:
Monday 09:00 - 17:30
Tuesday 09:00 - 17:30
Wednesday 09:00 - 17:30
Thursday 09:00 - 17:30
Friday 09:00 - 17:30
Saturday 10:00 - 16:00
Sunday CLOSED

Seasonal Opening Hours:

Wed 25th December – CLOSED
Thu 26th December – CLOSED
Wed 1st January – CLOSED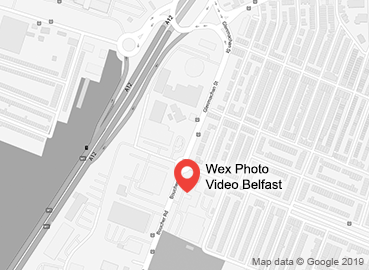 Stuck on Auto?
Book a 30min Camera Set-up Session in Belfast and our experienced team will guide you through it.
Book now »
Happy with your gear?
Review your experience of our store on Google

Review »
Wex Photo Video Belfast is your destination for photographic equipment and accessories. Benefit from our team's knowledge and experience and receive independent impartial advice that's tailored to your needs, not sales targets. Our success depends on helping you to thrive in the world of image production.
We offer the following services at Wex Photo Video Belfast:
Get your hands on and play with a range of demonstration gear
Attend educational and creative events
Get free and impartial advice in person or over the phone
Benefit from equipment rental
Learn about new gear when manufacturers demonstrate new products in-store
Breathe new life into broken kit with our repair service
Book your your camera in for an expert sensor clean
Hire our studio space – just bring your gear, your subjects, and your passion
Trade your old kit to make that new purchase easier on your budget. Please request a quote online and we'll organise an appointment in-store.
Access quality tuition, whatever your level of experience may be
Getting to Wex Photo Video Belfast is easy – we're not far from junction 1 of the M1 motorway. From there, you can access Boucher Road and our shop on the Boucher Plaza. There's free off-street parking directly outside too, so you needn't worry about walking long distances to find us.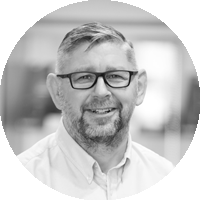 With us for over 12 years
Sports photography specialist
Uses Nikon for sport and Fujifilm for everyday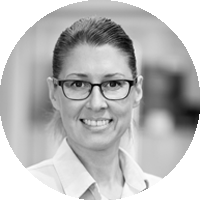 Photographic industry veteran
Experienced with printing
Nikon and Fuji user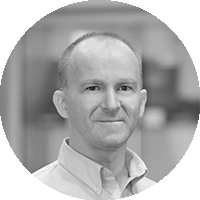 Experienced with TV production
Studied photography for over 12 years
Gigs and concert photography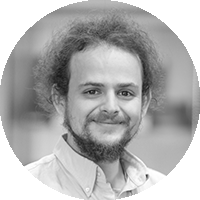 Degree in Photography
3 years experience of green screen and photo booth production
Canon, Fujifilm and Mamiya User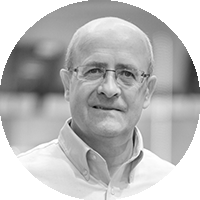 Has many years of photographic retail experience
Enjoys landscape photography
Olympus OM-D user
Spends all his spare time in the great outdoors with his camera