Fixation | Wex Rental
Opening Hours:
Monday 09:00 - 17:00
Tuesday 09:00 - 17:00
Wednesday 09:30 - 17:00
Thursday 09:00 - 17:00
Friday 09:00 - 17:00
Saturday CLOSED
Sunday CLOSED


Kennington Lane in SE11 is home to both Wex Rental, and our Camera Sales and Repair company Fixation.
Getting there
Our Fixation | Wex Rental showroom is well-situated on Kennington Lane in London, a short walk from Vauxhall and Oval tube stations. Click here for full details of how to reach us or you are welcome to use one of the five parking spaces marked 'Reserved for customers of UNIT C' during your visit.
Wex Rental
Our Kennington Lane property is also home to Wex Rental. Our specialist phorography rental showroom.
We stock a wide range of lighting, camera, lens and video equipment including all the accessories to completely kit out your shoot. Our experienced team offers friendly and expert advice on all your rental needs. Our equipment is maintained to the highest level with regular servicing and camera sensors are cleaned before each rental.
You can arrange to collect your rental equipment at any Wex store location or we can deliver to you. We offer special weekend and weekly rates which are calculated on a daily basis with the start date being the first chargeable day and the end date being the last chargeable rental day.
All rented equipment should be returned to our premises at the end of the rental period or the next working day before 10am and you can open a rental account which includes a 30-day payment terms and no up-front deposit.
Please note that we are occasionally required to verify your identity before despatching some orders. Click here to learn more about the information required and our account options.
Fixation
Fixation is a destination for professional camera and lens repairs and expert sales advice.
We specialise in repairing DSLR cameras for Nikon and Canon and mirrorless digital cameras for Sony. We also use custom-built projection tunnels to check lenses optical alignment to return lenses to the manufacturers specification, keeping your lens in tip top condition. We are also the UK service centre for Tamron lenses. We also service and repair lighting from speedlight flashguns to powerhouse Profoto generators. Photographers, studios and rental houses rely on Fixation to keep their lights working and safe. We are an authorised service centre for Profoto and Bowens lighting.
Our repair technicians can provide free, no-obligation, estimates for all camera repairs before we proceed with a repair, so you know exactly what work is needed for your camera. Whether your camera has an error message, a scratched screen or if you have accidentally dropped your camera, your kit is in safe hands at Fixation. Use our online repair form or drop your kit off at one of the Wex locations around the UK.
You can find out more about our professional Sensor Cleaning service or if you are struggle with front or back focusing with your DSLR camera, our Focus Calibration service will find the perfect setup for your camera and lens combination. Once the calibration is complete you receive a full report which details the optimal settings for your lenses
Our Fixation sales team keep up to date with the latest developments in photography and are a trusted source of advice for photographers of all practices and we stock an extensive range of new and used gear for photography professionals.
Other Store Services
Demo gear

Get hands-on with a huge range of demo gear from cameras and accessories to lighting and studio equipment.

Impartial advice

Get free and impartial advice in-person or over the phone.

Wex Rental

Choose from a wide range of equipment including cameras, lighting and accessories at competitive rates,
book with our rental team
then collect it from the store.

Fixation Repair

In-house repair workshop with manufacturer authorised technicians. Free repair estimates.

Sensor cleaning
Treat your sensor to a professional sensor clean from our in-house technicians. No booking is required.
Find out more.

Trade-in
Exchange your old equipment and receive credit in store against a new purchase.
Find out more

Click and collect
Browse our website and collect your items in-store for free.

Delivery
Free home delivery from store to home when you spend over £50*.

Events
Join us for In-store and local photo and video events,
Find our more.
Trading in?
In store trade-in, is as easy as 1,2,3:
Fill in our online form to get an instant estimate for your kit
Bring your items to the store for assessment
Receive an offer for your equipment 24 hours later to use against a new purchase

During busy times we send some of our trade-ins to our central team in Norwich for assessment, quotes usually come back within the 24 hours quote period.
Meet the Fixation | Wex Sales Team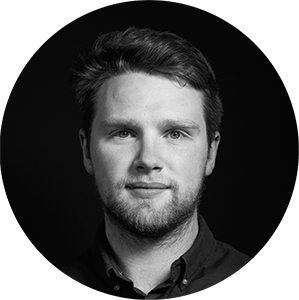 Greg has been working in the industry for the best part of a decade, having worked for Calumet Photographic and Wex Photo Video prior to joining the team at Fixation as Retail Manager. He previously shot with Canon and Sony, and has now made the change over to Fujifilm specialising in musicians portraiture and landscape photography. Greg is also a keen Saxophonist in his spare time, having studied Jazz at the Royal Academy of Music in a previous life, before finding his calling in photography. His claim to fame is that he once performed for the Queen in Manchester Victoria train station!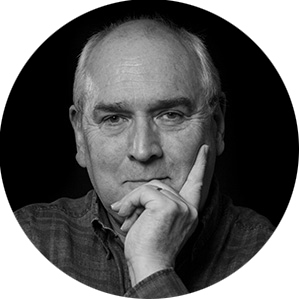 Mike "Child of the 60s" McNamara has worked on Fixation's sales desk for thirteen years, but his career in photography started decades earlier and he claims to have spent most of his life with a camera in hand. He's certainly familiar with both sides of the business, starting as a studio photographer in the early seventies, before going on to work for Wallace Heaton, Fox Talbot and Leeds Photovisual in the early eighties. He reckons one of the best things about working in the industry is that photographers are characters in themselves and like nothing more than talking and imbibing to a professional level; after a recent awards show he found himself in Harrow. (NB. He doesn't live in Harrow). He still enjoys taking pictures, especially as the new wave of mirrorless cameras means they're easier to cart around.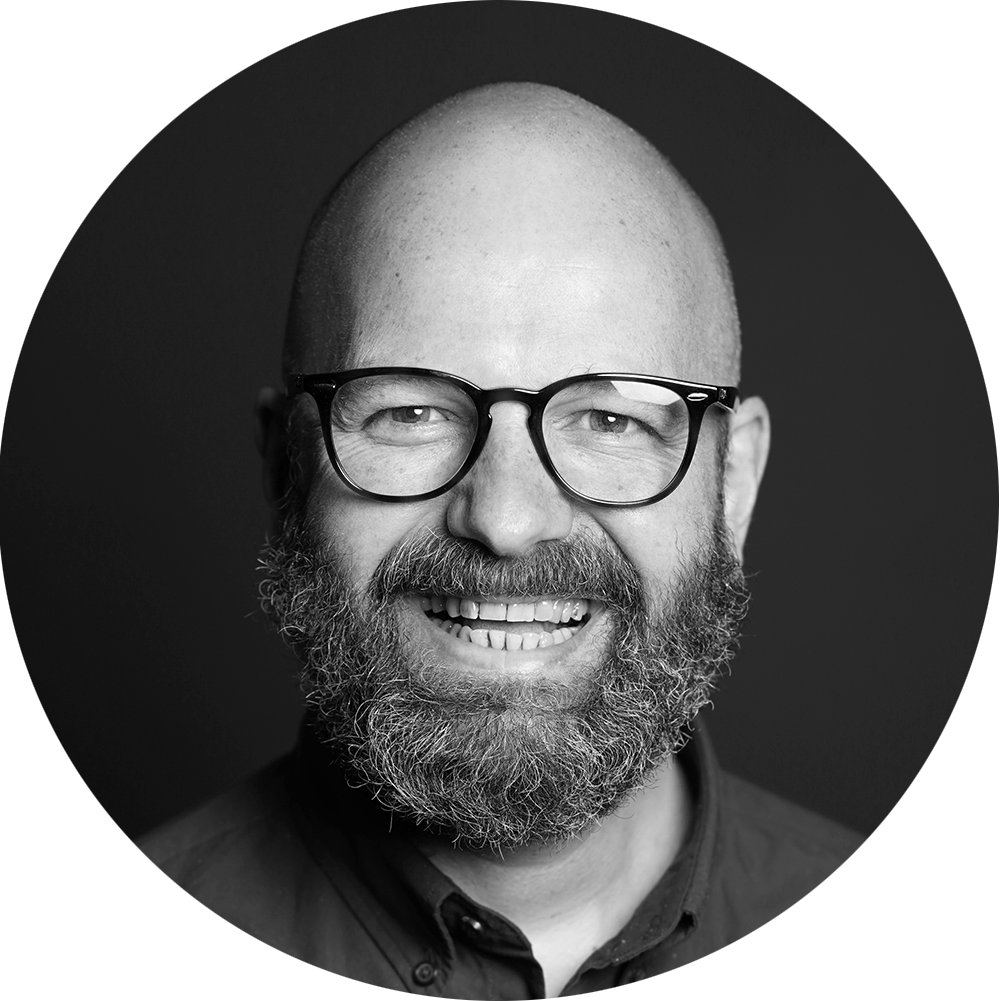 Nathan
Account Manager | B2B
Nathan brings to Fixation over 30 years of experience in supporting the photographic industry at Fujifilm and prior to that at KJP. Nathan has always had a passion for photography and has used and owned a wide variety of different formats of digital and analogue cameras. He always carries a camera, has shot stock for travel picture libraries, weddings, landscapes, and enjoys street photography. He will often make time to shoot with other photographers to gain a better understanding of their field within the industry. While the rest of us enjoy a quiet weekend Nathan often cycling huge distances on and off road. He is also a reliable part of the Fixation peloton riding to and from our showroom and workshop in London.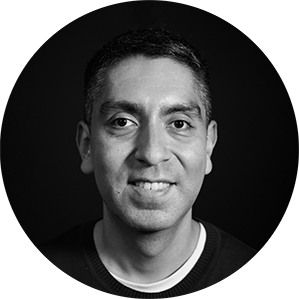 Adrian joined us in Fixation after working for 3 years at Wex Photo Video in Whitechapel. Before that he was working along side Greg at Calumet in Drummond Street. Adrian as a keen interest in photography and started his journey using a Nikon moving to a Canon EOS 5D and currently uses Fujifilm X series. Adrian specialises in people photography and loves working on location outdoors. During lockdown he has developed a passion for landscape and nature photography. Adrian has a Ba (hons) in Music Production and Music Technology and produces electronic dance music in his spare time.
Andrea
Sales/Service Counter Associate
Andrea is a freelance photographer specializing in sports, wedding photography, and reportage.
From March 2014 for 365 days, he created "Daily Life", a photographic collection and documentation of his personal curiosity in front of strangers.
In recent years he has devoted himself particularly to analogue photography by experimenting with various cameras and formats, leading him to the creation of the book "on 35mm"; a representation of home in Italy and the United Kingdom through a photographic diary .
He is also a keen cook and often uses that as an excuse to add food photography to his portfolio.