Wex Photo Video, London
Address: 37-39 Commercial Road
London, E1 1LF
Manager: Jamie Dye
Email: whitechapel@wex.co.uk
Phone: 020 7380 1144
Get Directions
Opening Hours:
Monday 10:00 - 16:00
Tuesday 10:00 - 16:00
Wednesday 10:00 - 16:00
Thursday 10:00 - 16:00
Friday 10:00 - 16:00
Saturday 10:00 - 16:00
Sunday CLOSED
Open for click & collect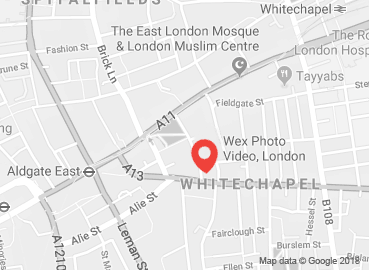 Situated on Commercial Road in London, a stone's throw from Aldgate East station, Wex Photo Video London is the UK's largest camera shop. This London store brings together all the service elements of Wex Photo Video, including sales, rental, repair, sensor cleaning, pro video and click-and-collect. It features a huge range of gear arranged on hi-tech play tables, a drone flight zone, a permanent photography gallery, a theatre zone for live demos and a dedicated events space for seminars, workshops and screenings, making Wex Photo Video London the destination for photographers and filmmakers of all backgrounds.


Store Services
Stores in England, Glasgow and Belfast are able to offer limited services
---
Update: From Wednesday 2nd December, Wex Photo Video stores in England will be reopening to provide a full service.
---
While our stores in Belfast and Glasgow as well as across England must be closed, we are still able to offer a click-and-collect service. Just order online or give us a call, then pick up your gear at the store1.

Alongside click-and-collect, we are still operating an in-store trade-in service as well as offering Rental collections. For more information on how to trade in your equipment, please contact out trade-in team.

When visiting during lockdown, please be aware of the following measures:
Safe collection
We will ensure there is minimal contact between customers and staff when transferring goods.
Remain in your car
If you prefer, you can remain in your car when collecting your goods. Just give us a call with your order details and vehicle registration, then we will bring your gear straight to you - we can even place the item directly in your boot to avoid contact.

Belfast - by appointment only

In order to visit the Belfast store for a collection you must first arrange an appointment with the store by phone or email.


Available services

England & Glasgow
Northern Ireland
Edinburgh

1 to 1 Sales
❌
❌
✔

Click and Collect
✔1
✔1
✔

Rental Collection
✔1
✔1
✔

Repair Drop-off
✔2
✔2
✔

Sensor Cleaning
✔
✔
✔

Trade-in Drop-off
✔3
✔3
✔

Camera Setup
❌
❌
✔

Ordering by Phone or Email
✔
✔
✔

Returns
✔4
✔4
✔
Only travel to the store when you have confirmation that your order or rental is ready for collection. Bring valid ID or your payment card and present it when collecting. In Belast, you must have an appointment.
Only travel to the store with your item for Fixation drop-off when you have contacted the store to arrange the repair in advance. In Belast, you must have an appointment.
Only travel to the store when you have filled in the online trade-in form and have arranged the trade-in. Only bring with you the items on your trade-in order, we will not be able to accept any additional items. In Belast, you must have an appointment.
Returns must be pre-arranged with either the store or our online team. In Belast, you must have an appointment.
Getting there
Getting to Wex Photo Video is easy, whether you're travelling by train, tube or bus.
Or Bus routes: 115, 135 and 15

Meet the Wex Photo Video London Team
20 years' experience behind the counter and camera
Nikon and Canon Specialist
Happiest in the studio shaping light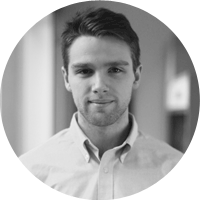 Portrait and music photographer
Collects and shoots film cameras
Specialist in audio equipment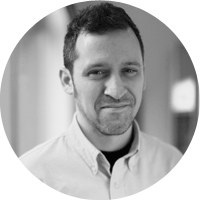 Nikon Shooter
Live music stills and video
Currently working on a long-term documentary project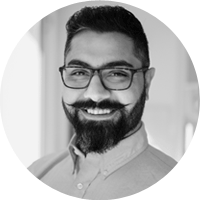 Comfortable with all brands and formats
Focussed in Still Life, Flash, Studio Lighting
Creative solution finder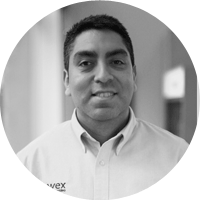 Specialises in portrait, fashion and lifestyle photography
Loves working with flash on-location
Currently working with brands and e-commerce sites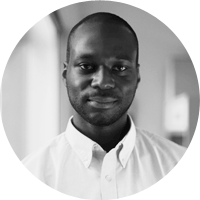 Cinematography specialist
Has worked on short films, music videos, and feature films
Expert in Adobe Premiere Pro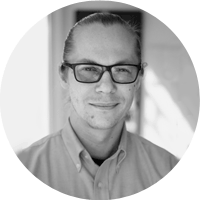 Portrait, live event and music shooter
Black and white film fan
Great knowledge in concept & history of photography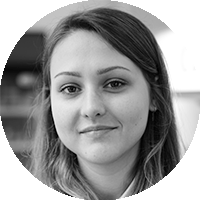 Patrycja
Sales Consultant