Filmmaker Arthur Cauty talks the production of his first astrophotography time-lapse film – a first attempt that really delivers
Wex Photo Video: Can you tell us about yourself and the type of films you've been making?
Arthur Cauty: I'm a self-taught filmmaker, who slowly progressed from shooting terrible slasher horror films on VHS, as a kid, to directing and producing my own documentaries. I wrote, directed and produced feature documentary, A Royal Hangover, starring Russell Brand (available on Amazon Prime).
A more recent project is Invisible, a portrait of the homeless community in my hometown of Bristol. This has gone on to pick up numerous awards from film festivals. I also shoot stock footage and have licensed content to the likes of Warner Bros., Paramount Pictures, Universal, the BBC, Disney, FOX and the Discovery Channel.
WPV: Can you tell us a where the idea for Dark Skies came from?
AC: I'd only just gotten into shooting astrophotography, before shooting Dark Skies, and had been practising shooting stills for about six months – as and when the weather permitted – I absolutely loved it. The idea that I could shoot something that was invisible, or barely visible to the naked eye, was really exciting to me.
My next step was always to shoot a time-lapse film, and what you see in Dark Skies is a collection of my very first attempts at astrophotography time-lapse footage. I'm really happy with how it turned out. The film is now played at the main visitor centre in Dartmoor, and is being used by the Dartmoor Dark Skies group in seeking Dark Sky accreditation for the park.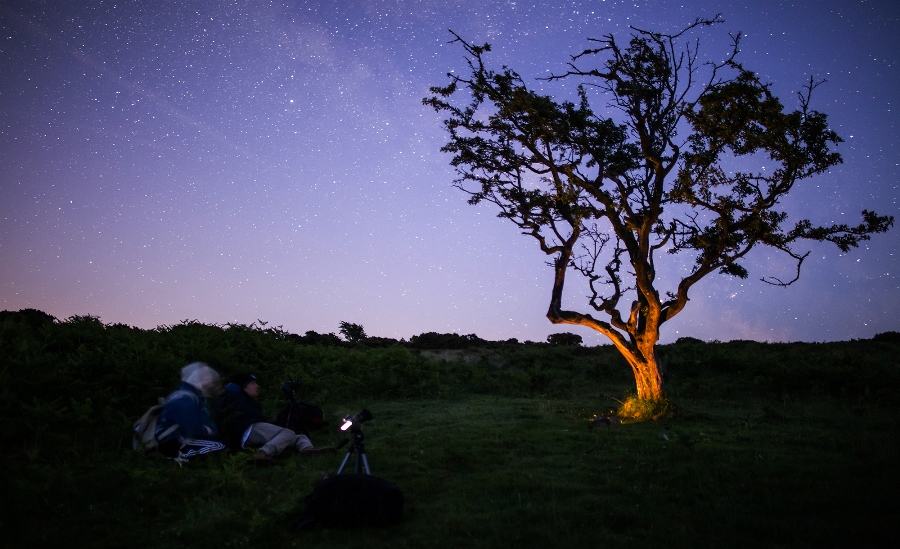 WPV: How did you plan the shoot?
AC: Shooting took place in 2018, over a number of months during spring and early summer. As you can imagine, it was largely dependent on the weather. The other deciding factor was the moon phase; I wanted completely dark skies and would have to plan my shoots during a new moon.
Even a waxing/waning crescent of as little as, say, 8% could be enough to blow out my images, depending on its position in the sky. That left me with around four days per month, where I had dark enough skies. And, as luck would have it, it was usually cloudy or raining, or even snowing during those times. I just had to be patient and keep a keen eye on the weather.
The other aspect of planning involved a free piece of software called Stellarium, which shows you the position and path of the Milky Way at any time, date and location around the World. It's really useful if you're planning shoots, trying to locate interesting bits of foreground to incorporate into your work, and especially when shooting a time lapse where you want to anticipate the movement and direction it takes.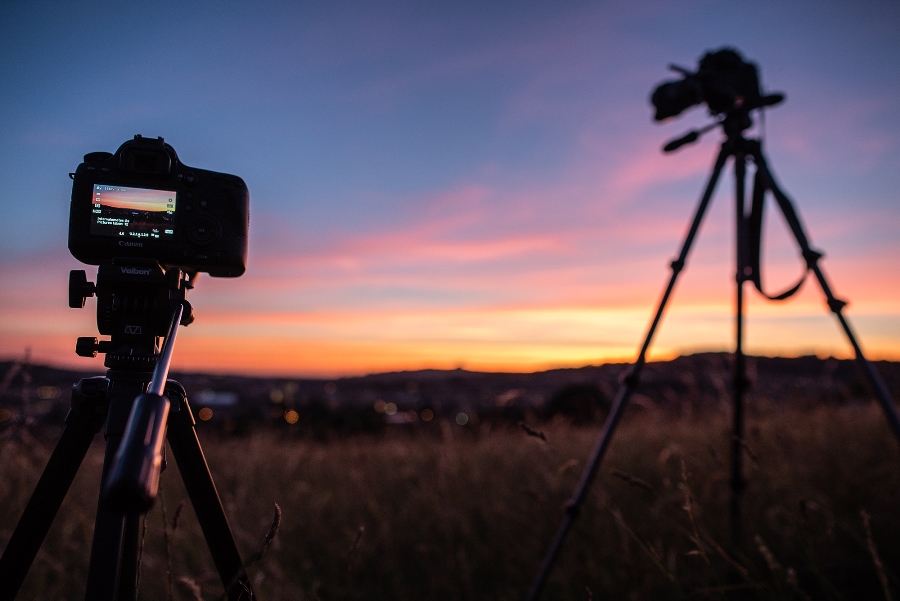 WPV: What gear did you use?
AC: All my astrophotography work is single exposure. I never use tracking or stacking, and consider it to be—dare I say it—cheating. I've always disliked overprocessing. To me, the night sky is incredible enough without artificial enhancement.
For the majority of my shots, I used a Sony A7S with either a Samyang 14mm f/2.8 or Samyang 24mm f/1.4. I used a Canon EOS 6D as a secondary camera and occasionally the Sigma 50mm f/1.4 Art. I chose these cameras for their full-frame sensors, low-light sensitivity and reputation for delivering excellent images of the night sky. I chose the lenses for their speed and wide field of view.
Everything was shot in RAW, with each being either a 20 or 30-second exposure. I tried to keep the ISO at a maximum of 3,200-4,000, so as not to risk too much noise in my images. This is something I think is especially important when shooting time-lapse footage, as the motion you get in film will bring any grain to the forefront. What's more, this two-minute film is composed of approximately 3,700 stills. So, the less post-processing and noise reduction you have to do, the better!
The rocks and trees in the foreground were illuminated with dimmable battery-powered LEDs. I'd dim the lights down so much that they only emitted a dull glow to the human eye. But, over the course of a 20 or 30-second exposure, enough light is accumulated to light the subject. It took a bit of trial and error to get the exposure right, but it was worth it in the end. I feel it adds another dimension to the shots.
WPV: Did you have to face any unforeseen challenges?
AC: I can't think of a single night I didn't have issues. One night, the wind almost blew my tent downhill into a stream. Another night, I had to try and deter a herd of cows... My A7S was knocked onto some unforgiving granite rock and, luckily, it remained fairly unscathed (minus the lens hood). But, the biggest challenge was the weather. Dartmoor has its own weather, and that weather is bad. There were nights when I would drive the two hours down to Dartmoor and the skies would completely cloud over, or it would rain and I'd have to pack up.
One night, the sky was perfectly clear but the air close to the ground was thick and wet. Every surface was covered with water, including my gear. I ended up having to wipe the water from my lens between exposures, which meant sitting there for the entire duration of the time lapse (around three hours straight) with a cloth. For my next shoot, I came armed with a lens warmer. I'm not sure it would have helped much in that particular situation though, as the precipitation was so high.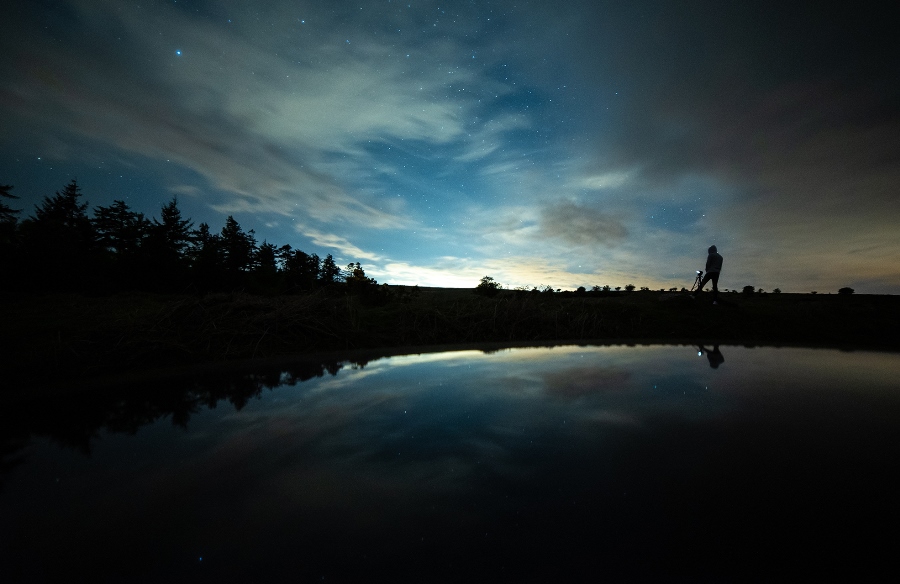 WPV: That's a lot of wiping…What about your post-production workflow?
AC: Firstly, I'd bring all my stills into Adobe Lightroom and select one still, somewhere in the middle of a time-lapse sequence, to edit. Then, I'd apply those parameters to the rest of the images. I like to keep my editing to a minimum and maintain as natural a look as possible. Typically, this would involve increasing the exposure and contrast, adjusting the highlights and shadows, refining the white balance if needed, and boosting the clarity and vibrance very slightly.
Lastly, I'd apply a small amount of noise reduction, but not so much that it starts eating up the stars. I'd then export each time lapse in its native resolution, which would allow me to crop in or animate some gentle camera movement in Adobe Premiere.
WPV: What advice would you give to others who are interested in shooting astro?
AC: Put the time into planning your shoot, whether you're shooting the Milky Way, the moon, or a sunrise or sunset. Also, check their orientation in relation to the subject you're shooting. There are lots of useful free tools out there, like Stellarium and SunCalc, to help with this. I also always decide how long I'd ideally want my time lapse to be and work out how many stills I'll need to achieve it.
For example, if I'm shooting at 30-second intervals, that's 120 shots per hour. So, knowing that, I would need 25 frames per second for video (for the PAL format anyway) and I'd need to shoot for two hours and five minutes to get 10 seconds of video. So, with that in mind, take a jacket and some food… maybe a book too.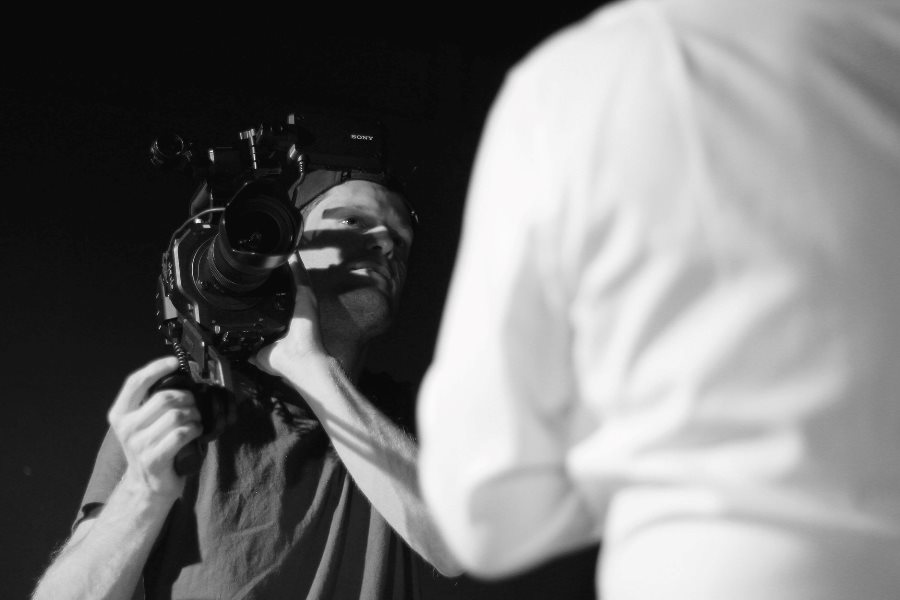 WPV: What else have you got lined up?
AC: I've actually just finished editing a follow-up to Dark Skies. It follows the same format, but is shot in Arches National Park in the Utah desert. After filming on Dartmoor and battling with wind, rain and cloudy skies, I was looking forward to some dry nights and clear vistas. But, in totally atypical fashion for Utah at that time of year, I was met with torrential rain, flash flooding, thunder and snow storms. I was holed up in my hotel for about a week before I was able to shoot anything.
I've also got a number of short-form projects kicking off early this year (both documentary and narrative) and some plans for a new time-lapse film.
Want to see more of Arthur's work? Visit his website, Vimeo and Instagram.
About the Author
Kristian Hampton is Wex Photo Video's Technical Editor for Pro Video. A video specialist who has worked in corporate studios for companies such as Vodafone Group and PwC, as well as working as a freelance grip on various TV productions and features. He also runs Krade Media, providing enterprises with production services. Follow Kristian on twitter @KrissHampton
Related articles